Great Futures Moments
Everyday youth at our Clubs demonstrate positive service and leadership at school, home, church and community. We celebrate them and the staff at our Clubs for the impact they make in the lives of these children. Read their stories below.
BOYS & GIRLS CLUBS
OF GREATER ST. LOUIS
GREAT FUTURES MOMENTS
2nd Quarter News 2017
Academic Success | Good Character & Citizenship | Healthy Lifestyles

---

Meet Jamar.
When Jamar became a member of the Boys & Girls Club three years ago, he was quiet, reserved, shy and uncomfortable – just as any kid would be in a new environment. It has taken him awhile to come out of his shell but once he did, he would often find himself in trouble and needed help channeling his energy. Youth Development Professionals at the Club noticed and worked with Jamar on setting personal goals which included being a better member and even better student at school. Because of the Club's commitment to seeing Jamar succeed, he is now part of his school's fifth grade entrepreneur's team. He and his team recently proposed a space redesign of the teacher's lounge into a "Tiger Cove" – a quiet, relaxing study lounge to work on projects and collaborate with peers in a tranquil setting outside of the normal classroom. His team placed 1st in the competition, even winning against high school students. At the Club, Jamar continues to be the Connect Four champ and shares his contagious smile with peers and staff on a daily basis.



---

From Boys to Men

Thanks to the 107 male members and 27 parents who attended the Passport to Manhood conference this past weekend! The conference is held annually to equip our young men with tools and character building exercises that assist them in becoming successful men! Activities included three Escape Room simulations, designed to enhance team building, critical thinking, and conflict resolution; career and financial training; and, legal consultation and tattoo removal consultation for the parents. Special thanks to sponsor "No Way Out Escape Room Adventures" – their team escape challenge is an incredibly fun team-builder for participants of all ages! Click here for more information.

---

Lowe's Renovation Across the Nation
The Boys & Girls Clubs of Greater St. Louis (BGCSTL) received $50,000 from Lowe's as a part of the Renovation Across the Nation initiative, which awarded 50 Clubs around the country, including ours, with grants and volunteer support to complete much-needed improvements, by rehabilitating existing Clubs spaces, and bringing new spaces to life. As the need to update facilities increases and maintenance costs rise, Lowe's support helped make critical improvements to the swimming pool area possible. Our goal is to ensure the Club remains a safe and inviting place for all members.

Improvements included, a new heating source to help control humidity and temperature; new hand rail for entry steps to replace the rusted unstable rail that existed; new bleacher hand rails to separate spectator section from the pool area and improve crowd control; new benches in bleacher area as there were no bleachers for members or spectators to sit on to watch swimming events; new lighting controls for energy conservation; a new drinking fountain and more. The pool will reopen in time for swim lessons during summer camp.


---

Summer Camp at Nine Locations This Year!

Imagine a place where your child can make life-long friends, visit some of St. Louis' best attractions, enjoy sporting and cultural activities, take field trips and learn to swim—all in one summer! That place is the Boys & Girls Clubs which is offering day camp for all ages across nine locations this year. Our camp touches youth across the region and is one of the top camps searched for on BluePrint4SummerSTL. Don't miss out on one of the most affordable, high quality summer day camp programs in the St. Louis area. Register your child, TODAY by clicking here.


---

Friends of the Club Casino Night
It's not too late to join the Friends of Boys & Girls Clubs of Greater St. Louis at Casino Night – an evening of games, live music, heavy hors d'oeuvres and tons of fun! The event will be held on April 28th at the Bissinger's Caramel Room at 7 pm. One hundred percent of the proceeds support more than 7,000 youth at the Club. Special thanks to sponsor Radio One for their support of this event! For more information, or to purchase your tickets ($75 per person), click here.



---

Golf Tourney Adds Dinner to Celebrate 50th
One of the most anticipated Club events of the year, the Jim Butler Golf Tournament has helped increase awareness of the Boys & Girls Clubs of St. Louis and raise funds so our kids can live healthy and productive lives. This year's event will be on June 19, 2017 at the Country Club of St. Albans and will include afternoon tee times, lunch and on course goodies/snacks. As a way to celebrate the Club's 50th anniversary, NEWLY added this year will be a dinner & auction in the RedBird Club at Busch Stadium on Saturday, June 17th. For the first time ever in the stadium's history, attendees will be able to hit golf balls into the field as well as enjoy dinner and an auction. To sponsor or register, click here. Or contact Jawana Reid with questions, here.



---

Table for Four Thanks

Thanks to the support of co-chairs Adella Jones (Centene Corporation) and May Scheve Reardon (Missouri Lottery), the committee, sponsors and over 300 attendees, $69,000 was raised for girl programs at the Table for Four luncheon! Since its inception, Club friends and supporters have raised nearly $400,000 to ensure that our girls and young women develop healthy lifestyles, positive self-esteem, and sound decision-making skills. To view pictures from the event, click here.


---

Indoor Rock Climbing Wall at HHC

Thanks to the generous donations from Climb So iLL, So iLL Holds, Eldorado Wall Company, YoGoGirls and other partners, BGCSTL unveiled its new indoor rock climbing wall at the Herbert Hoover Club last month. The event featured guest speaker and professional climbing athlete, Kevin Jorgeson. More than 50 Club members climbed the 30 ft. tall wall and participated in yoga classes led by the Saint Louis based organization, YoGoGirls during the event as well.

The indoor rock climbing project is called, "Let's Make a Move." Climb So iLL owner David Chancellor says of the initiative, "We wanted to give back to the community that has supported us over the years. As a local business owner, I believe we have a social responsibility to provide resources for young Saint Louisans. Climbing is a great way to introduce team work, communication and promote a healthy lifestyle through fitness opportunities."



---

Meet Bob – Volunteer Moment
On any given day you can find volunteer Robert (Bob) Stein building relationships with the teens at the Herbert Hoover Club. For the last two years, he's freely given of his time helping out wherever he's needed at the Club. He's helped with homework, took his mentees to the Holocaust Museum as well as African American exhibits in the city, and conducted group sessions around financial literacy and financial planning. Club members say of Bob that they really enjoy hearing about his trips and travels around the world and how traveling connects to their limitless futures.



---

Annual Recognition Event
The Annual Recognition Program that celebrates the commitment of staff, board members, volunteers and supporters to our Club children will be held on June 1, 2017, 5:30 pm at the Palladium Saint Louis, 1400 Park Place. During the event, six former Boys & Girls Clubs members will be inducted into the Alumni Hall of Honor which recognizes outstanding alumni for achievements in their respective fields, for contributions to the Club and for living out the mission of the Club. To RSVP for this event, contact Katie, here.



---

Welcome to our New Board Members
Boys & Girls Clubs of Greater St. Louis welcomes new board members David R. Aplington – BJC, Gregg Berdy – Opthalmology Associates, Jen Call – U.S. Bancorp Community Development Corporation (USBCDC), Mark C. Darrell – Spire, John Maroney – W & M Restaurants/Taco Bell Franchisee, and, Mark E. Stallion – Husch Blackwell. Read more, here.


---

Year-in-Review
The Year-in-Review one pager that gives a glimpse into the youth we serve and the impact we've made in certain areas along with a few highlighted outcomes is now available. The document can be found on our website under "Publications" or viewed, here.


---

Give STL Day is 5/11
The largest local 24-hour giving event, Give STL Day, will be on Thursday, May 11th! While there are hundreds of charities signed up for the event, we invite you to support BGCSTL by helping us purchase kitchen appliances for Nutrition Education. In our Club kitchens, youth learn to cook healthy meals and develop healthy eating habits that can last a lifetime. It's also the place where hot meals and snacks are prepared and stored each day. Last year, all Club members received healthy snacks, such as fruit, vegetables, cheese and crackers, three times per day during our eight-week summer camp and a hot meal during after school programming. Year to date, nearly 75,000 snacks and 88,000 meals have been served to our 5,300 Club members. We have an ambitious goal to raise $10,000 for new kitchen appliances and equipment to help St. Louis youth develop sound nutrition habits, and we need your help on May 11th. More to come via email leading up to the day of the event!



---

Second Quarter 2017 Grants Update

Thanks to the following grant partners for their contributions toward BGCSTL programs:
• Boys & Girls Clubs of America and Ross Stores: $20,000 for POWER HOUR programming
• Boys & Girls Clubs of America and National Vision through America's Best Contacts & Eyeglasses: $2,000 for vision screenings at the Grannemann Elementary School Club
• Boys & Girls Clubs of America and AT&T: $13,000 for the BE GREAT: Graduate dropout prevention program at Roosevelt High School
• Episcopal Presbyterian Health Trust: $25,000 for the dental clinic at the Herbert Hoover Club


---


MARK YOUR CALENDAR

Casino Night
Friday, April 28, 2017
7 pm

Smart Girls Conference
April 29, 2017
8:30 am – 3:30 pm

Adams Park Club,
10 year anniversary celebration
May 17, 2017, 5:30-7:30 pm

Annual Recognition Event
June 1, 2017
5:30 pm
RSVP to Katie here

Jim Butler Golf Tournament
June 19, 2017
10:30 am registration
Country Club of St. Albans

Golf Dinner & Auction
Saturday, June 17th
7 pm

NEW DATE
Great Futures Gala
November 17, 6 pm

---


"I have the Club to thank for my beautiful smile! When my mom found out that dental care was free with membership, I was able to get free braces."
Rocky
Club Alum



LOCATIONS

Adams Park Club
314.633.7900
4317 Vista Avenue
St. Louis, MO 63110

Be Great Graduate – Normandy High School
6701 St. Charles Rock Road
St. Louis, MO 63121
636.675.9526

Be Great Graduate – Roosevelt High School
3230 Hartford Street
St. Louis, MO 63118
314.335.8143

Ferguson Middle School Club
314.335.8330
701 January Avenue
St. Louis, MO 63135

Grannemann Elem. School Club
314.335.8350
2324 Redman Road
St. Louis, MO 63136

Herbert Hoover Club
314.335.8000
2901 N. Grand Ave.
St. Louis, MO 63107

Lee Hamilton Elementary School Club
314.335.8340
401 Powell Avenue
St. Louis, MO 63135

O'Fallon Park Club
314.932.1371
4343 West Florissant
St. Louis, MO 63115

Riverview Gardens Club
314.335.8275
174 Shepley Drive
St. Louis, MO 63137

Southeast Middle School Club
314.953.7795
918 Prigge Road
St. Louis, MO 63138


Special Initiatives
Mentor St. Louis

Newsletter Contact
For more information or with questions, contact Shuntae Shields Ryan,
VP, Marketing & Communications via phone 314.335.8009 or email.

The mission of the Boys & Girls Clubs of Greater St. Louis (BGCSTL) is to inspire and enable youth ages 6 to 18 to realize their full potential as productive, responsible and caring citizens. For 50 years, BGCSTL has been providing after-school, teen, sports and summer programs to youth in the St. Louis area while also providing a safe place for them to learn and grow. The Clubs now serve St. Louis youth at ten locations (Adams Park Club, Ferguson Middle School Club, Grannemann Elementary School Club, Herbert Hoover Club, Lee Hamilton Elementary School Club, O'Fallon Park Club, Riverview Gardens Club and Hazelwood Southeast Middle School Club), within two High Schools (Normandy and Roosevelt High School) and five additional elementary schools through our Mentor St. Louis Program.
Boys & Girls Clubs
of Greater St. Louis
2901 North Grand Avenue
St. Louis, MO 63107
Phone: (314) 335-8000
Fax: (314) 652-7509
JaLisa Wines is the 2017 Youth of the Year
Boys & Girls Clubs of Greater St. Louis (BGCSTL) is proud to announce the 2017 Youth of the Year winner JaLisa Wines! Being named Youth of the Year is the highest honor a Boys & Girls Club member can receive. A premier youth recognition program, it recognizes outstanding contributions to a member's family, school, community and Boys & Girls Club.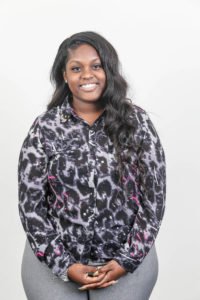 As the new Youth of the Year and ambassador for Boys & Girls Clubs of Greater St. Louis, this 17 year old Herbert Hoover Club member is a true example of an extraordinary young woman for her leadership, service, academic excellence and dedication to live a healthy lifestyle. Now that she's won the honor, JaLisa says, "I want to motivate youth to achieve their goals by implementing programs that will positively change society." She is a senior at Confluence Preparatory Academy and plans to attend Truman State University to become an Accountant.
JaLisa was selected from a group of eleven finalists who shared their story of perseverance and dedication to their family, Club and community before a panel of judges who chose the winner. In addition to being crowned the title at BGCSTL's Great Futures Gala, she also received a $2500 scholarship.
"The Youth of the Year honorees are shining examples and living proof that great futures start at Boys & Girls Clubs. We are so proud of all of our Youth of the Year participants who took the time to complete this challenging and worthwhile process. All possess the ability and ambition to be successful leaders," said Dr. Flint Fowler, President, Boys & Girls Clubs of Greater St. Louis.
To view or share the Youth of the Year video highlighting all of the finalists, click here.
St. Louis Realtors Host Boo Bash at Herbert Hoover Club
After a successful Back-to-School event where the St. Louis REALTORS® Association and its affiliates purchased backpacks and school supplies for over 1,000 youth ages 6-18, they were on to the next opportunity to place smiles on the faces of Boys & Girls Clubs youth!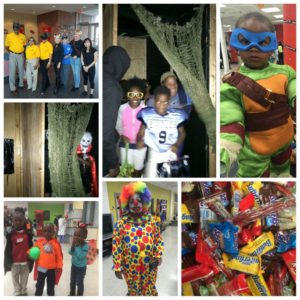 Thanks to the association and its volunteers for coming together Halloween weekend to build a haunted house, buy materials and collecting/buying candy treats for over 500 members at BGCSTL Herbert Hoover Club this past Halloween night. To see video from the Spooktacular event, click here.
UPS ROAD CODE PROGRAM  TEACHES BGCSTL TEENS SAFE DRIVING
Boys & Girls Clubs of Greater St. Louis is extremely grateful to UPS Foundation for supporting the issue of distracted driving for teens with their UPS Road Code program. Over 200 teens from our Clubs have been able to experience this life-saving program that helps them make smart decisions on the road. In Missouri alone, 80% of car crashes involve distracted driving; Missourians younger than 25 make up 30% of those fatalities. UPS Road Code equips our teens with the education needed to avoid life altering situations.
The program includes pre and post-tests to gauge their safe driving knowledge, 2-4 hour learning sessions and one of the teen favorites, behind-the-wheel simulators that give them real life, on the road driving scenarios! BGCSTL teens are itching to drive, and UPS Road Code helps them do that safely!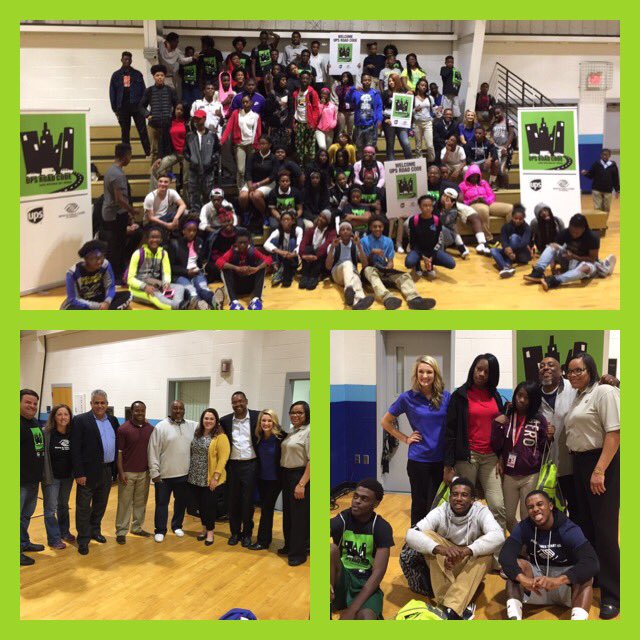 As part of the National Teen Driver Safety week, an event was held at our Herbert Hoover Club where 100 teens signed commitments to drive distraction free & Mayor Francis Slay proclaimed 10/13 teen safe driving day!
UPS Road Code and BGCSTL were featured on KPLR's "The Pulse" thirty minute program with Shirley Washington. To view the segment, click here.
BGCSTL FERGUSON CLUB MEMBERS PERFORM AT NATIONAL CONFERENCE 
Boys & Girls Clubs of Greater St. Louis Ferguson Club members Danielle and Troy were selected to perform for over 400 Boys & Girls Clubs professionals at the National Midwest Conference in Louisville, Kentucky this past week! Danielle was also chosen to participate on a teen panel. #greatfutures #BGCSTLproud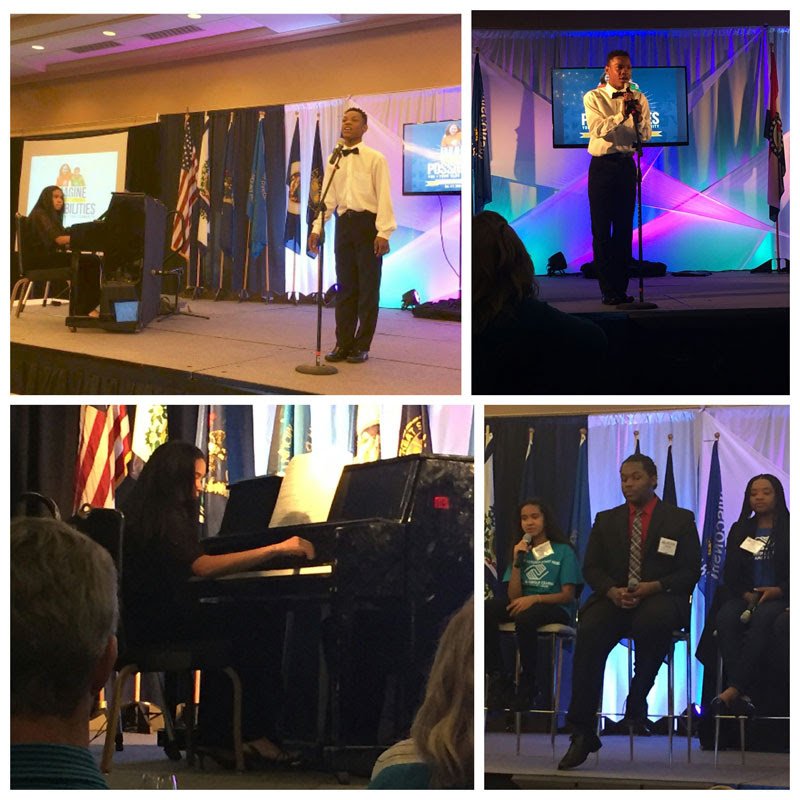 View Troy's performance, here. View Danielle's performance, here. See Danielle & Troy's duet, here.
BGCSTL WINS NEW SPORTS EQUIPMENT 
Thanks to Good Sports, McDonald's and Dr. Pepper Snapple Group, Boys & Girls Clubs of Greater St. Louis members have received 922 pieces of equipment, including football helmets, soccer balls and goals, sports apparel, track spikes, jump ropes, playground balls, footballs and more. The total value of the donation was $15,414.39 and will impact close to 2,000 area kids.
BGCSTL received the equipment as the Grand Prize award winner of the Dr. Pepper Snapple Group's Let's Play initiative. The competition was launched to provide kids in the St. Louis community with the sports equipment they need to be active. The Let's Play Challenge invited McDonald's restaurant employees in the St. Louis community to nominate deserving youth-serving area organizations that they felt would benefit from a donation of brand new sports equipment.
During the event where the equipment was unveiled to BGCSTL Herbert Hoover Club members, all of the community partners involved spoke while kids participated in active games, such as soccer and flag football, to break in the new equipment.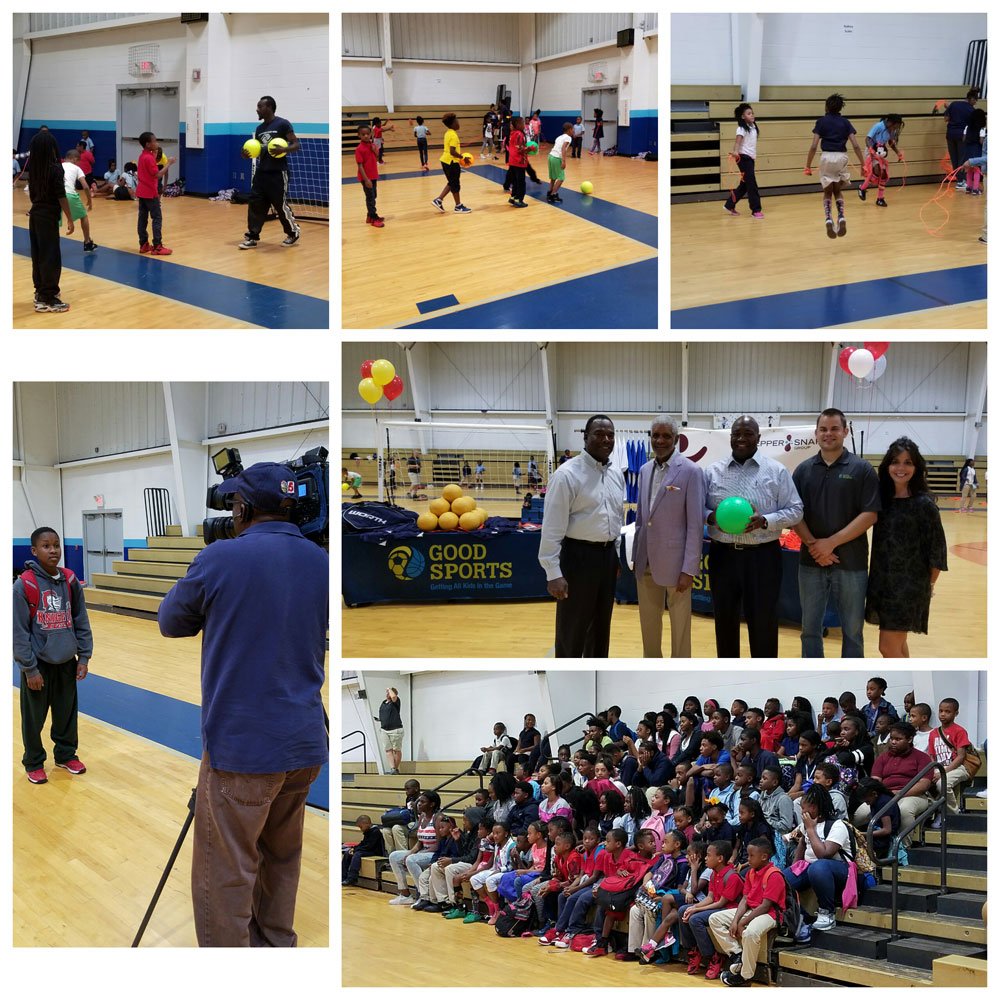 CLARITIN RENOVATES BGCSTL HERBERT HOOVER TENNIS COURTS
Bayer's Consumer Health Division, the makers of Claritin®, the #1 selling non-drowsy allergy brand, teamed up with Boys & Girls Clubs of America to help youth enjoy the benefits of being outdoors. The makers of Claritin funded the makeover of outdoor spaces at Clubs in three cities across the country, including St. Louis! The new initiative encourages play and creates active spaces for youth.
Their donation covered the cost to renovate and update the tennis courts at BGCSTL Herbert Hoover Club! Improvements included repairing the damaged fencing and gate, filling the cracks, resurfacing, new netting and US Open style colors on the court.
Long known for our efforts to encourage healthy lifestyles for members, we will use these courts to teach the game of tennis and promote fitness.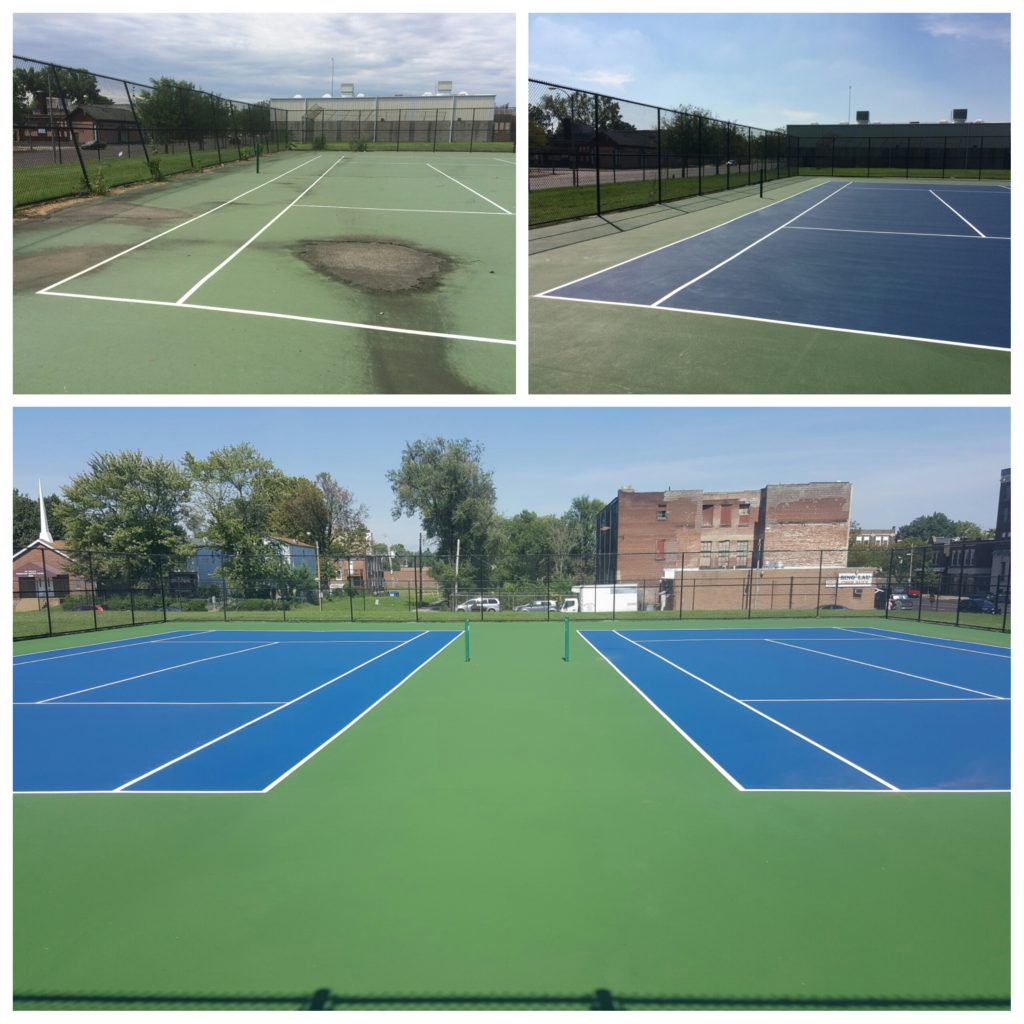 FERGUSON CLUB MEMBERS PERFORM AT SHELDON CONCERT HALL
Boys & Girls Clubs of Ferguson members Troy, Danielle and Mariah were presented with the opportunity to participate in a recent Arts & Faith St. Louis High School and College Student Video Contest. Each submission required participants to submit a video that expressed their hopes on how to create a more harmonious St. Louis. At the same time, a group of Club members, including Troy, had been given an assignment during their Boys & Girls Club Music Studio session to write a song about love or unity – everyone picked love – except for Troy.
This group of powerful and talented teens wrote, performed and taped an original song to submit for the contest. The song, "Hold On", was performed by Troy Staten and written in association with the Club's Music Studio and Project L.A.M. under the direction of two time Grammy award winner Alonzo "Zo" Lee and songwriter Antonio Dunn.
Turns out Troy won the competition and the opportunity to perform his song live at the Arts & Faith St. Louis 10th anniversary 9/11 interfaith commemoration in music at The Sheldon Concert Hall! He was also featured as one of the "Harris Heroes" on KMOV News 4 and on HEC-TV. To view the KMOV news clip, click here.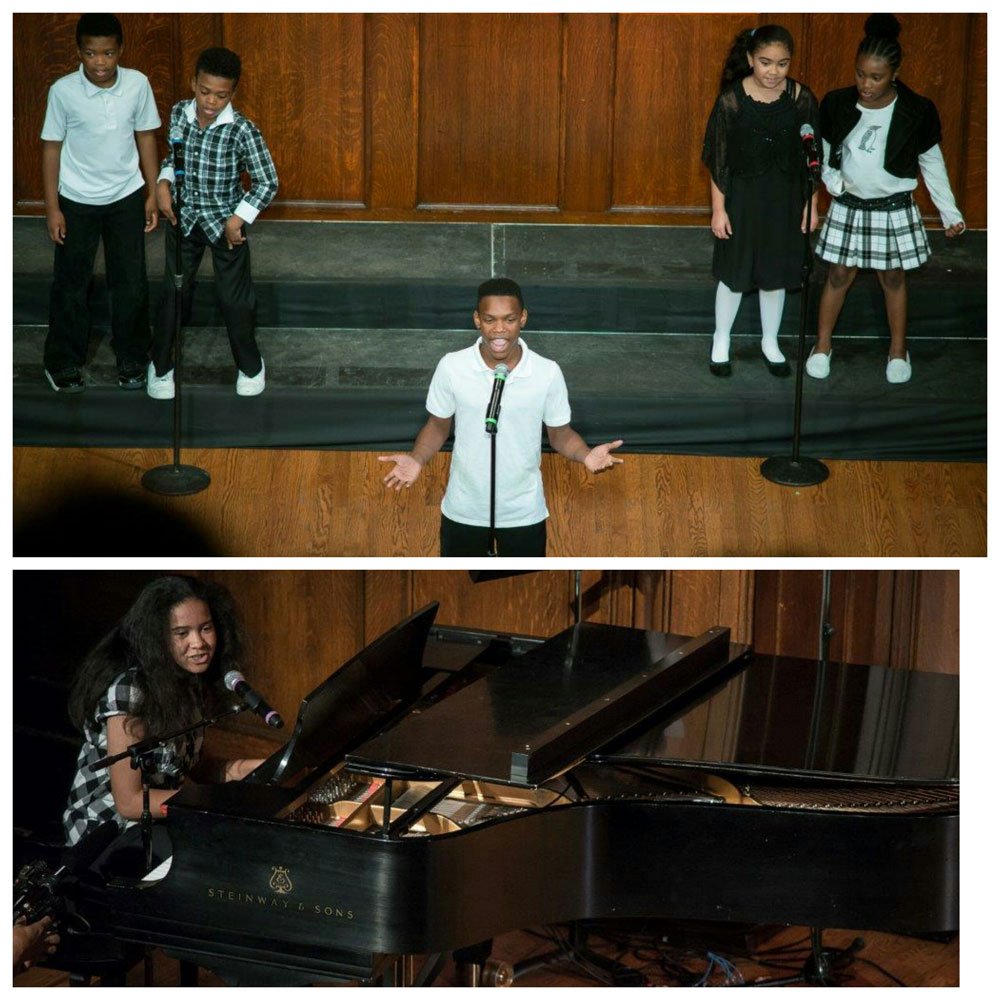 VOLUNTEERS WHO MAKE OUR IMPACT POSSIBLE—THANK YOU, STEVE BLOOM
The Boys & Girls Clubs of Greater St. Louis recently celebrated the retirement of Board Chair Steve Bloom of Enterprise Holdings where he served as President of Enterprise Fleet Management and Senior Vice President of Enterprise Car Sales. He is also wrapping up his time as our Chief Volunteer Officer. Steve and his wife Kelly have been tremendous champions for the Club – contributing their time, resources and talent for more than ten years. In addition to his services as Board Chair, he led our agency through a successful name change, co-chaired our annual fundraiser All That Jazz (now known as Great Futures Gala) that provides life-changing opportunities for our kids, and encouraged dozens of his friends and associates to support our work. Since Steve is a huge hockey fan, we couldn't think of a better way to send him off to Colorado than with an authentic jersey and hockey stick signed by St. Louis Blues right winger, Vladimir Tarasenko. Thanks Steve for making life better for many! We will miss you!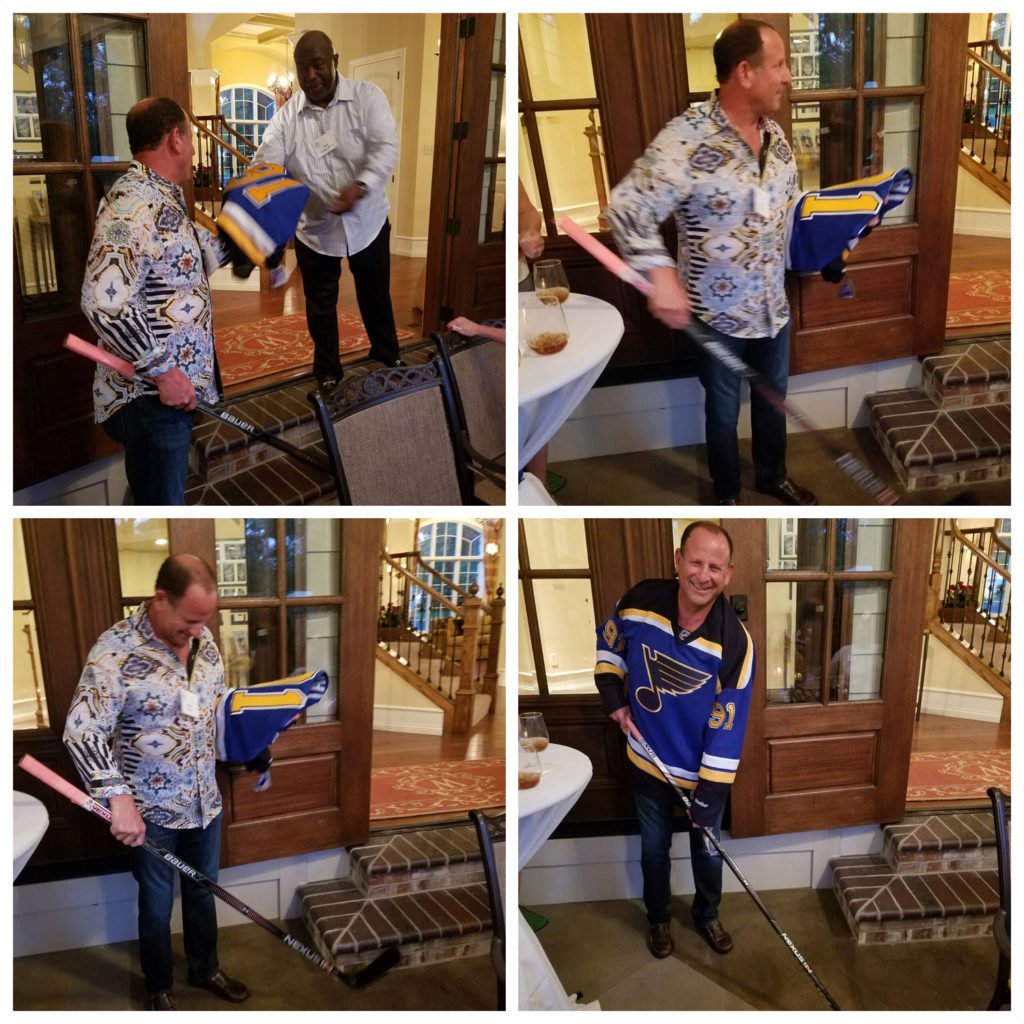 DONORS WHO MAKE OUR IMPACT POSSIBLE—THANK YOU!
Boys & Girls Clubs of Greater St. Louis is grateful to announce the recent contribution from an anonymous donor in the amount of $70,000 to support general Club operations. Although the donor is unknown, the impact of their gift will be evident in the lives of the children we serve. For more information on how you can support the Boys & Girls Clubs, contact Ruth Lederman.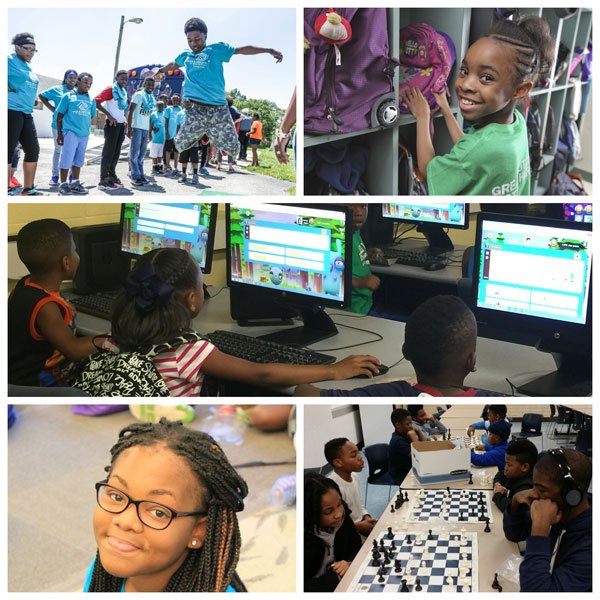 Community Partner, St. Louis REALTORS®, Helps Turn Back-to-School Celebration into Back-to-School Solution
Facing a critical shortage of backpacks and school supplies to accommodate the more than 6,500 children across all county and city school districts served by Boys & Girls Clubs of Greater St. Louis, we turned to St. Louis REALTORS® and its nearly 8,000 members to help raise the necessary supplies our youth would need to succeed in school this fall. Without hesitation, St. Louis REALTORS and its members purchased hundreds of backpacks and thousands of school supplies, which were distributed to more than 500 children on July 28 during one of the Clubs final Triple Play Days at its Herbert Hoover Club located at 2901 N. Grand Avenue. As part of the event, several Club youth helped stuff the backpacks for their peers. View the adorable kids in the video below. Click here to see the full video.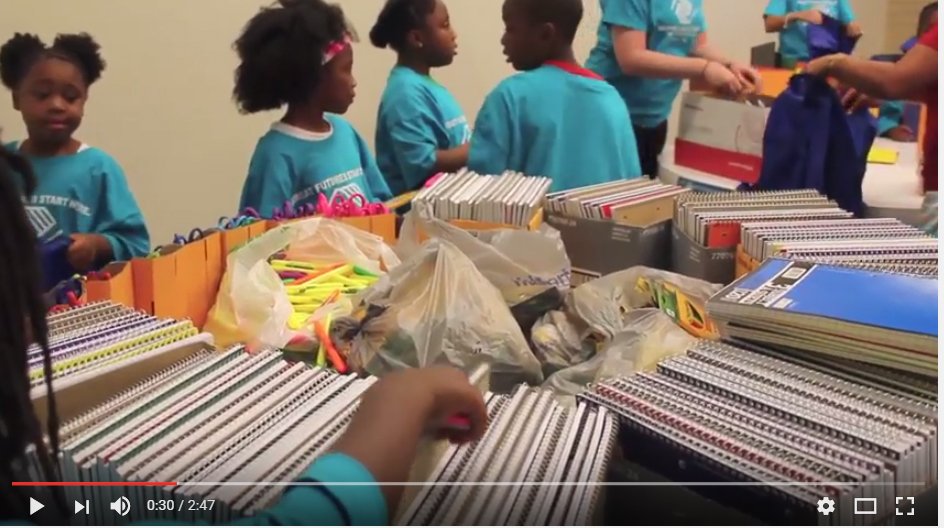 Club Members Visit New Busch Stadium Build-a-Bear 
Two Boys & Girls Clubs of Greater St. Louis – Twillman Club members were the first to experience the new Busch Stadium Build-A-Bear Workshop location. They had a "bear-y" good time with former Cardinals pitcher Kyle McClellan as he helped them build bears from start to finish including selecting their attire, accessories, voice, heart and more! Click here to see the full video.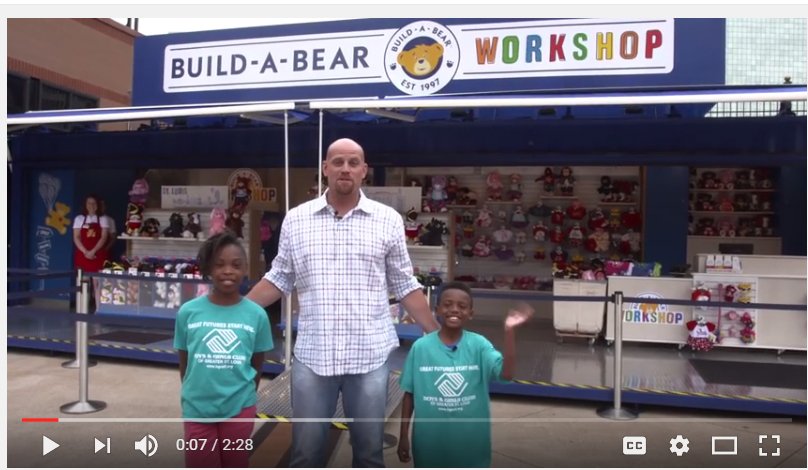 Youth of the Year, Shaila Jones, Throws First Pitch at Cardinals Game
Boys & Girls Clubs of Greater St. Louis Youth of the Year, Shaila Jones, experienced throwing out the 1st pitch during a Sunday night Cardinals game. As part of the Build-A-Bear Workshop themed night at Busch Stadium, which included a bear giveaway, the Build-A-Bear team was also offered the chance to throw out the first pitch but rather than have one of their reps do it, they wanted to extend this opportunity to one of our Club youth! Build-A-Bear also made it possible for Shaila's parents and family to enjoy this experience and the game with her as well! Click here to see Shaila throw the ball.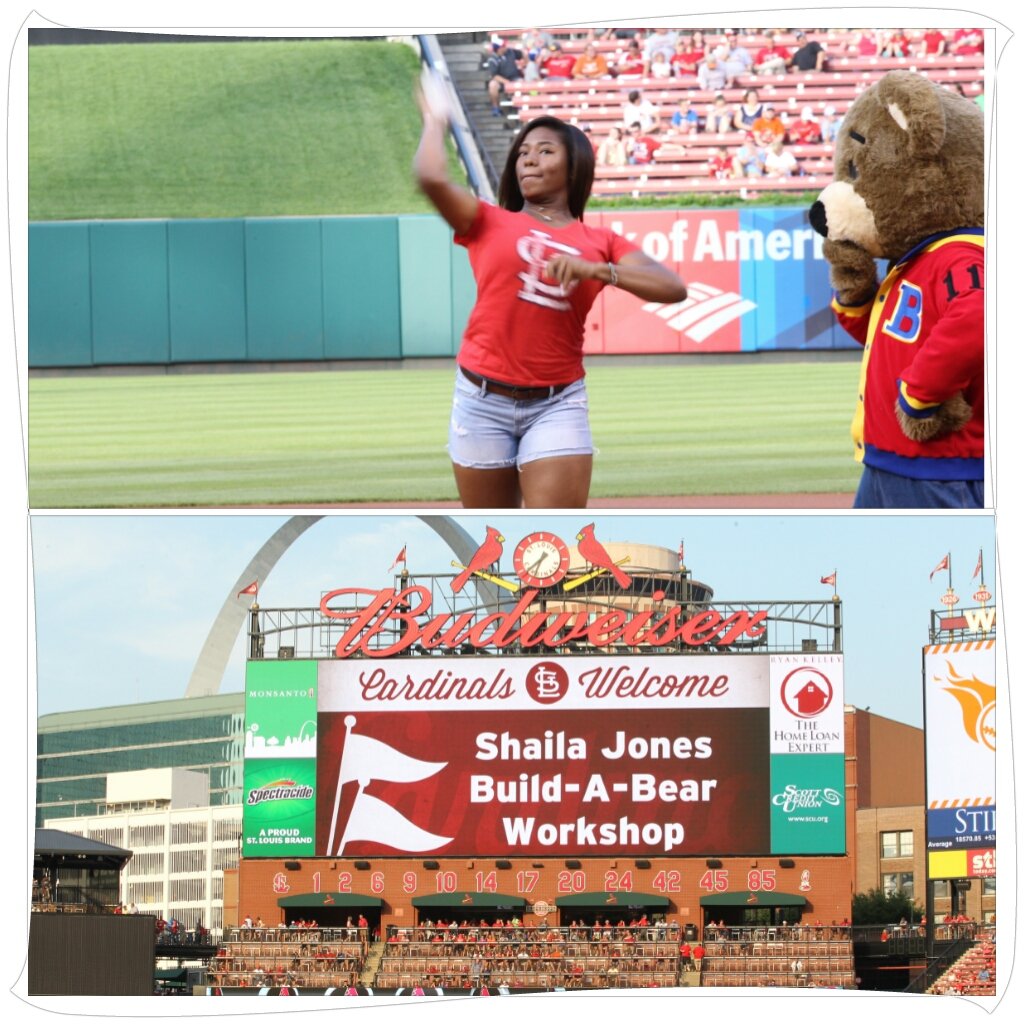 ZAC FOUNDATION TEACHES CLUB MEMBERS WATER SAFETY
Over 100 BGCSTL Herbert Hoover Club members are now more confident when it comes to swimming and more familiar with lifesaving water-safety skills thanks to ZAC Camp!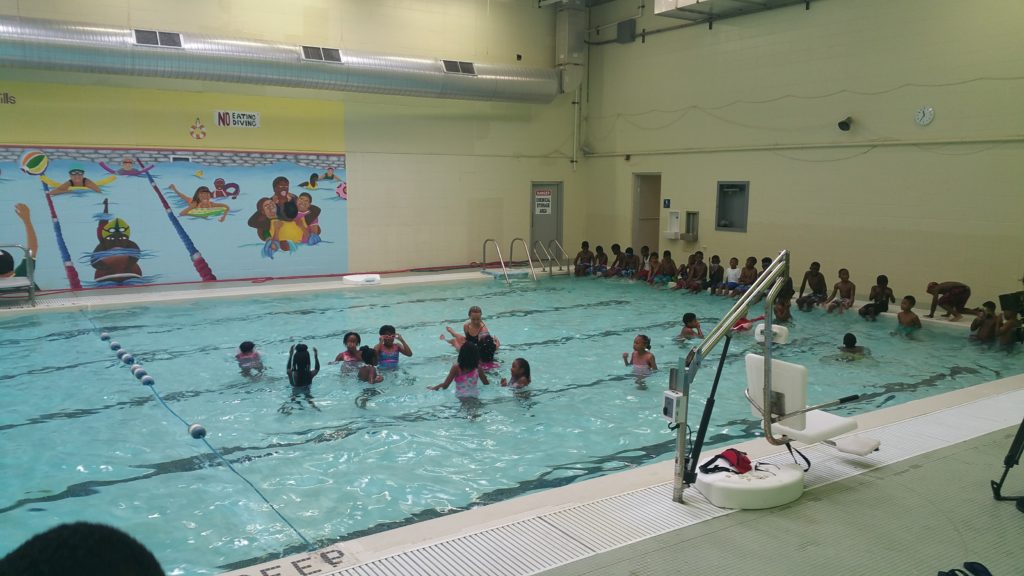 A Club Member shared about the camp, "ZAC Camp has given me confidence! Now when my family asks me to go swimming on the weekend, I'll be excited to go instead of shy away from it!"
To continue the remarkable legacy of 6-year-old Zachary Archer Cohn who drowned in a drain entrapment in 2007, Conn.-based water safety organization The ZAC Foundation teamed up with the Boys & Girls Clubs of Greater St. Louis to bring the Foundation's award-winning ZAC Camp to five to nine-year-old's through its grant program. The ZAC Camp program combined in-pool swimming lessons, safety classes with First Responders, and classroom curriculum based on tenets of water safety taught in a children's book co-authored by Zachary's parents – The Polar Bear Who Couldn't, Wouldn't Swim. By week's end campers were equipped with critical tools to lead them on the path to safe swimming, including: fundamental stroke training, emergency preparedness and response, and basic lifesaving techniques.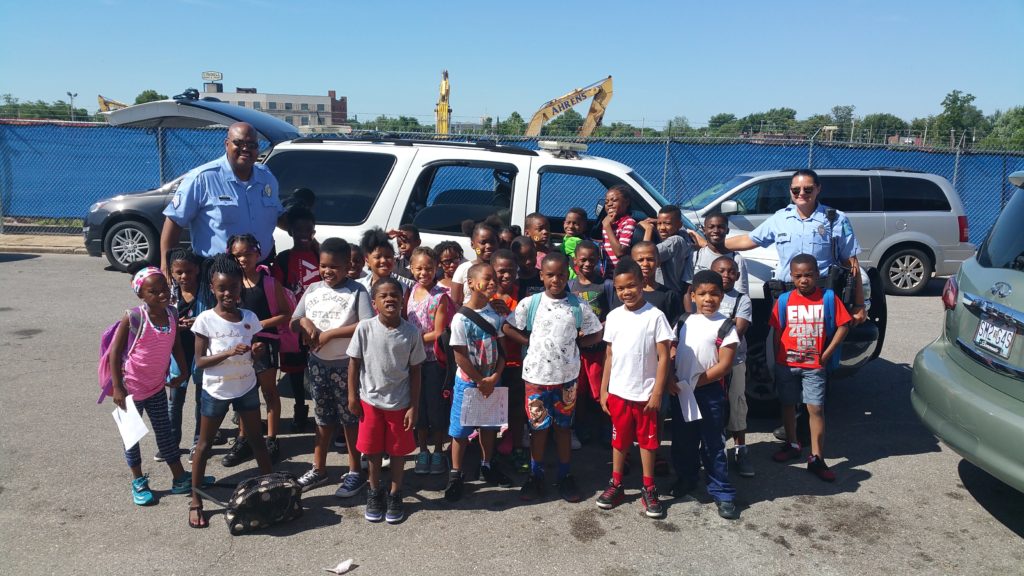 SUMMER CAMP TEENS LEARN SAFE DRIVING TECHNIQUES
Congratulations to the 11 Normandy High School members participating in the BGCSTL Be Great Graduate program on their graduation from the UPS Road Code program yesterday! UPS Road Code is a free national program educating teens on safe driving techniques.The program focuses on various safety principles, from basic instructions to the consequences of risky behaviors such as talking on cell phones, texting or drinking while driving. Members practice what they learn on driving simulators which feature a computer screen that serves as a windshield to the programs interactive animation, a steering wheel, gas and brake pedals.