April 27, 2023 at CITYPARK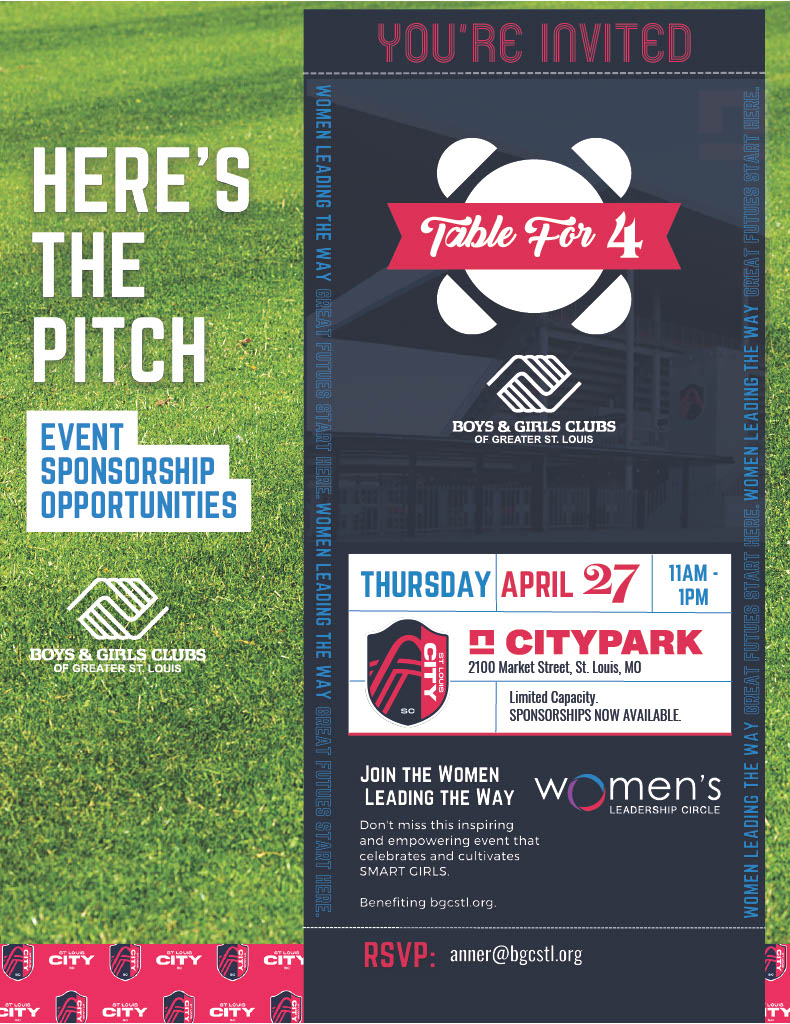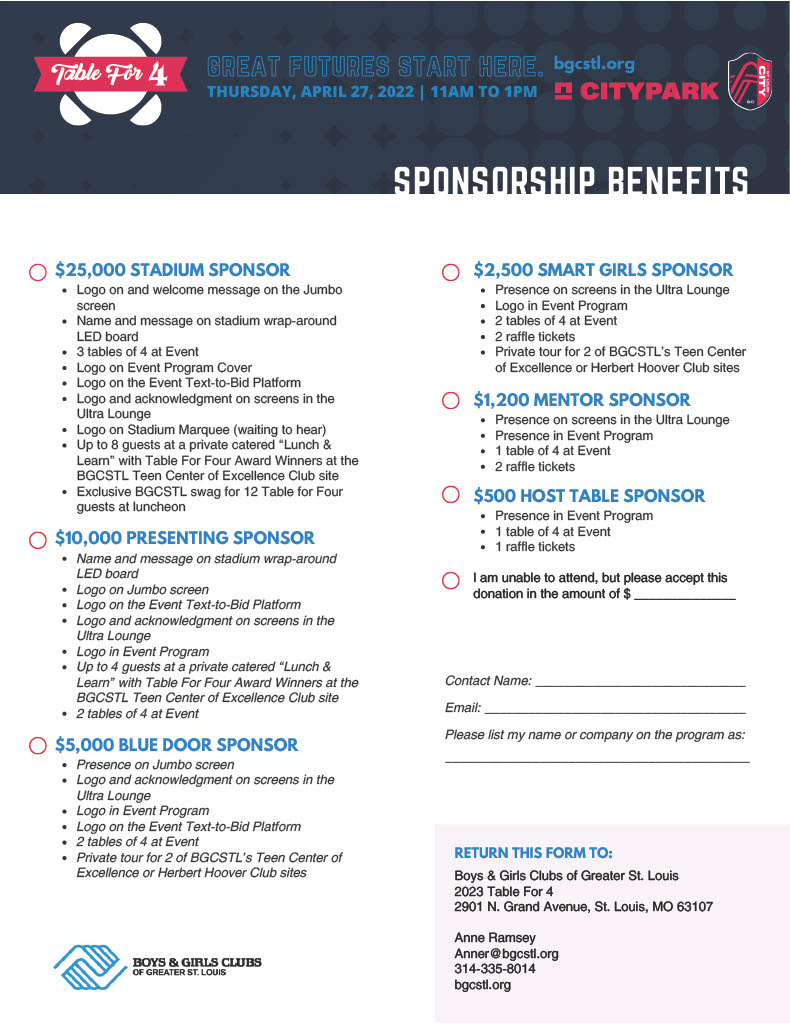 2023 Table for Four Chairpersons:
Co-Chairs:
Erica Randall| Reinsurance Group of America
Taliya King| Accenture
Vice Chair
Sheila Burkett| Spry Digital
Grab your colleagues and/or closest friends and join us at the BGCSTL annual women's luncheon, Table for Four on April 27, 2023, 11 am – 1 pm in the Ultra Lounge at the brand new CITYPARK Stadium! Proceeds from this event support activities and experiences designed to help girls develop healthy lifestyles, positive self-esteem, and make good decisions. Come celebrate our kid's success as we award two scholarships. The Joan Ellyn Silber Award for Volunteerism and Leadership will be presented to one of our teen girls during the event and new this year we have the Dr. Flint and June Fowler Award for Volunteerism and Leadership that will be presented to one of our teen boys. For more information, contact Anne Ramsey at 314-335-8014. To view pictures from the 2022 event, click here.
How to Get Involved:
– Join the Host Committee
– Sponsorship Opportunities
*Host Level Sponsorships ($500) available March 2023 if capacity has not been met.