Table for Four • Friday, March 13, 2020 •Save the Date
2020 Table for Four Chairpersons:
Robyn Heidger
SVP, Strategic Alliances & Inclusion
Enterprise Bank & Trust
Emily Pitts
Principal, Inclusion & Diversity
Edward Jones
Erika R. Williams
Talent Strategies Leader
BJC Healthcare
Grab your colleagues and/or closest friends and join us at the BGCSTL annual women's luncheon, Table for Four on March 13, 2020, 11 am – 1 pm at the Chase Park Plaza. In its 12 year history the event has raised over $532,000 to support the growth and development of our young women. Proceeds from this event support activities and experiences designed to help girls develop healthy lifestyles, positive self-esteem and make good decisions. Over 500 guests are expected to attend. The inaugural Joan Ellyn Silber Award for Volunteerism and Leadership will also be granted to one of our teen girls during the event. To sponsor the 2020 event, click here. To download the fact sheet, here. For more information, contact Lee Haynes at 314-335-8014.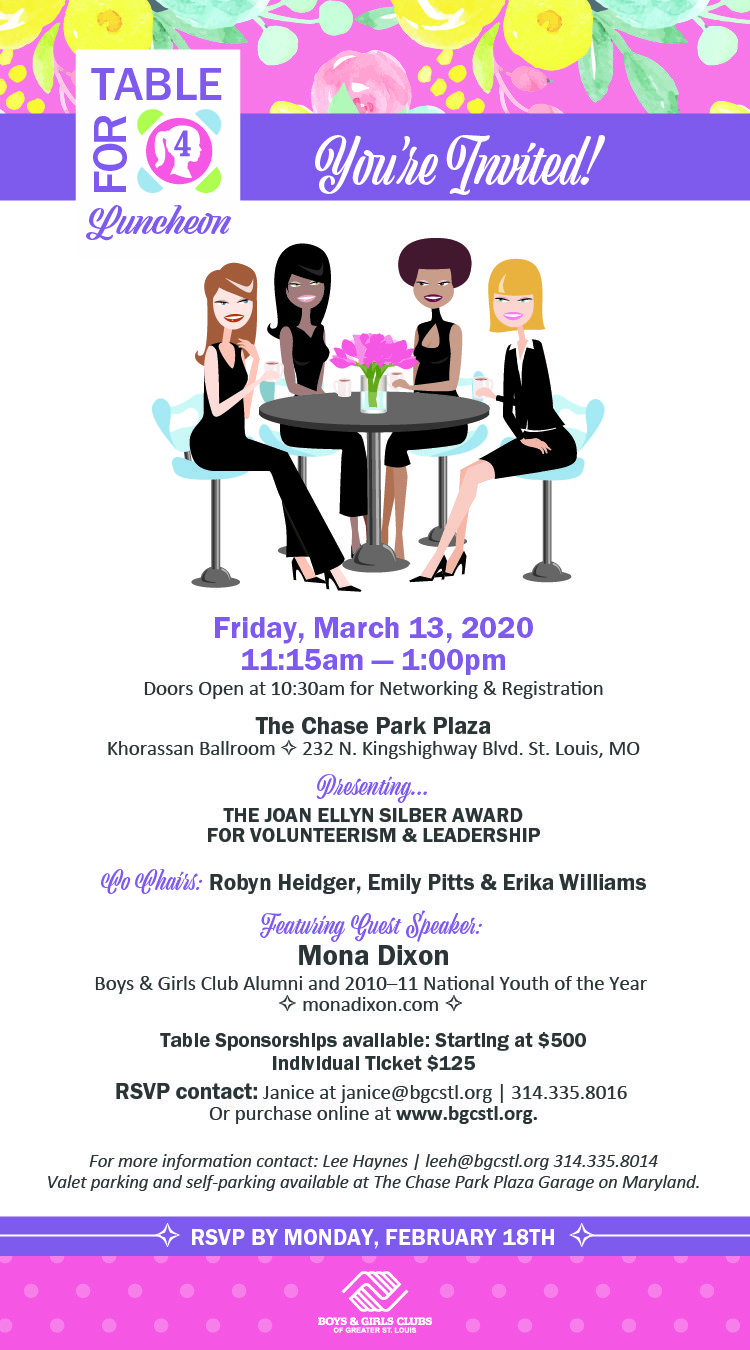 How to Get Involved:
– Join the Host Committee
Lend your name to the event and help us secure sponsorships, and host a table for four with three friends or colleagues.
– Sponsorship Opportunities
For more information about this event, contact Lee Haynes at 314-335-8014.