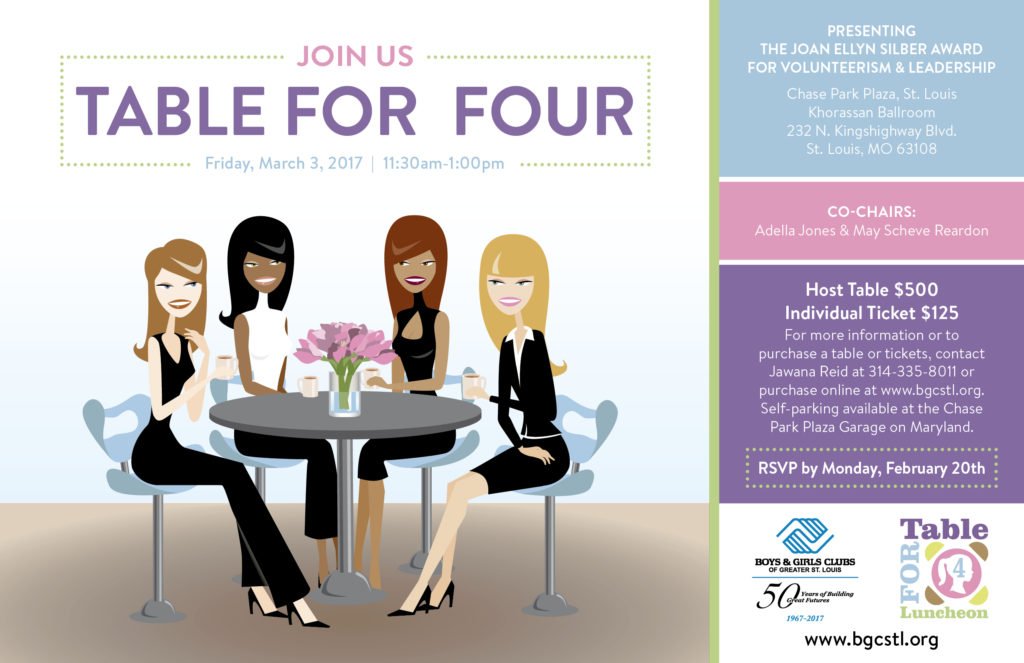 Friday, March 3, 2017 • Chase Park Plaza
Co-Chairs: Adella Jones and May Scheve Reardon
Thanks to the support of co-chairs Adella Jones (Centene Corporation) and May Scheve Reardon (Missouri Lottery), the committee, sponsors and over 300 attendees, $69,000 was raised for girl programs at the Table for Four luncheon! Since its inception, Club friends and supporters have raised nearly $400,000 to ensure that our girls and young women develop healthy lifestyles, positive self-esteem, and sound decision-making skills. To view pictures from the event, click here.
Click here to view the 2017 photo album.
Established in 2008, Table for Four was created to introduce new friends to Boys & Girls Clubs of Greater St. Louis. In its short history, the event has raised over $120,000 and has educated more than 500 St. Louis professionals about the Club's mission and the young women aided by its programs.
Proceeds from this event support girls' programs such as SMART Girls,a component of Boys & Girls Clubs of America's SMART (Skill Mastery and Resistance Training) Moves family of programs. SMART Girls promotes and teaches teach young women ages 6 to 18 about health, fitness, prevention, self-esteem and good decision-making to enable girls to develop to their full potential. Join us on Friday, March 3rd from 11:30 am – 1 pm at the Chase Park Plaza, St. Louis Khorassan Ballroom (232 N. Kingshighway Blvd.)
How to Get Involved:
– Join the Host Committee
Lend your name to the event and host a table for four with three friends or colleagues
– Join the Planning Committee
Lend your name, help us secure sponsorships, and host a table for four with three friends or colleagues.
– Sponsorship Opportunities
For more information about this event, contact Ruth Lederman at 314-335-8008.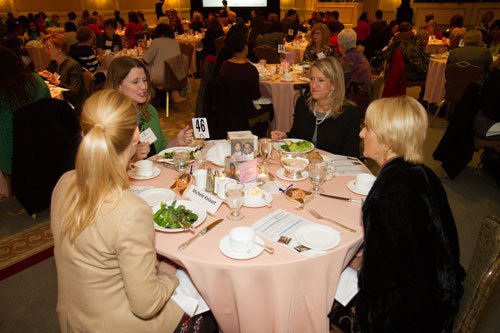 To register, complete the form below.