April 27, 2023 at CITYPARK
PRESENTING SPONSOR:

THANK YOU for supporting us! This event was a tremendous success!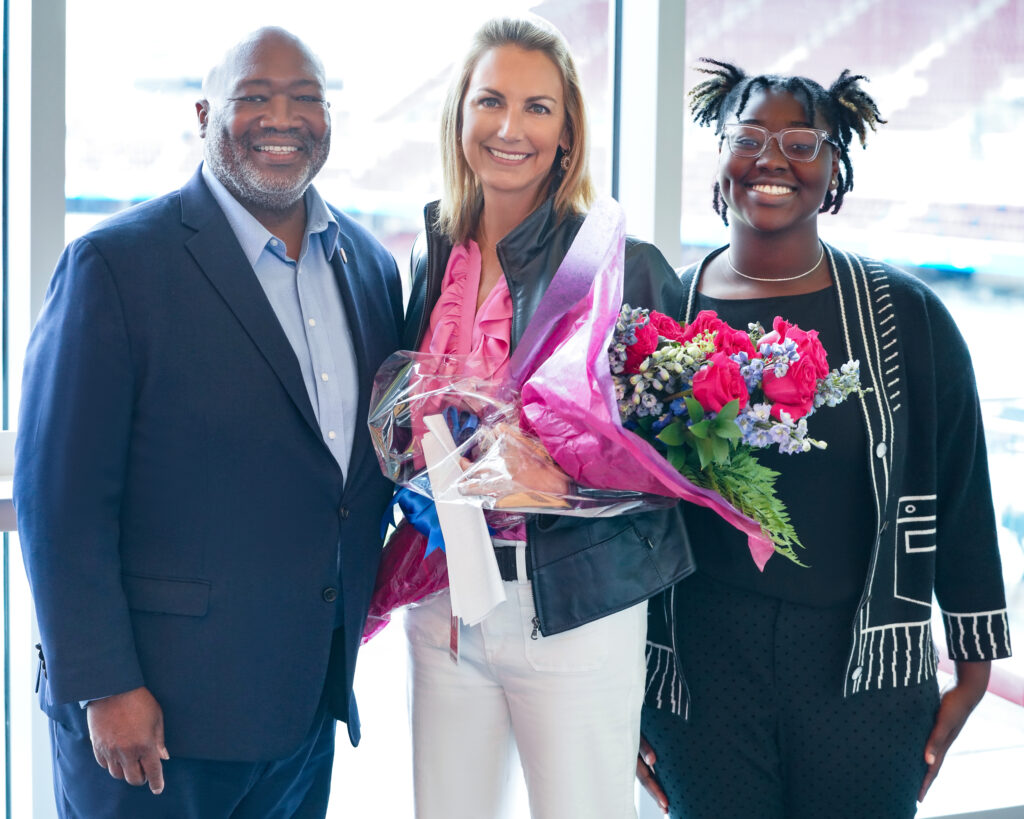 2023 Table for Four Chairpersons:
Co-Chairs:
Erica Randall| Reinsurance Group of America
Taliya King| Accenture
The annual and highly-anticipated women's luncheon, Table for Four, was held on April 27, 2023, 11 am – 1 pm in the Ultra Lounge at the brand-new CITY PARK Stadium! Thank you to our Co-Chairs, Women's Leadership Circle, and attendees for helping us surpass our goal of $135,000. This year-2023- Table For 4 raised 149,920. Event proceeds support SMART Girls programming to empower girls to develop healthy lifestyles, build positive self-esteem, and make good decisions. Every year, a teen female and male is awarded the Joan Ellyn Silber and the June McAllister Fowler and Dr. Flint Fowler Volunteerism and Leadership Awards, respectively. This year's honorees, Jiyu Z. and Ismail B were honored for their leadership and volunteerism. Both awardees were Boys & Girls Clubs of Greater St. Louis St. Louis Internship Program (SLIP) members. Jiyu and Ismail received a $1,000 scholarship. The Joan Ellyn Silber Award for Volunteerism and Leadership will be presented to Jiyu at the event. Ismail received the June McAllister Fowler and Dr. Flint Fowler Award for Volunteerism and Leadership.
If you want to support Table For 4 in 2024, contact Anne Ramsey at 314-335-8014 or anner@bgcstl.org. To view pictures from the 2022 event, click here.
How to Get Involved:
– Join the Host Committee
– Sponsorship Opportunities