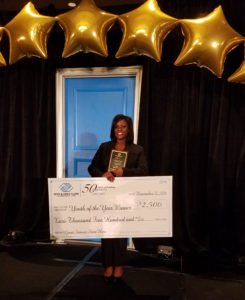 EXCEPTIONAL ST. LOUIS TEEN WINS
YOUTH OF THE YEAR HONOR FOR BOYS & GIRLS CLUBS OF GREATER ST. LOUIS
JaLisa Wines Wins Youth of the Year
St. Louis, MO, November 14, 2016 – Boys & Girls Clubs of Greater St. Louis (BGCSTL) is proud to announce the 2017 Youth of the Year winner JaLisa Wines! Being named Youth of the Year is the highest honor a Boys & Girls Club member can receive. A premier youth recognition program, it recognizes outstanding contributions to a member's family, school, community and Boys & Girls Club.
As the new Youth of the Year and ambassador for Boys & Girls Clubs of Greater St. Louis, this 17 year old Herbert Hoover Club member is a true example of an extraordinary young woman for her leadership, service, academic excellence and dedication to live a healthy lifestyle. Now that she's won the honor, JaLisa says, "I want to motivate youth to achieve their goals by implementing programs that will positively change society." She is a senior at Confluence Preparatory Academy and plans to attend Truman State University to become an Accountant.
JaLisa was selected from a group of eleven finalists who shared their story of perseverance and dedication to their family, Club and community before a panel of judges who chose the winner. In addition to being crowned the title at BGCSTL's Great Futures Gala, she also received a $2500 scholarship.
"The Youth of the Year honorees are shining examples and living proof that great futures start at Boys & Girls Clubs. We are so proud of all of our Youth of the Year participants who took the time to complete this challenging and worthwhile process. All possess the ability and ambition to be successful leaders," said Dr. Flint Fowler, President, Boys & Girls Clubs of Greater St. Louis.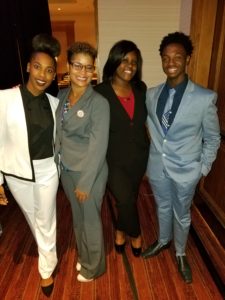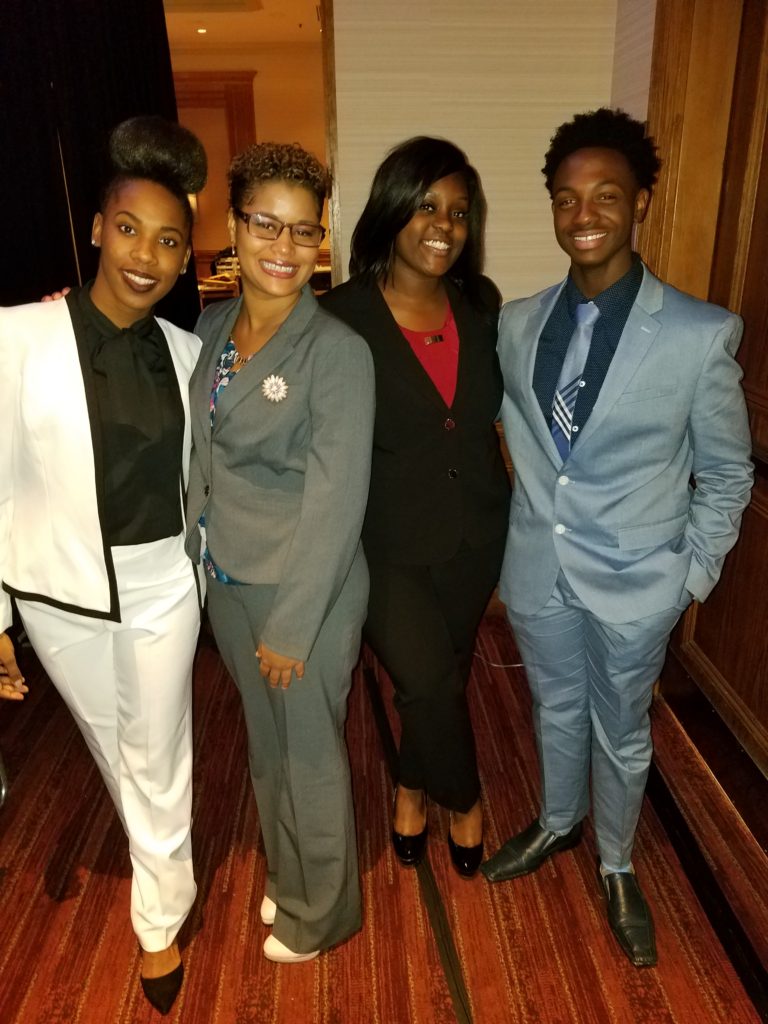 Congratulations to all of the Youth of the Year top finishers listed below:
2nd Place Winner – Michael Monique Mayo; 3rd Place Winner – Aaryn Gardner; 4th Place Winner – Kayvion Calvert.
Group photo of the eleven finalists (left to right):
JaLisa Wines, Andrew Hudson, Nicole Hughes, Ezekiel Jones, Danielle Kain, Kayvion Calvert, Daija Glover, Aaryn Gardner, Shaila Jones, Jennifer Sandford and Michael Monique Mayo

For more information on how the Boys & Girls Clubs of Greater St. Louis is helping our community, visit www.bgcstl.org.
About the Boys & Girls Club of Greater St. Louis
The mission of the Boys & Girls Clubs of Greater St. Louis (BGCSTL) is to inspire and enable youth ages 6 to 18 to realize their full potential as productive, responsible and caring citizens. For nearly 50 years, BGCSTL has been providing after-school, teen, sports and summer programs to youth in the St. Louis area while also providing a safe place for them to learn and grow. The Clubs now serve St. Louis youth at seven locations (Adams Park Club, Ferguson Middle School Club, Grannemann Elementary School Club, Herbert Hoover Club, O'Fallon Park Club, Hazelwood Southeast Middle School Club and Riverview Gardens Club) and within several other schools (including Normandy High School and Roosevelt High School) and through our Mentor St. Louis Program. We are also a proud member of the United Way of Greater St. Louis.
###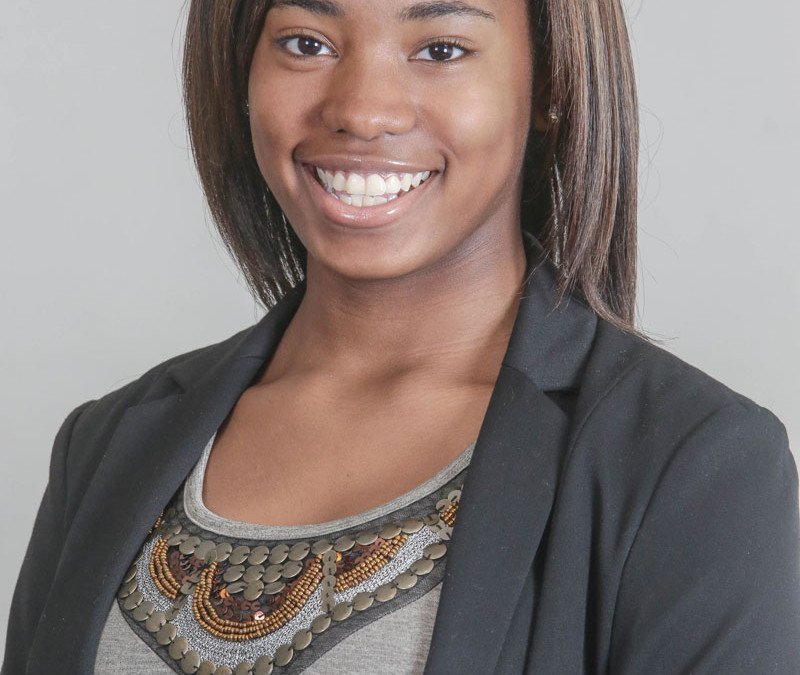 GREAT FUTURES START HERE: EXCEPTIONAL ST. LOUIS TEEN WINS YOUTH OF THE YEAR HONOR FOR BOYS & GIRLS CLUBS OF GREATER ST. LOUIS Shaila Jones Wins Youth of the Year St. Louis, MO, November 16, 2015 – Boys & Girls Clubs of Greater St. Louis is pleased to announce...
Imagine a Better STL featuring Youth of the Year Shaila Jones
2015 Youth of the Year Speeches
Shaila Jones
Demetrious Sims
Jennifer Sandford
Maya Jones