A Message from Our Leadership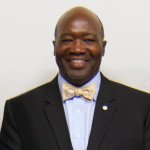 In every community, boys and girls are left to find their own recreation and companionship. An increasing number of children are at home with no adult care or supervision. Young people need to know that someone cares about them. The Boys & Girls Clubs of Greater St. Louis offers that and more. Club programs and services promote and enhance the development of all youth by instilling a sense of competence, usefulness, belonging and influence.
Thanks to the support we receive from many donors and organizations, the Club continues to be The Positive Place for Kids! For over fifty years, BGCSTL has been providing after-school, teen, sports and summer programs to youth in the St. Louis area while also providing a safe place for them to learn and grow. The Clubs now serve St. Louis youth at ten locations (Adams Park Club, Ferguson Middle School Club, Grannemann Elementary School Club, Herbert Hoover Club, Lee Hamilton Elementary School Club, O'Fallon Park Club, Hazelwood Southeast Middle School Club and Twillman Elementary School Club) and within several other schools (including Normandy High School and Roosevelt High School) and through our Mentor St. Louis Program. We provide all Club Members with services that will benefit them and our region for generations to come. In addition, we partner with many local organizations and are a community asset in five locations across St. Louis. Our kids continue to receive premium programming that addresses the challenges they face on a regular basis. With 83% of our kids eligible for free or reduced lunch, 75% headed by a single parent, and 26% below the federal poverty level – providing a safe place to learn and grow is essential.
The Boys & Girls Clubs of Greater St. Louis sees a future in which success is within the reach of every child in our region. Our vision can only be attained by the sustained commitment, generosity, and enthusiasm of our many local, regional and national partners. Thank you for helping us continue to reach out to those most in need of our services.
With our combined efforts – Great Futures Start Here!
Sincerely,

Flint W. Fowler, PhD.
President
Dave Aplington
BJC
General Counsel
Gregg J. Berdy, M.D., F.A.C.S.
Ophthalmology Associates
Partner
Mary M. Bonacorsi
Board Chair
Thompson Coburn LLP
Partner
Lorenzo M. Boyd
Stifel, Nicolaus & Company, Inc.
Managing Director

Mark Bulanda
Emerson Industrial Automation
Executive Vice President
Jen Call
US Bancorp Community Development Corporation
Assistant Vice President & Assistant Director of Asset Management
Mark C. Darrell
Spire Energy
Senior Vice President, General Counsel
and Chief Compliance Officer
Lon Dircks, Jr.
Merrill Lynch/Bank of America
Market Sales Manager/First Vice President 
Brian R. Dobbins
Community Volunteer
John Farmer
Charter Communications
General Counsel
Daniel S. Farrell
St. Louis Cardinals LLC
Senior Vice President, Sales and Marketing
Evan Fowler
Friends Liaison
Ameren Services
Specialist, Diversity & Inclusion
William K. Freeman
Secretary
Gartner Executive Programs
Executive Partner
Crystal Gale, Ph.D
Saint Louis Public Schools
Director of Performance Management 
Clive Grannum
Community Volunteer

Peggy Guest, Ph.D.
Aspire Company
Founder & Principal

Mike Hawkins
Enterprise Holdings
Vice President of Home City Sales

Leah Reynolds Harris
PNC Financial Services Group
Senior Vice President, Treasury Management 
Sean Joe, Ph.D.
Brown School – Washington University in St. Louis
Benjamin E. Youngdahl Professor of Social Development
Peter Lazaroff
Plancorp
Co-Chief Investment Officer, Wealth Manager
Keith Lueking
Treasurer
Centene Corporation
Vice President, Operations, Specialty Division
John Meara
Argent Capital Management, LLC
President & Chief Investment Officer
John Moroney
W & M Restaurants
President
Chonda Nwamu
Ameren 
Vice President & Deputy General Counsel
Larry E. Parres
Vice Chair
LewisRice
Partner/Member
Emily Pitts
Edward Jones
General Partner, Inclusion & Diversity
David Queller
Express Scripts
Senior Vice President
Megan Ridgeway
Arcturis
Principal/Architect 
Suzie Spence
Vice Chair, Development
Community Volunteer
Michele Sowers
Husch Blackwell, Attorney
Mark E. Stallion
Officer
Greensfelder, Hempker & Gale
Gene R. Todd
First Bank 
Managing Director, Trust & Wealth Management Division
Dave Touchette
Eaton
Director, Sales
A. Keith Turner
TurnGroup Technologies, LLC
President/Owner
T. William White
Commerce Bank
Sr. Vice President-Manager Commercial Banking
Nancy Wolfe
Monsanto
Chief of Staff to the President
John B. Biggs, Jr.
Retired
Steve Bloom
Retired, Immediate Past Chair
Donald L. Bryant
Bryant Group, Inc
Chairman Emeritus 
Frankie M. Freeman
Deceased
Jerry Garbutt
Global Surgical Corporation
President
Thomas J. Kavanaugh
The Kavanaugh Law Firm
Attorney
Ken E. Kotiza
USI Insurance 
Vice President
Karen M. Luebbert, Ph.D.
Retired
Vernon J. Remiger
Remiger Design
President
Donald M. Suggs
St. Louis American
Publisher and Executive Editor
Barrett Upchurch
Barry Upchurch Realty, LLC
Broker/Owner