A Message from Our Leadership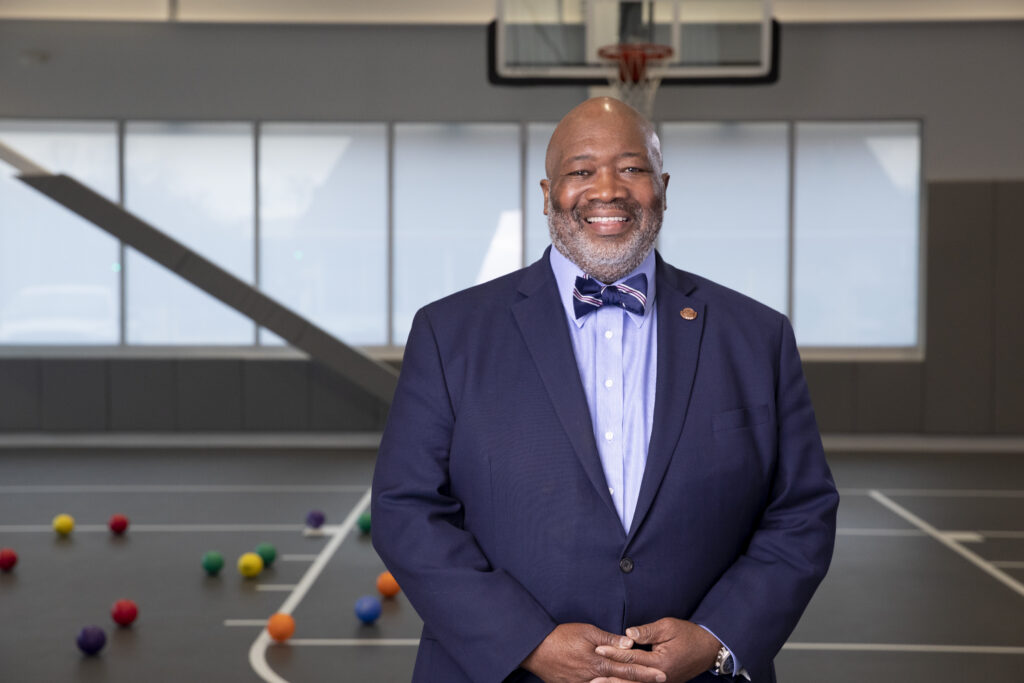 In every community, boys and girls are left to find their own recreation and companionship. An increasing number of children are at home with no adult care or supervision. Young people need to know that someone cares about them. The Boys & Girls Clubs of Greater St. Louis offers that and more. Club programs and services promote and enhance the development of all youth by instilling a sense of competence, usefulness, belonging and influence.
Thanks to the support we receive from many donors and organizations, the Club continues to be The Positive Place for Kids! For over fifty years, BGCSTL has been providing after-school, teen, sports and summer programs to youth in the St. Louis area while also providing a safe place for them to learn and grow. The Clubs serve youth across the region at twelve locations, including (Adams Park Club, Boys & Girls Club of Bethalto, Boys & Girls Club of Lovejoy, Hazelwood Elementary School Club, Herbert Hoover Club, Mathews-Dickey Club, Normandy High School, O'Fallon Park Club, Riverview Gardens Club, Roosevelt High School, Hazelwood Southeast Middle School Club and the Teen Center of Excellence). We also operate the Mentor St. Louis and St. Louis Internship programs.
We provide all Club Members with services that will benefit them and our region for generations to come. In addition, we partner with many local organizations and are a community asset in five locations across St. Louis. Our kids continue to receive premium programming that addresses the challenges they face on a regular basis. With 83% of our kids eligible for free or reduced lunch, 75% headed by a single parent, and 26% below the federal poverty level – providing a safe place to learn and grow is essential.
The Boys & Girls Clubs of Greater St. Louis sees a future in which success is within the reach of every child in our region. Our vision can only be attained by the sustained commitment, generosity, and enthusiasm of our many local, regional and national partners. Thank you for helping us continue to reach out to those most in need of our services.
With our combined efforts – Great Futures Start Here!
Sincerely,

Flint W. Fowler, PhD.
President
Mark J. Bulanda
Emerson
Senior Vice President, Planning & Development
Mark E. Stallion
Board Chair
Nancy Wolfe
Ingredion Incorporated
SVP and Chief Human Resources Officer
Mike Andrew
Enterprise Holdings
Senior Vice President & General Counsel
David Aplington
Vice Chair
BJC Healthcare
Senior Vice President & General Counsel
Gregg J. Berdy, M.D., F.A.C.S.
Ophthalmology Associates
Partner
Lisa Bertain
Edward Jones
Deputy General Counsel
Mary M. Bonacorsi
Thompson Coburn LLP
Partner
Lorenzo M. Boyd
Stifel
Managing Director – Public Finance, Investment Banking
Mark C. Darrell
Spire Energy
Senior Vice President, General Counsel and Chief Compliance Officer
Jen Call
US Bancorp Community Development Corporation
Senior VP, Managing Director of Business Transformation
John Farmer
Charter Communications
Vice President of Litigation
Daniel S. Farrell
St. Louis Cardinals 
Senior Vice President, Sales and Marketing
Crystal Gale, PhD
Saint Louis Public Schools
Network Superintendent
Clive Grannum
Materion
President, Performance Alloys & Composites
Keith Grosz
Expense Recovery Group
Founder & Principal
Leah Reynolds Harris
PNC Financial Services Group
Senior Vice President, Healthcare Treasury Management
Norma Jackson
Thompson Coburn LLP
Chief Diversity & Attorney Development Officer
Sean Joe, PhD
Brown School – Washington University in St. Louis
Benjamin E. Youngdahl Professor of Social Development
Taliya King
Accenture
Managing Director
Robert Kirkland
Stanley Black & Decker
CFO, Global Tools & Storage – Retail Sales Division
Peter Lazaroff
Plancorp
Chief Investment Officer
Mark Levison
Lashly & Baer, P.C.
Attorney
Robert Minkler, Jr., CPA/CGMA
Anders CPA
Managing Partner
Jess Moore
Cigna
Vice President of Enterprise Strategy
Richard Nix, Jr.
The Butler's Pantry 
President
Chonda Nwamu
Ameren
Sr. Vice President, General Counsel and Secretary
Larry E. Parres
Immediate Past Chair
Lewis Rice
Partner/Member
Emily Pitts
Emily Pitts DEI Consulting
Founder and Principal
Nick Ragone
Ascension
Executive Vice President, Chief Marketing and Communications Officer
Adam W. Randle
Polsinelli
Shareholder/Practice Vice Chair
Matt Renner
National Real Estate Management Corp.
President
John Stupp III
Stupp Bros., Inc.
Director of the Office of Strategy Management
Nicole Tate
World Wide Technology
Area Vice President, Global Client Enablement
Kelvin R. Westbrook
KRW Advisors, LLC
President & CEO
T. William White
Commerce Bank
Sr. Vice President-Manager Commercial Banking
Susan Yates
RCS Construction Inc.
Part Owner
Donald L. Bryant
Bryant Group, Inc.
Chairman Emeritus
Thomas J. Kavanaugh
The Kavanaugh Law Firm
Attorney
Karen M. Luebbert, PhD
Retired
Keith Lueking
Centene
Vice President-Operations, Specialty Division
Donald M. Suggs
St. Louis American
Publisher and Executive Editor
Barbara Bartley Turkington
Barrett Upchurch
Barry Upchurch Realty, LLC
Broker/Owner