Best Buy Partners with Boys & Girls Clubs of Greater St. Louis to Open New Best Buy Teen Tech Center in St. Louis
Best Buy and Clubhouse Network  have chosen the BGCSTL Herbert Hoover Club as it newest Teen Tech Center location. Construction is currently underway to provide Club members, ages 12-18 an 1,100 square foot space that will provide a creative, safe, and free out-of-school learning environment where young people work with adult mentors to explore their own ideas, develop new skills, and build confidence in themselves through the use of technology. Gateway PGA Reach and Premium Retail are also partners on making this project a reality.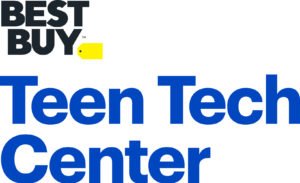 The Best Buy Teen Tech center will provide Club members free access to high-end technology, video, graphic and web design, music production, as well as college and career preparation. It's a place where kids who aspire to become a graphic designer, music producer or director, 3D animator, game developer or more can thrive!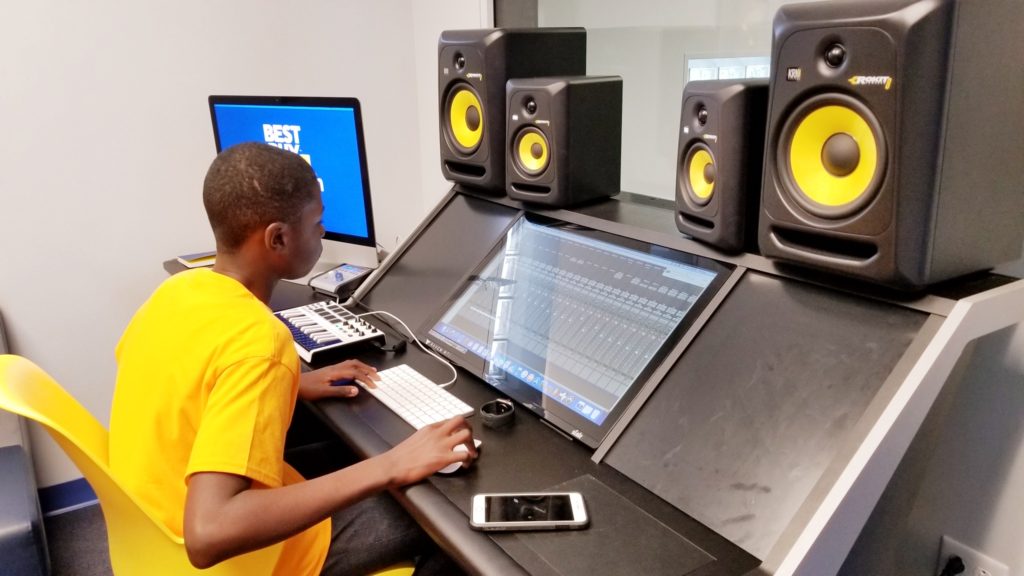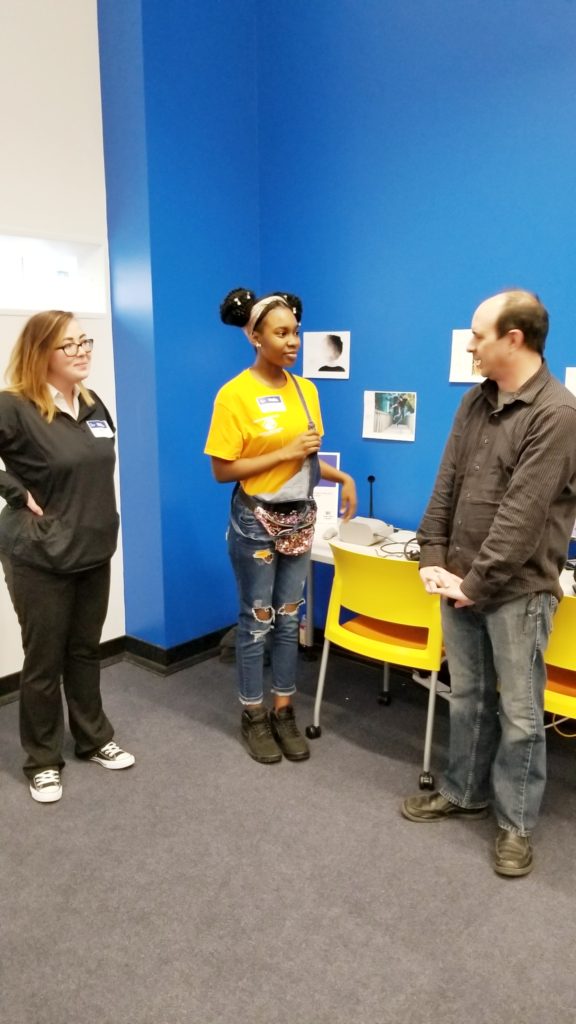 Best Buy Teen Tech Centers address the nation's opportunity gap by offering teens free, year-round, hands-on technology access and education in an after-school setting. Over the next decade, 77 percent (1.4 million) of all U.S. jobs will require tech skills, yet only 400,000 people will be trained for these jobs. With community-based job readiness resources on the decline, Best Buy is working with local non-profit partners to provide essential access to technology tools and training for low-income youth and families.
For more information, contact BGCSTL Teen Tech Manager, Armand Morris at 314-335-8115 or armand@bgcstl.org.
LEARNING MODEL
THE CLUBHOUSE LEARNING APPROACH is designed to empower youth from all backgrounds to become more capable, creative, and confident learners. This approach is grounded in research from the fields of education, developmental and social psychology, cognitive science, and youth development. It builds on research on the role of affect and motivation in the learning process, the importance of social context, and the interplay between individual and community development. It leverages new technologies to support new types of learning experiences and engage young people who have been alienated by traditional educational approaches.
Learning by Designing
People learn best when they are actively engaged in designing, creating, and inventing, not just passively receiving information.
Following Your Interests
When people care about what they are working on, they are willing to work longer and harder, and they learn more in the process.
Building A Community
When people collaborate with others of diverse ages, cultures, genders, and backgrounds, they gain new perspectives for understanding the world—and themselves.
Fostering Respect and Trust
In places where everyone's ideas and opinions are respected, people are more likely to take risks and experiment—and thus more likely to learn and innovate.
About Best Buy Teen Tech Centers
Best Buy Teen Tech Centers are a place where teens can develop critical skills through hands-on activities that explore their interests in programming, film-making, music production and design. Each center works to address the opportunity gap by giving youth access to tech education opportunities, relationships that help to build confidence, and a foundation for school and career success. A partnership with The Clubhouse Network connects members to a global community of over 100 clubhouses in 20 countries. By 2020, 60 Best Buy Teen Tech Centers across the U.S., Canada and Mexico will enable nearly 20,000 teens annually to experience technology through year-round, after-school programs.
Teen Tech Center hours: Mon-Thurs, 3-7:30 pm and Friday 3-6 pm. Special events once a month on Friday's from 6-9 pm.
.