Sports Program Information

Programs in Sports, Fitness and Recreation develop fitness, positive use of leisure time, skills for stress management, appreciation for the environment and social skills.
Boys & Girls Clubs of Greater St. Louis offers Team Sports such as Football, Basketball, Baseball, T‐Ball, Swimming and Soccer, Cheerleading, Swim Team, Track & Field, Drill Team. We also offer Golf, Swimming and Tennis instruction, Games Room, Intramural Sports, Contests and Tournaments and Fitness Center.
Team & Individual Sports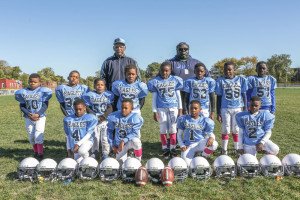 Ages Vary; Year Round
Youth can try‐out for sports teams like football, swimming, basketball, track and field, baseball
and more. Participate in regular practices and compete against other local youth teams.
Chess Club
For All Ages 6‐18; School year
Learn fundamentals of chess and play against other members to improve critical thinking skills and strategy.
Triple Play Games
For All Ages 6‐18; yearlong and on‐going
Triple Play Games coordinates Inter‐Club competitions for multiple team sports and teaches how to lead an active and healthy life.
Triple Play: Daily Challenges & Social Recreation
For All Ages 6‐18; yearlong and on‐going
This program boosts Club's physical activities by providing sports and fitness activities for all youth. Daily fitness challenges give youth at every age the chance to play longer and harder at a variety of games.
Cheerleading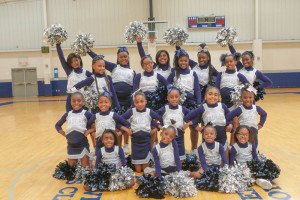 For All Ages 6‐18; Fall
Girls ages 6 to 18 learn choreographed cheers to excite the crowds at HHBGC football games.
Swim Team
Ages 6-18
Cost: Membership $25
Fee $0
Location: O'Fallon Park Boys and Girls Club
Registration Ongoing
Swim Lessons
Ages 6-18
Cost: Membership $25
Fee $0
Location: O'Fallon Park Boys and Girls Club
Registration Ongoing
Soccer
Ages 8-10
Cost: Membership $25
Fee $0
Location: O'Fallon Park Boys and Girls Club
Registration: Fall