Boys & Girls Clubs of Greater St. Louis Honors
Alumni, Board Members, Community Partners & Staff
at Annual Recognition Event
New Inductees into the Alumni Hall of Honor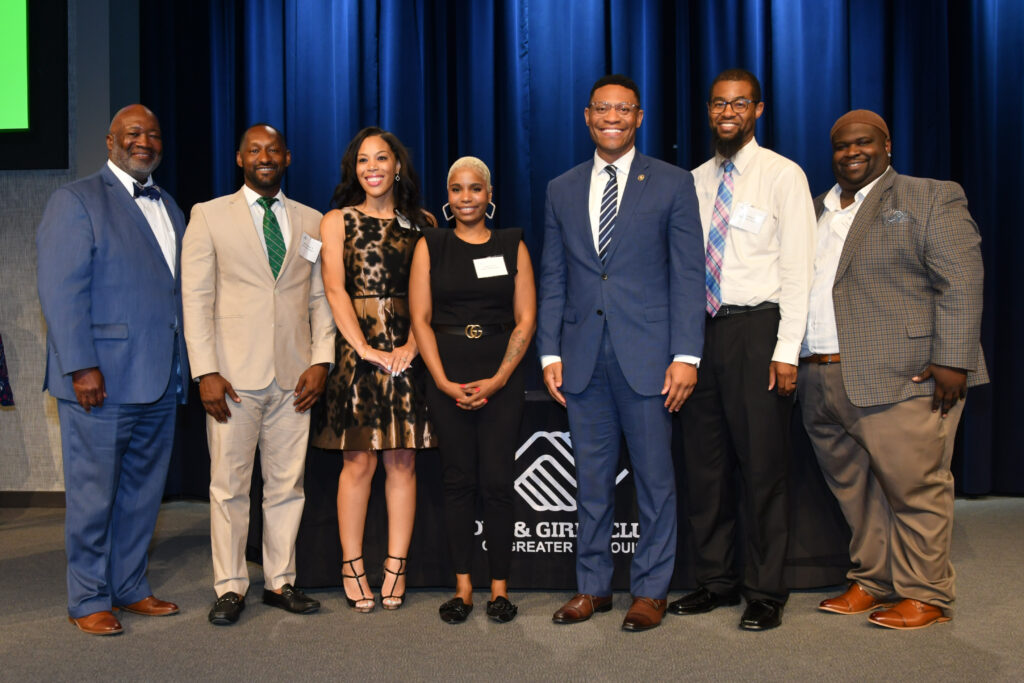 ST. LOUIS (June 14, 2023) – Boys & Girls Clubs of Greater St. Louis (BGCSTL) celebrated a big night for staff, former Club members, volunteers, and Board Members at the annual Recognition Ceremony at Edward Jones Headquarters. The annual event celebrates the dedicated work of BGCSTL staff, volunteers, Board Members, and former Club members. 
A short list of highlighted awards:
Richard H. Amberg Award: Jennifer Call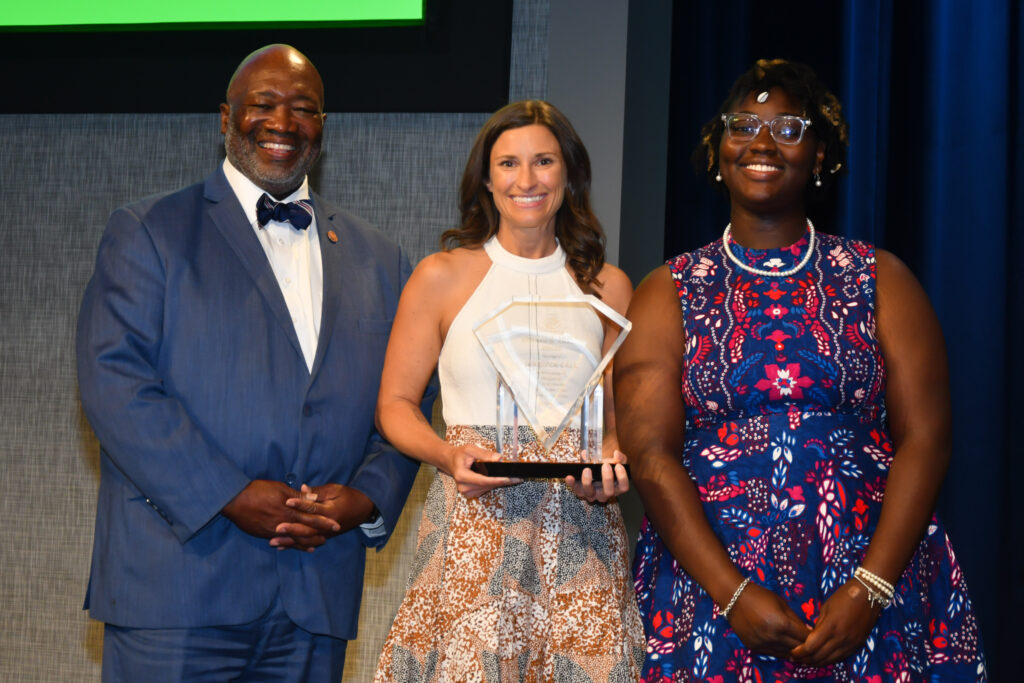 Cabinet of Life Trustees: Paul Miller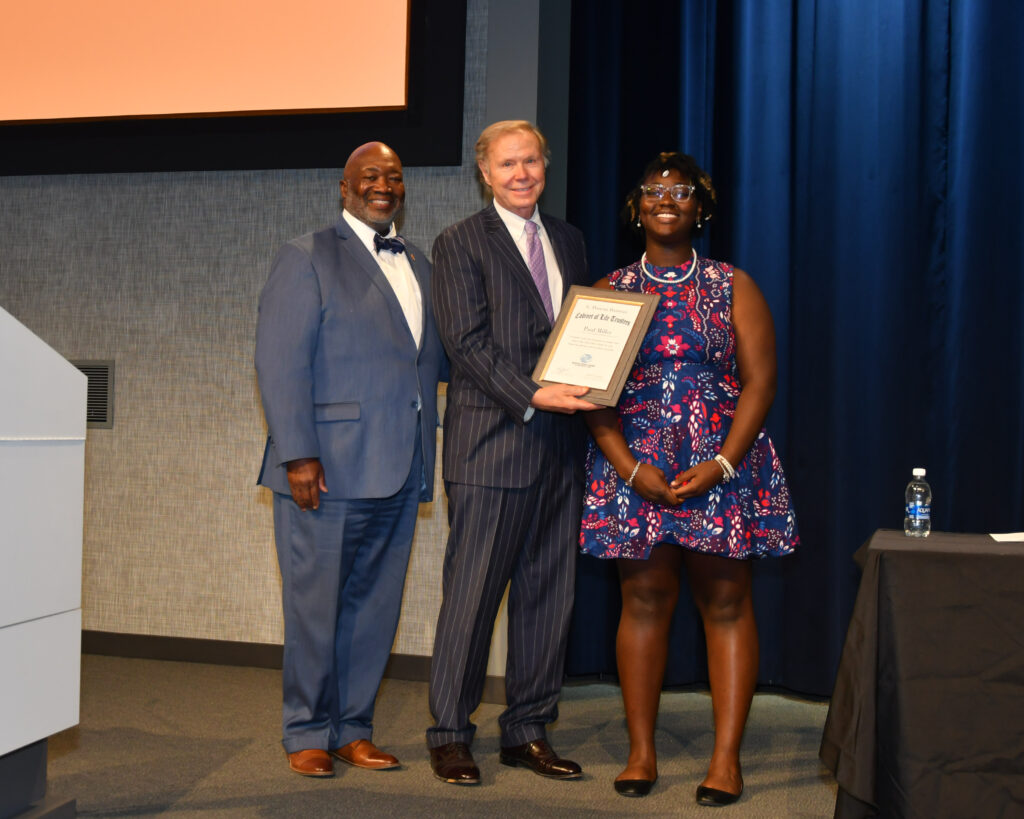 Carl Woods Volunteer of the Year: Michael Daugherty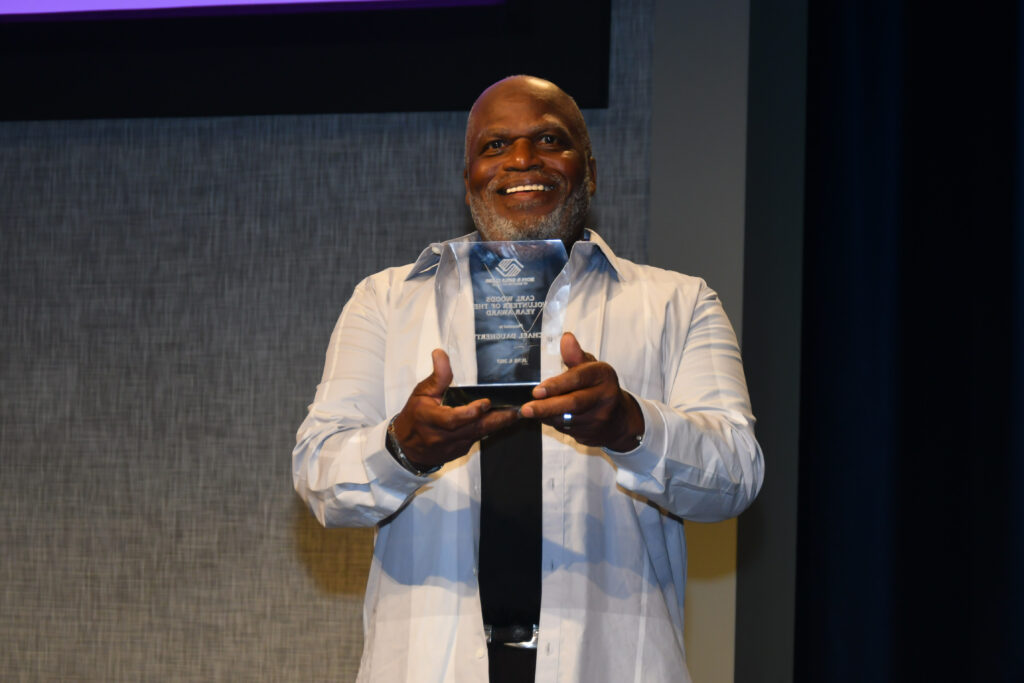 National Service to Youth (50 years of service): BGCSTL Mathews-Dickey
Club Director Tom Sullivan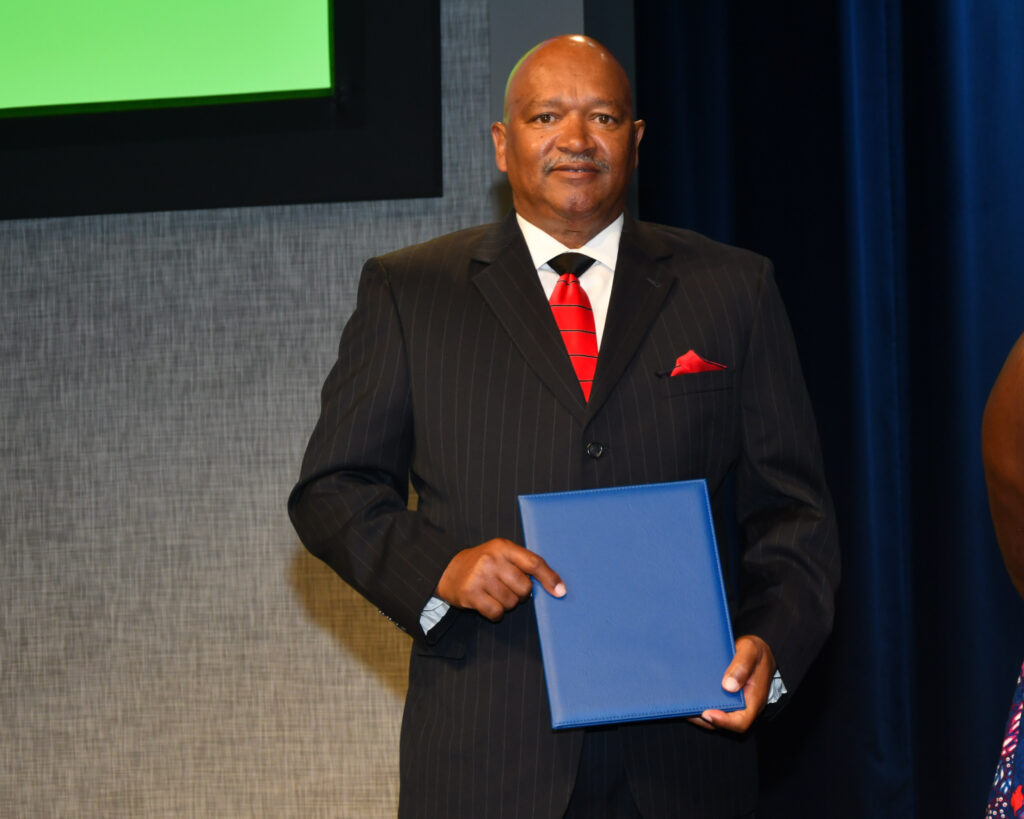 Several staff members received recognition for the National Service to Youth in five and ten-year increments.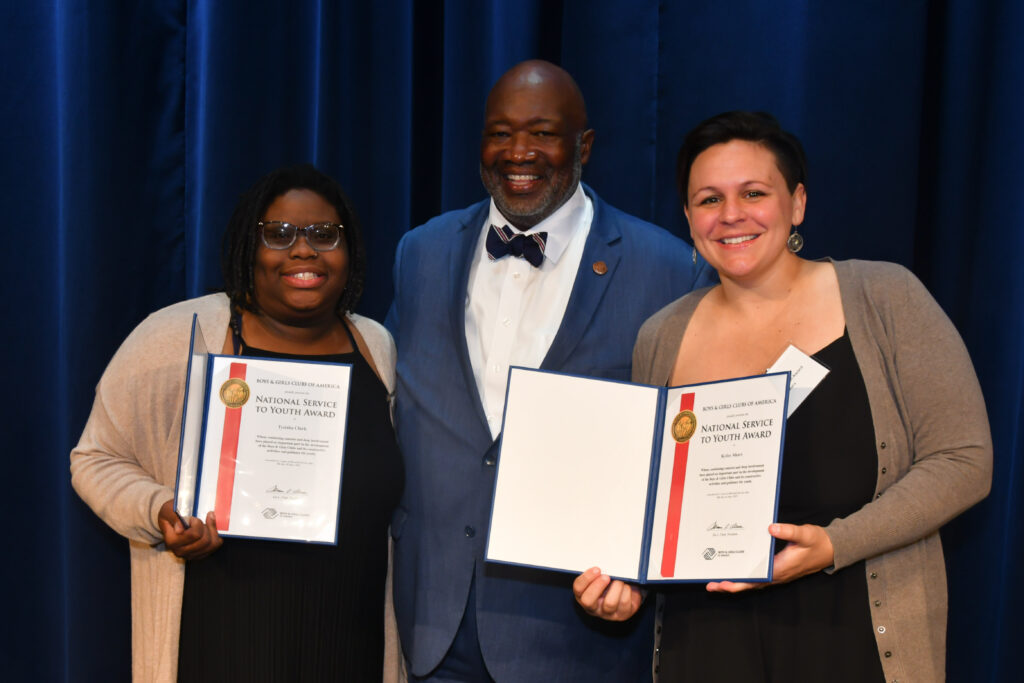 Here is a complete list of staff members who may not be pictured but received recognition:
Tyeisha Clark – 5 years
Nicole Harrell – 5 years
Everetia Perry – 10 years
Todd Herron – 5 years
Susan Lintvedt – 5 years
Gregory Davis – 15 years
Danielle Money – 5 years
Henry Johnson Jr. – 15 years
Chamaya Steward-Moore – 5 years
JaLisa Wines – 5 years
Charles Woods – 20 years
Jordan McDaniel – 5 years
LeAnthony Sain – 5 years
Kylee Short – 5 years
Service to Youth Award – Board and Life Trustees
Crystal Gale – 5 years Jerry Garbutt – 20 years
Leah Reynolds Harris – 5 years
Vern Remiger – 20 years
Chonda Nwamu – 5 years
Barbara Bartley-Turkington – 25 year
BGCSTL President Dr. Flint Fowler said, "All of our honorees tonight are dedicated to youth development, and the Alumni Hall of Honor is the shining example of the work we do to prepare members for Great Futures." Six former BGCSTL Club members received accolades for their career achievements, community involvement, and accomplishments with an induction into BGCSTL's Alumni Hall of Honor. Each inductee passionately attested to the Boys & Girls Clubs' positive impact on their development. The following former club members are now in the BGCSTL Hall of Honor.
Senator Brian Williams (D-MO) Senate District 14
Chloe R. Woods – Licensed Attorney, Air Force Veteran, and training facilitator
Calvin Phillips II – Software Development Manager at Oracle
Chelsey Selvey – Kiner – UPS Human Resource- GEO Services Specialist
Ja-Mes "Jay" Watson III – Civil Engineer (Construction)
Fe'Dale Waters – BGC Club Director/Pathologist
The Boys & Girls Clubs of Greater St. Louis is committed to doing whatever it takes to help kids, families, and communities close the opportunity gap, ensuring young people have access to experiences and opportunities that change their lives for the better.
About Boys & Girls Clubs of Greater St. Louis
The mission of the Boys & Girls Clubs of Greater St. Louis (BGCSTL) is to inspire and enable all young people, especially those who need us most, to realize their full potential as productive, responsible and caring citizens. BGCSTL provides after-school, teen, sports and summer programs to youth across the Bi-State Region while also providing a safe place for them to learn and grow. The Clubs serve youth across the region at twelve locations, including (Adams Park Club, Bentwood Townhomes Club, Boys & Girls Club of Bethalto, Boys & Girls Club of Lovejoy, Hazelwood Elementary School Club, Herbert Hoover Club, Mathews-Dickey Club, O'Fallon Park Club, Riverview Gardens Club, Hazelwood Southeast Middle School Club and the Teen Center of Excellence). We also operate Mentor St. Louis and the St. Louis Internship Program.
###