YOUTH OF THE YEAR WINNER ANNOUNCED AT BOYS & GIRLS CLUBS OF GREATER ST. LOUIS GREAT FUTURES GALA
 Ja'Niyah Banks-Ewing Wins Youth of the Year, $9,000 in Scholarships & A NEW CAR Nearly 250 guests and $450,000 raised for Club kids!
St. Louis, MO, November 9, 2020 – Boys & Girls Clubs of Greater St. Louis (BGCSTL) is proud to announce the 2021 Youth of the Year winner is Ja'Niyah Banks-Ewing! Being named Youth of the Year is the highest honor a Boys & Girls Club member can receive and a signature national youth recognition program that celebrates the recipient's contributions to their family, school, community, and their Boys & Girls Club. The winner was announced at the outdoor 70s themed, drive in tailgate style Great Futures Gala (reimagined), the largest fundraising event for the Boys & Girls Clubs of Greater St. Louis, which raised $450,000 for Club youth!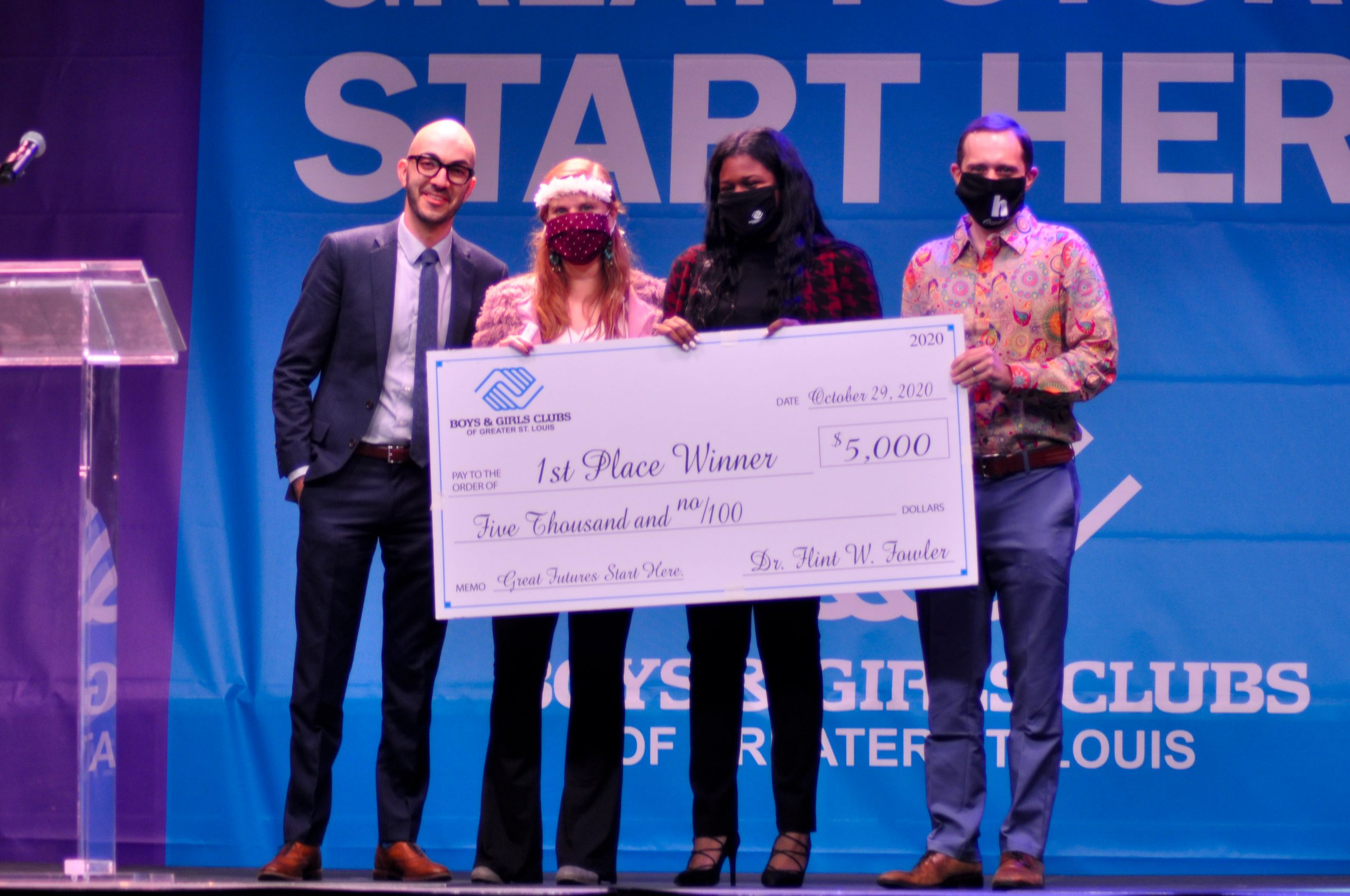 Photo caption: Check presentation of the Michael and Wanda DeHaven $5000 Scholarship to 2021 BGCSTL Youth of the Year Ja'Niyah Banks-Ewing by Abby & Travis Sarich and Joe Brown of Frank Leta Honda who presented Ja'Niyah with a new car
Ja'Niyah, age 17, is a senior at Clyde C. Miller Career Academy and has been a member of BGCSTL Herbert Hoover Club for ten years. In addition to winning the Youth of the Year title and honor to represent the Club as a Teen Ambassador, she received the Michael & Wanda DeHaven $5,000 Scholarship, the Missouri State University Youth of the Year renewable $4,000 scholarship, a celebratory dinner courtesy of the Saint Louis Club and a car provided by Frank Leta Honda! Ja'Niyah plans to attend college, become a Dietician and part time Volleyball Coach. She credits the supportive Club staff and multiple programs for shaping her into the young lady she has become, guiding her in the right direction and exposing her to opportunities she would not have had access to if she wasn't a Club member.
"The Youth of the Year program honors our nation's most awe-inspiring young people on their path to great futures and encourages all kids to lead, succeed and inspire. All of the honorees are shining examples and living proof that great futures start at the Boys & Girls Clubs. We are so proud of all of this year's participants who took the time to complete a challenging yet worthwhile process. All possess the ability and ambition to be successful, and should be recognized for their leadership, service, academic achievements and commitment to live a healthy lifestyle," said Dr. Flint Fowler, President, Boys & Girls Clubs of Greater St. Louis.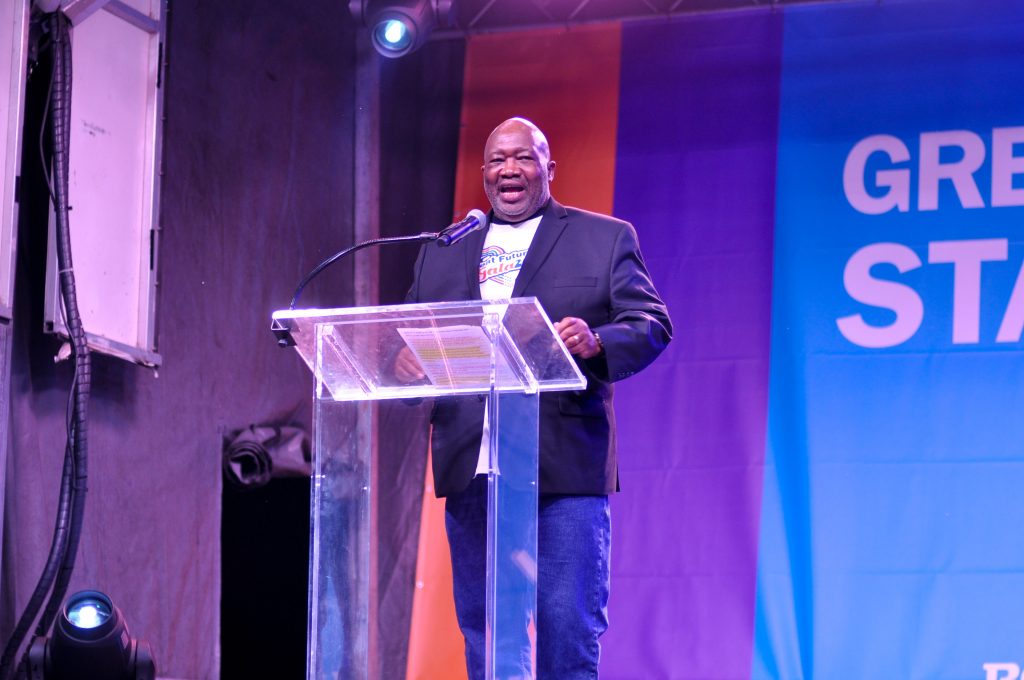 Emcee KSDK News Anchor, Rene Knott inspired the crowd, online and attending the event, to help fund the need for Club kids and helped us meet our goal of $100,000!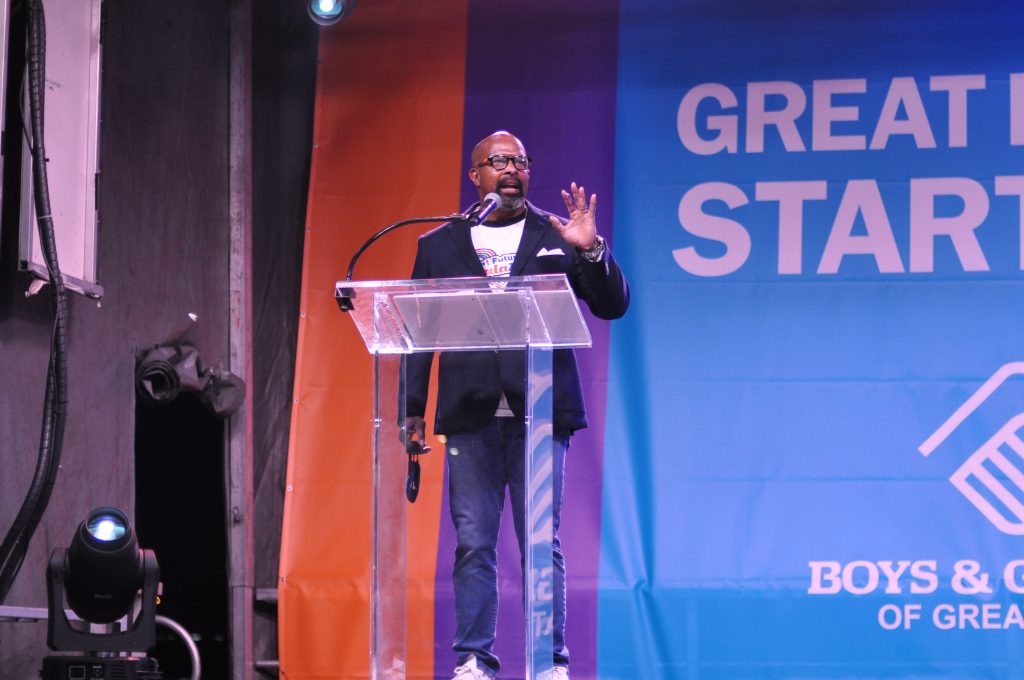 Another special moment in the evening was St. Louis based Kaldi's Coffee announcing the launch of a new Great Futures Blend coffee where a portion of the proceeds will support Club programs and services!! The artwork on each bag was created by Club member Gabby and, Club members also created the coffee jingle to promote the new coffee partnership! Click here to listen, and here to order your Great Futures Blend!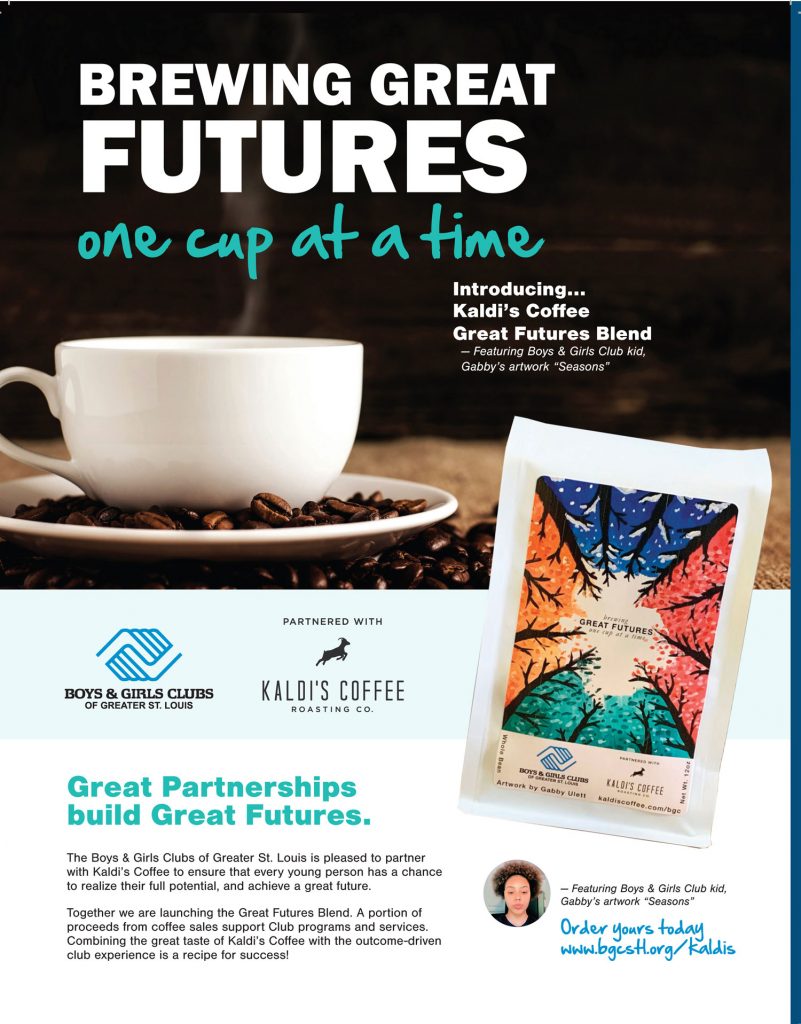 2nd Place winner receiving the $2,500 Emerson Scholarship is Teen Center of Excellence member, Diondre Fulton! Award presented by co-chairs Matt & Linda Renner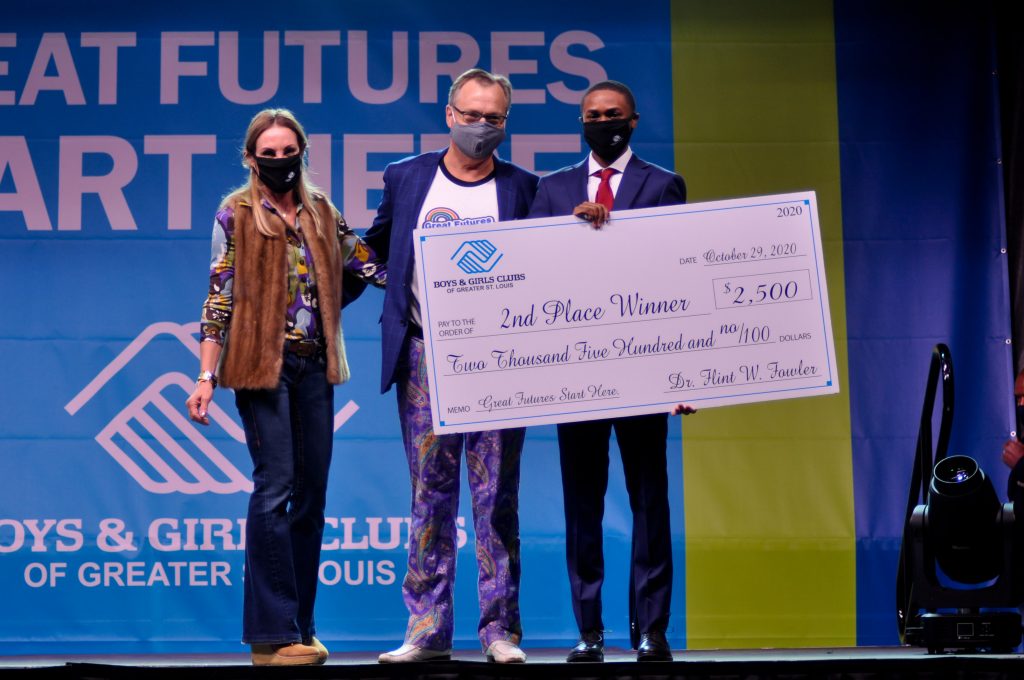 3rd Place winner receiving a $1,000 Scholarship is Adams Park Club member, Triniti Groves! Award presented by co-chairs Lorenzo & Sheila Boyd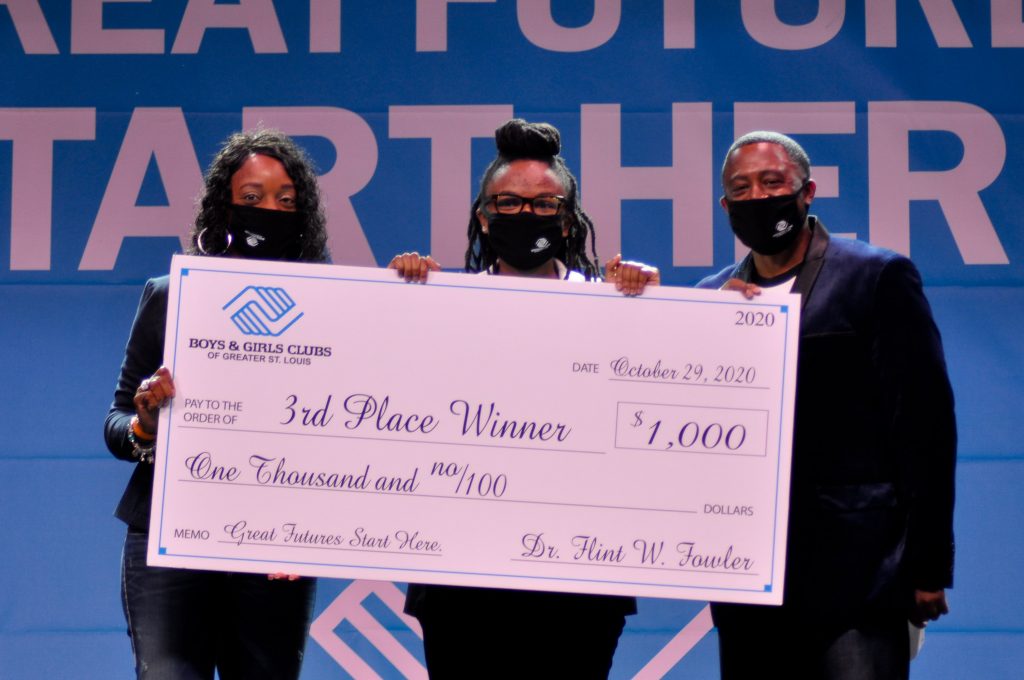 4th Place winner receiving a $500 Scholarship is Teen Center of Excellence member, Troy Staten! Award presented by Ricky & Elizabeth Nix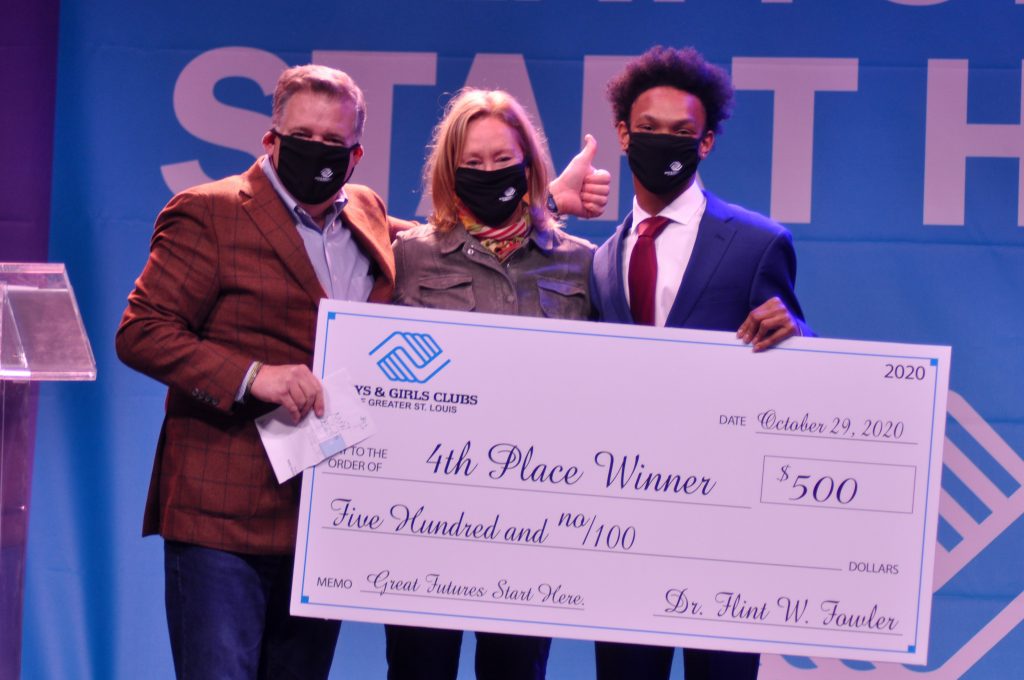 Special thanks to the Great Futures Gala committee including Co-chairs – Lorenzo & Sheila Boyd, Matt & Linda Renner and Brad & Michele Sowers. And, to the following sponsors for their support: Lead Sponsor, Emerson Foundation; Presenting Sponsors, Centene Charitable Foundation, Express Scripts, Stifel, Matt & Linda Renner and, Brad & Michele Sowers. For more information on how the Boys & Girls Clubs of Greater St. Louis is helping our community, visit www.bgcstl.org.
To view more photos from the event, click here. To hear the emotional Youth of the Year candidate speeches from the evening, follow the links below.