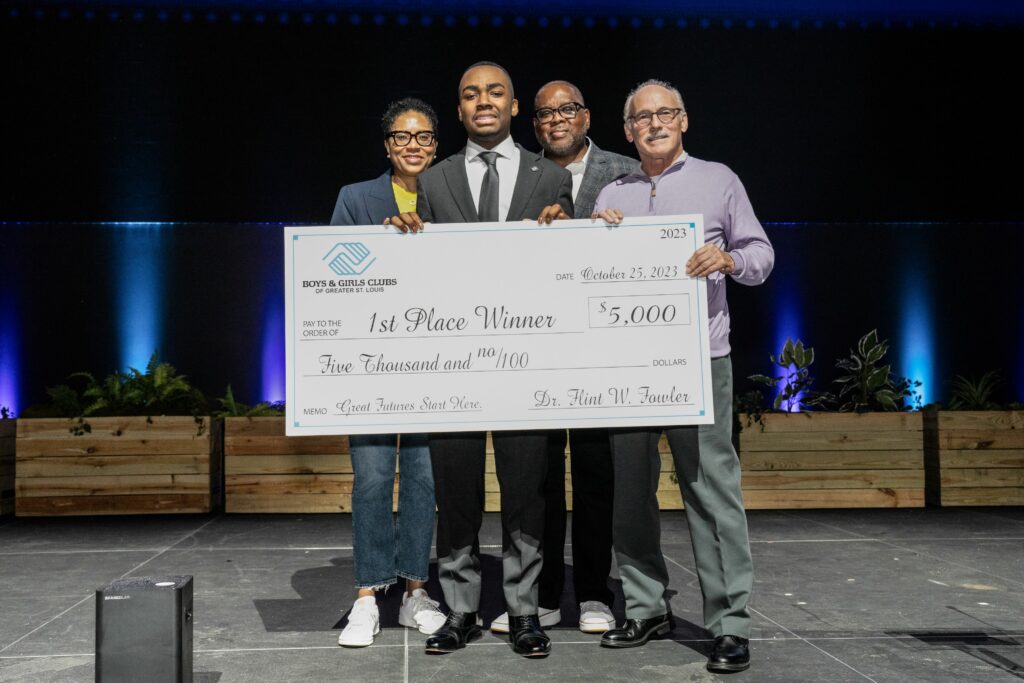 BOYS & GIRLS CLUBS OF GREATER ST. LOUIS NAMES YOUTH OF THE YEAR WINNER
The winner receives a $5000 scholarship and vehicle courtesy of Frank Leta Automotive
ST. LOUIS, MO – October 28, 2023 – Boys & Girls Clubs of Greater St. Louis (BGCSTL) proudly announces the 2023-24 Youth of the Year winner, 17-year-old Ismail Botchway. Ismail now holds the highest honor a Boys & Girls Club member can receive. The Youth of the Year is a national signature youth recognition program that celebrates the recipient's contributions to their family, school, community, and their Boys & Girls Club.
Ismail was named Youth of the Year at the Great Futures Gala on Wednesday, October 25, 2023, at 6 p.m. at the St. Louis Armory. The gala is the organization's largest fundraising event, raising over $660,000 last year. Ismail will represent the Club as a Teen Ambassador for the 2023-24 year. He receives a $5,000 scholarship and a car courtesy of Frank Leta Automotive.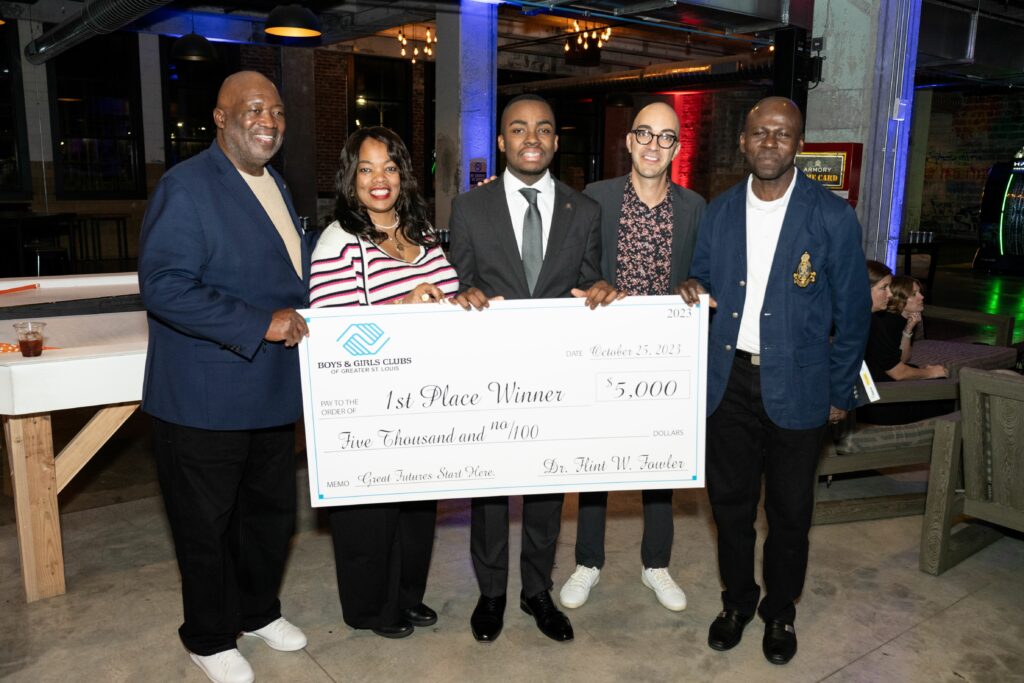 As a Teen Center of Excellence Club member and St. Louis Internship Program participant, Ismail displays a sense of leadership and compassion for his community, peers, and the Club. In April, he received the Dr. Flint Fowler and June McAllister Fowler award for his outstanding leadership and volunteerism at the Women's Leadership Table For Four event. He pays homage to being a second-generation member of BGC Mathews-Dickey.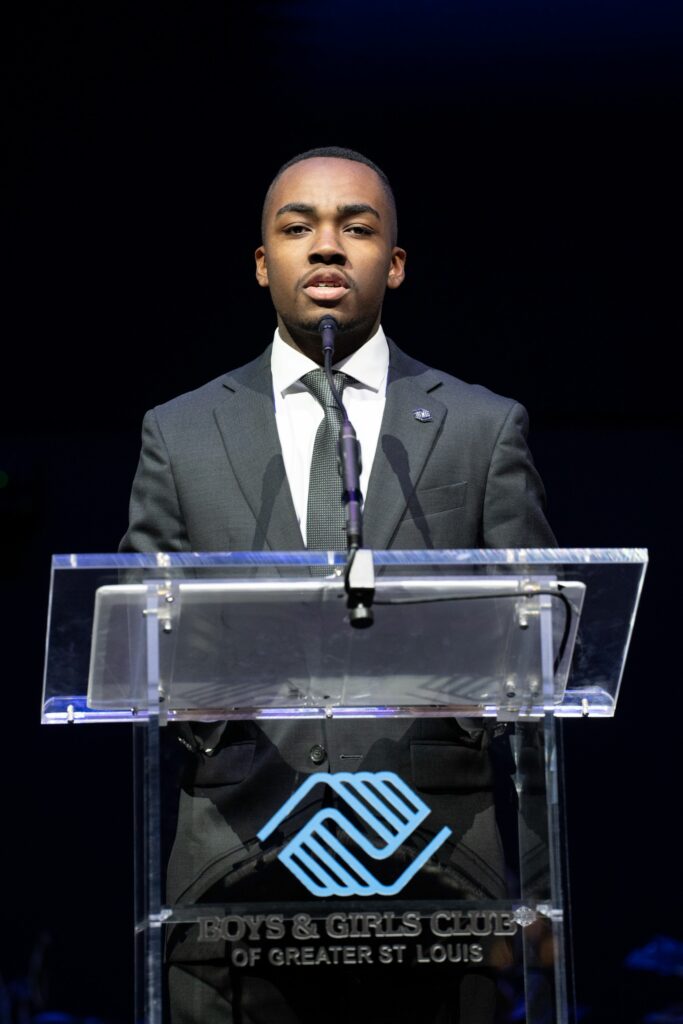 A senior at the Collegiate School of Medicine and Bioscience, Ismail was at school the day of the mass shooting that left a former student and teacher deceased. In his speech, Ismail discussed the traumatic impact of that day. He began his speech with, "Broken. Afraid." As it would happen, a few days before the shooting, he and 19 other students formed Community St. Louis, designed to promote diversity and inclusion at their schools. After the shooting, the mission changed, and Ismail transformed the organization, enabling it to provide direct mental health support to affected students. It dramatically helped students with coping skills and served as a place for mental health check-ins.
As you can see, Ismail is already on the path to his great future. He plans to give back to the community as a corporate and real estate lawyer. "The Boys and Girls Clubs is my safe space and has empowered me to become a servant leader and advocate in my community, said Ismail.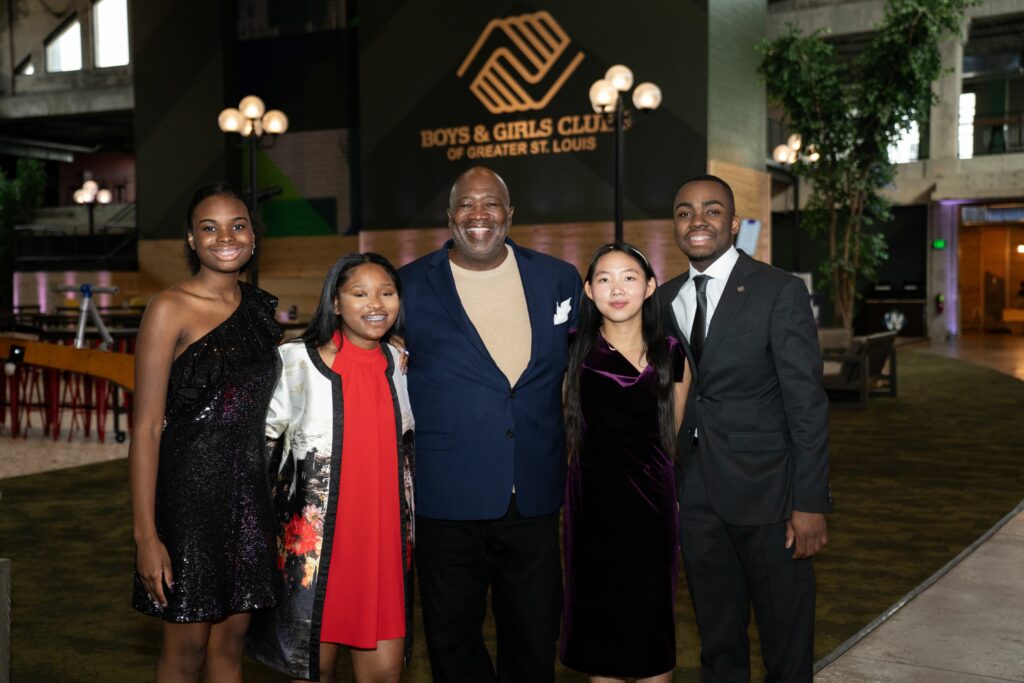 Four finalists competed for BGCSTL's top honor as Youth of the Year. "We are incredibly excited for Ismail and congratulate all the Youth of the Year candidates. The Youth of the Year program honors our nation's most awe-inspiring young people on their path to great futures and encourages all kids to lead, succeed, and inspire," said Boys & Girls Clubs of Greater St. Louis President Dr. Flint Fowler.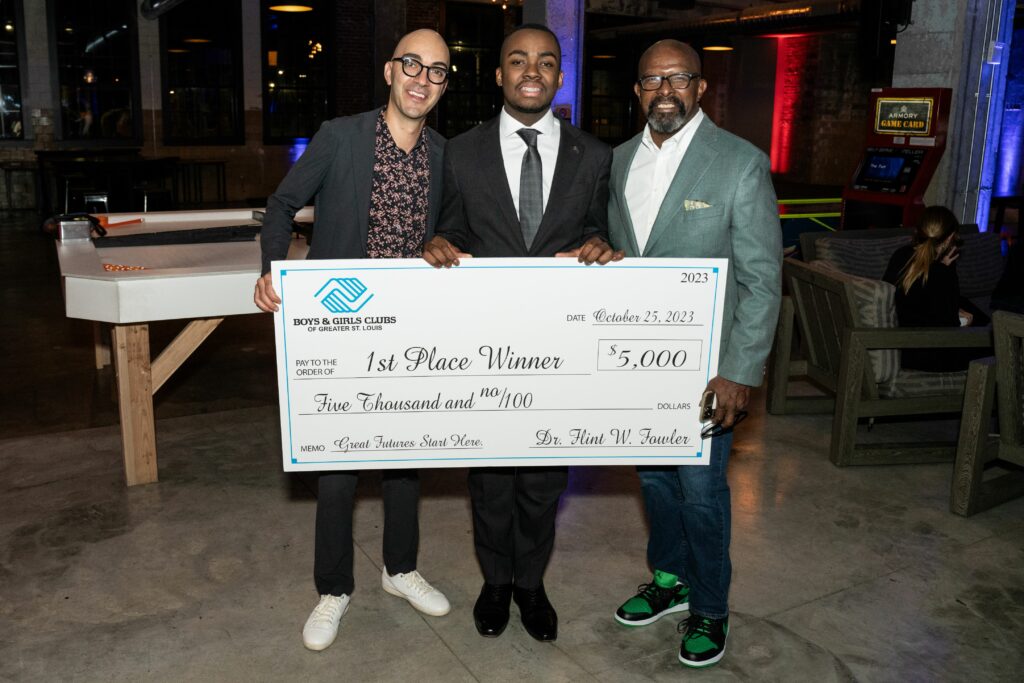 Great Futures Gala Emcee KSDK Rene Knott was a crowd favorite as usual! He kept the crowd and the program moving and exciting! The gala committee included event co-chairs Michele & Brad Sowers and Linda & Matt Renner. We also thank the following sponsors for their support: Great Futures Sponsors: Anders, EY, Evernorth, Purina, Stifel, and US Bank.