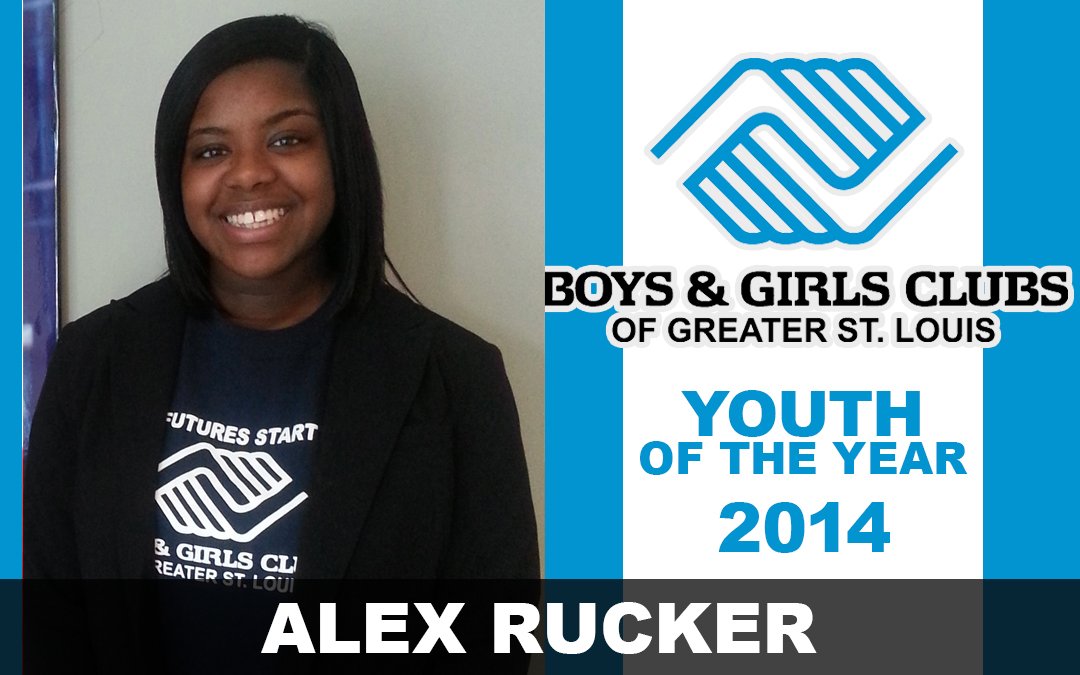 This prestigious award is our organization's highest local honor, rewarding leadership, service and academic standing. Alexandrea "Alex" Rucker was a Senior at Lindbergh High School when she achieved this honor and had a 3.68 grade point average. She has been a member of the Boys & Girls Clubs of Greater St. Louis – Herbert Hoover Club since the age of 11. She started at the Club during summer camp after moving into the neighborhood. Alex served as a member of the Junior Staff Program and worked with the younger members in the Education department. Alex is currently attending SIU Carbondale where she is pursuing a degree in Social Work.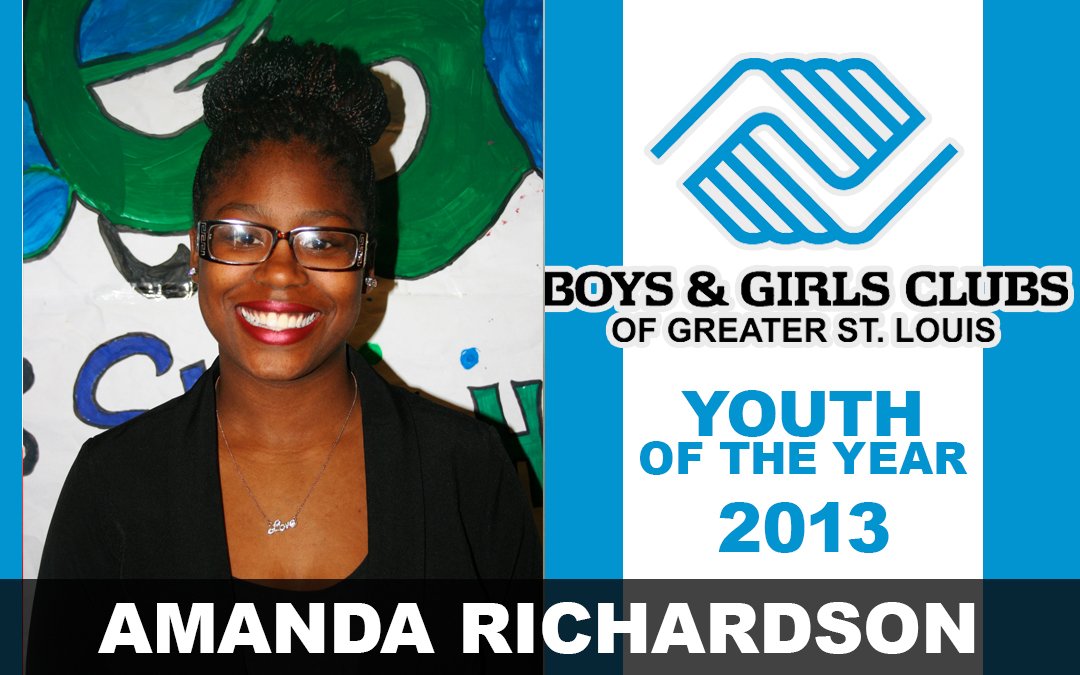 Amanda Richardson has been a member of Boys & Girls Clubs of Greater St. Louis – Herbert Hoover Club for 3 years. A senior at Beaumont Career and Technical Educational High School, her first semester grades put her on Platinum Honor Roll with a GPA of 3.6. Amanda's favorite class is writing, which is taught by Mrs. Tillman who inspires her students to write from their own personal experiences. Amanda enjoys writing because it gives her the opportunity to express her feelings and thoughts. She is currently enrolled in a culinary class that is preparing her to reach her goal of becoming a "Top Chef." Currently, Amanda is interning at Lester's – a popular St. Louis restaurant. Amanda is very passionate about learning to cook healthy meals and intends to add that skill to her resume.  In the fall of 2013 Amanda will attend Dillard University in Louisiana, where she will study and earn a dual degree in Social Work and Culinary Art.
At the Club, Amanda serves as treasurer of the Keystone Club and is responsible for the tracking of daily earnings and expenses from the Keystone Concession Stand.  Amanda takes this responsibility very seriously because she knows that her peers and staff are placing great trust in her.  She is currently working with fellow Keystone members to raise money for traveling expenses to Atlanta for the 2013 National Keystone Conference. Amanda has participated in SMART Girls activities since joining the Club because she felt it was a wonderful opportunity for her to share her story with her peers and give them healthy advice. Amanda wants her peers in SMART Girls to be positive leaders and role models for younger female members of the organization. "The Herbert Hoover Club is a place I call home," explains Amanda.  "It is a place to get away from all the harmful things that surround me in my community.  Any day I'm not at the Club I know that I can potentially face gun violence, drug deals, robberies, and even death."   Consequently, Amanda considers the Club her home away from home.
When asked to describe how the Youth of the Year program has helped her Amanda said, "This process has been just like what I believe the Boys & Girls Club wants to do for us. I've been encouraged by staff and even my peers.  They all have really inspired me and I now I believe in myself, I believe I will be successful."
Watch her story: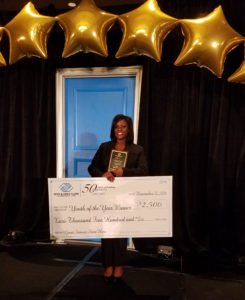 EXCEPTIONAL ST. LOUIS TEEN WINS
YOUTH OF THE YEAR HONOR FOR BOYS & GIRLS CLUBS OF GREATER ST. LOUIS
JaLisa Wines Wins Youth of the Year
St. Louis, MO, November 14, 2016 – Boys & Girls Clubs of Greater St. Louis (BGCSTL) is proud to announce the 2017 Youth of the Year winner JaLisa Wines! Being named Youth of the Year is the highest honor a Boys & Girls Club member can receive. A premier youth recognition program, it recognizes outstanding contributions to a member's family, school, community and Boys & Girls Club.
As the new Youth of the Year and ambassador for Boys & Girls Clubs of Greater St. Louis, this 17 year old Herbert Hoover Club member is a true example of an extraordinary young woman for her leadership, service, academic excellence and dedication to live a healthy lifestyle. Now that she's won the honor, JaLisa says, "I want to motivate youth to achieve their goals by implementing programs that will positively change society." She is a senior at Confluence Preparatory Academy and plans to attend Truman State University to become an Accountant.
JaLisa was selected from a group of eleven finalists who shared their story of perseverance and dedication to their family, Club and community before a panel of judges who chose the winner. In addition to being crowned the title at BGCSTL's Great Futures Gala, she also received a $2500 scholarship.
"The Youth of the Year honorees are shining examples and living proof that great futures start at Boys & Girls Clubs. We are so proud of all of our Youth of the Year participants who took the time to complete this challenging and worthwhile process. All possess the ability and ambition to be successful leaders," said Dr. Flint Fowler, President, Boys & Girls Clubs of Greater St. Louis.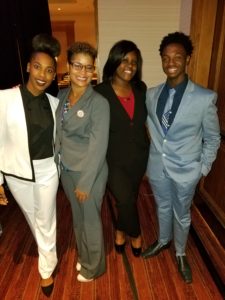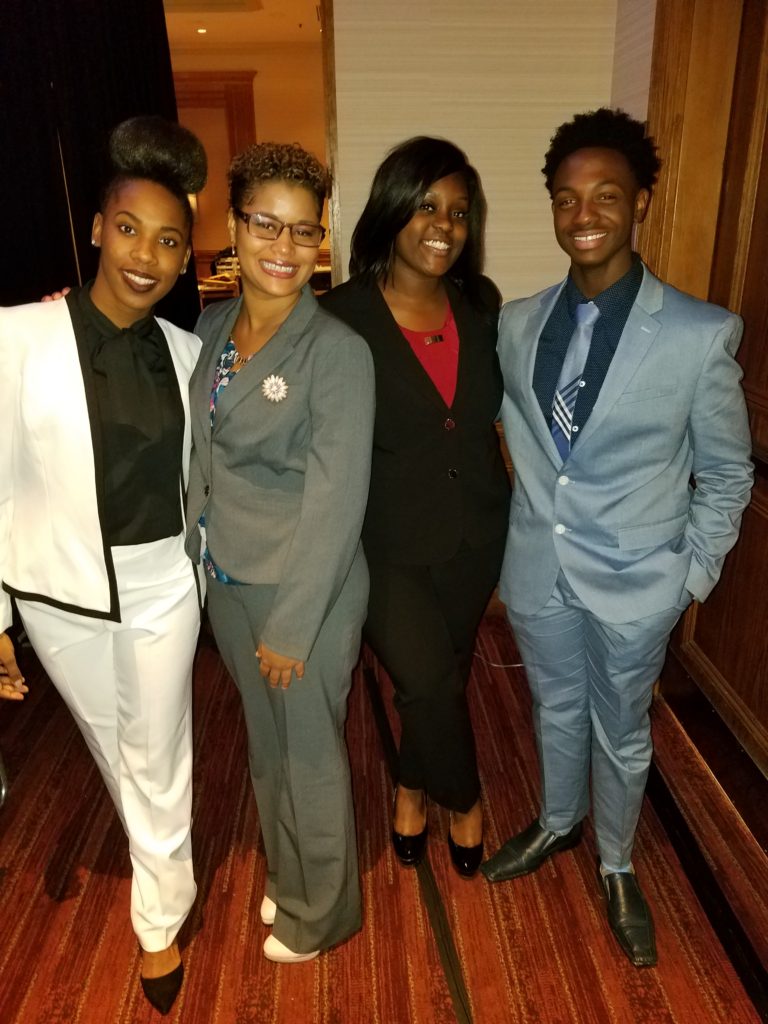 Congratulations to all of the Youth of the Year top finishers listed below:
2nd Place Winner – Michael Monique Mayo; 3rd Place Winner – Aaryn Gardner; 4th Place Winner – Kayvion Calvert.
Group photo of the eleven finalists (left to right):
JaLisa Wines, Andrew Hudson, Nicole Hughes, Ezekiel Jones, Danielle Kain, Kayvion Calvert, Daija Glover, Aaryn Gardner, Shaila Jones, Jennifer Sandford and Michael Monique Mayo

For more information on how the Boys & Girls Clubs of Greater St. Louis is helping our community, visit www.bgcstl.org.
About the Boys & Girls Club of Greater St. Louis
The mission of the Boys & Girls Clubs of Greater St. Louis (BGCSTL) is to inspire and enable youth ages 6 to 18 to realize their full potential as productive, responsible and caring citizens. For nearly 50 years, BGCSTL has been providing after-school, teen, sports and summer programs to youth in the St. Louis area while also providing a safe place for them to learn and grow. The Clubs now serve St. Louis youth at seven locations (Adams Park Club, Ferguson Middle School Club, Grannemann Elementary School Club, Herbert Hoover Club, O'Fallon Park Club, Hazelwood Southeast Middle School Club and Riverview Gardens Club) and within several other schools (including Normandy High School and Roosevelt High School) and through our Mentor St. Louis Program. We are also a proud member of the United Way of Greater St. Louis.
###