Boys & Girls Clubs of Bethalto
Our History
In 1968 the Boys Club began with 25 members. We had caring adults who saw a need and took action to create a positive place for kids. Their goal was to keep kids off the streets and their main programming revolved around sports and recreation. A core group of volunteers ran the Club for 4 years. In 1972 they secured funding, hired an executive director and met requirements for Boys & Girls Clubs of America.
Some years later the Board of Directors saw a need to serve girls and in 1989 became the Boys & Girls Club of Bethalto. In 2016 they saw a need in Brooklyn and opened a site in the Lovejoy School to serve those students with after school and summer programming.
Today the Club serves youth from Bethalto & 15 surrounding communities. We still have caring adults that volunteer their time to serve as board members and program volunteers.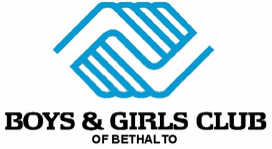 324 E. Central St.
Bethalto, IL 62010
Phone 618-377-6030
registration.bgcb@bgcstl.org
Boys & Girls Club of Lovejoy
800 Madison Avenue
Lovejoy, IL 62059 Phone 618-377-6030
registration.bgcb@bgcstl.org

UPCOMING EVENTS
Bethalto Dinner Auction
Saturday, November 5, 2022
Julia's Banquet Center
More coming soon.
About Our Club
Mission Statement: To enable all young people, especially those who need us most, to reach their full potential as productive, caring, responsible citizens.
Boys & Girls Clubs offer after-school programs to help children improve academic performance, promote positive behavior and increase school attendance. We also help develop high expectations for a greater future. During the summer we offer a safe, caring place for members to go.
Our staff is dedicated to teaching the importance of character in daily life. They are caring adults who strive to direct children to choose right from wrong. They instill a sense of belonging and promote feelings of competence. They give children the chance to make positive choices.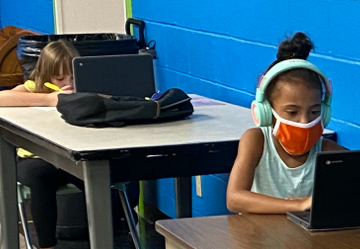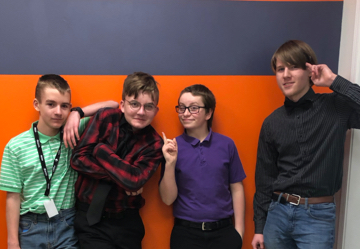 About Our Sites & Programs
We have two locations: Bethalto and Lovejoy School in Brooklyn, where we offer time tested and nationally recognized programs and activities in the areas of:
Academic Success & Career Development
Good Character & Citizenship
Healthy Lifestyles
The Arts, Sports, Fitness and Recreation
Volunteers
Business is booming as we see an increased need for after school programs and a safe, affordable place for kids to go. Our future is bright because our biggest asset remains the same, caring adults who care about our kids.
Our average daily attendance in a normal summer is over 200 youth and last school year we averaged over 240 each day.
Volunteers play a major role in our organization, supporting the paid staff in many ways. They serve as coaches, mentors, program aids, and sharing their talents through art and cooking classes. Many Alumni continue to give back through volunteering. All volunteers are screened and background checked.
Fundraising
Help Kids Dinner Auction This annual dinner auction is always a fun, themed event. It includes something for everyone with silent and live auctions, a designer purse raffle, bourbon/wine pull, lots of socializing, and a great program featuring our Youth of the Year.
Help Kids Golf Tournament – June 11, 2022 Click here for more information.
Wreath & Grave Blanket Sales Orders for fresh wreaths, grave blankets and garland are taken in October for November pick up. A wonderful way to support the Club and decorate for the holidays.
Support the Club year round by using Amazon Smile to place your Amazon orders.
Individual Donors welcome year round.
News!
BGC Bethalto Dinner Auction Recap
Boys & Girls Club of Bethalto held its 25th annual Help Kids Dinner Auction in November at Julia's Banquet Center in East Alton. This is the organization's largest fundraising event that supports the mission and provides much-needed programming year-round for members.
The Disco Fever themed event was a huge success with over 150 attendees and raising $41,000! Highlights of the evening included the ever-popular dessert auction, designer purse raffle, treasure chest auction and traditional silent and live auctions with great gifts and experiences from a room makeover to Cardinal Green Seats.
Special thanks to the Boys & Girls Club of Bethalto Community Board, Beverage Sponsor: First Mid Bank & Trust, Food Sponsor: Laux Brick House, Treasure Chest Sponsor: Anderson Healthcare, Purse Raffle Sponsor: Galanti & Patti Law Office, P.C., Dessert Raffle Sponsor: Geno's 140 Club and Major Ad Sponsor: Edward Jones- Ken Harmon.
Recognition Event
Boys & Girls Club of Bethalto honored board members, community partners and staff at their recent Recognition Event for their commitment to the Boys & Girls Clubs as well as the kids and teens that we serve.
National Service to Youth Awardees: Given to staff and board members who have rendered long and devoted service to the Boys & Girls Club Movement.
Kim Haywood
Ruth Daniels
Cassandra Johnson
Vanessa Reynolds
Candice Borders
Charlotte Thomas-Reed
Carlos Stanford
Kathy Wilson
COMMUNITY BOARD Honorees:
Chris Bartels
Cathy Favre
Susan Yates
Martha Schultz
Alan Winslow
Jeff Mull
BLUE DOOR Awardees: The Blue Door Awards are our way of recognizing community members who have gone above and beyond in their support of our Club and its mission.
DeDe Leary
Andrew Augustine
Bob Lowrance