Our History
A Legacy of Transforming Lives
Mathews-Dickey Boys' & Girls' Club was founded under a shade tree in St. Louis' Handy Park by two neighborhood baseball coaches, the late Martin Luther Mathews and the late Hubert "Dickey" Ballentine, in 1960.  Since then the Club has instilled the values of respect, restraint and responsibility within more than 1 million young people, ages 5 to 18.
A former semi-pro baseball player, Mr. Mathews recognized the role that athletics can play in helping young people learn important life values: responsibility, respect, restraint and teamwork. Together with Mr. Dickey, he began coaching Little League baseball teams in St. Louis' The Ville neighborhood. His early teams were underfunded, with limited equipment, no uniforms and a single good bat and ball. But Mr. Mathews convinced his players that hard work and self-esteem could overcome those obstacles, and within a few years, his team won the Tri-State Championship.
With their success on the field, more kids wanted to join, so the two coaches formed the Mathews-Dickey Boys' Club, reaching out to local businessmen and professional athletes for support. New programs and more teams followed, and within five years, the club was serving more than 2,000 youth of all ages.
In 1970, the Club acquired its first building, thanks to a generous donation of a used facility from Russell Sporting Goods. Twelve years later, a community-wide campaign, led by CEOs at Emerson and Anheuser-Busch, led to the club's current 50,000-square-foot facility on North Kingshighway.
In 2001, the club changed its name to Mathews-Dickey Boys' and Girls' Club.
Today, Mathews-Dickey Club continues to emphasize scholar-athletics, serving thousands of boys and girls each year. While athletics and recreation remain the foundation of our Club, we also offer programs in education, arts, healthy living, workforce development, cultural enrichment, and leadership development.

About Our Club
Since 1960, Mathews-Dickey Boys' & Girls' Club has been an anchor of the community, a place where boys and girls, young men and women have developed their talents, learned respect, restraint and responsibility, and benefited from our wide range of programs and support services. We are a membership organization, serving thousands of young people each year.
We have always made it our business to meet the needs of our community as a sports and recreation facility, while also providing education supports, workforce development and cultural enrichment to those who need it most.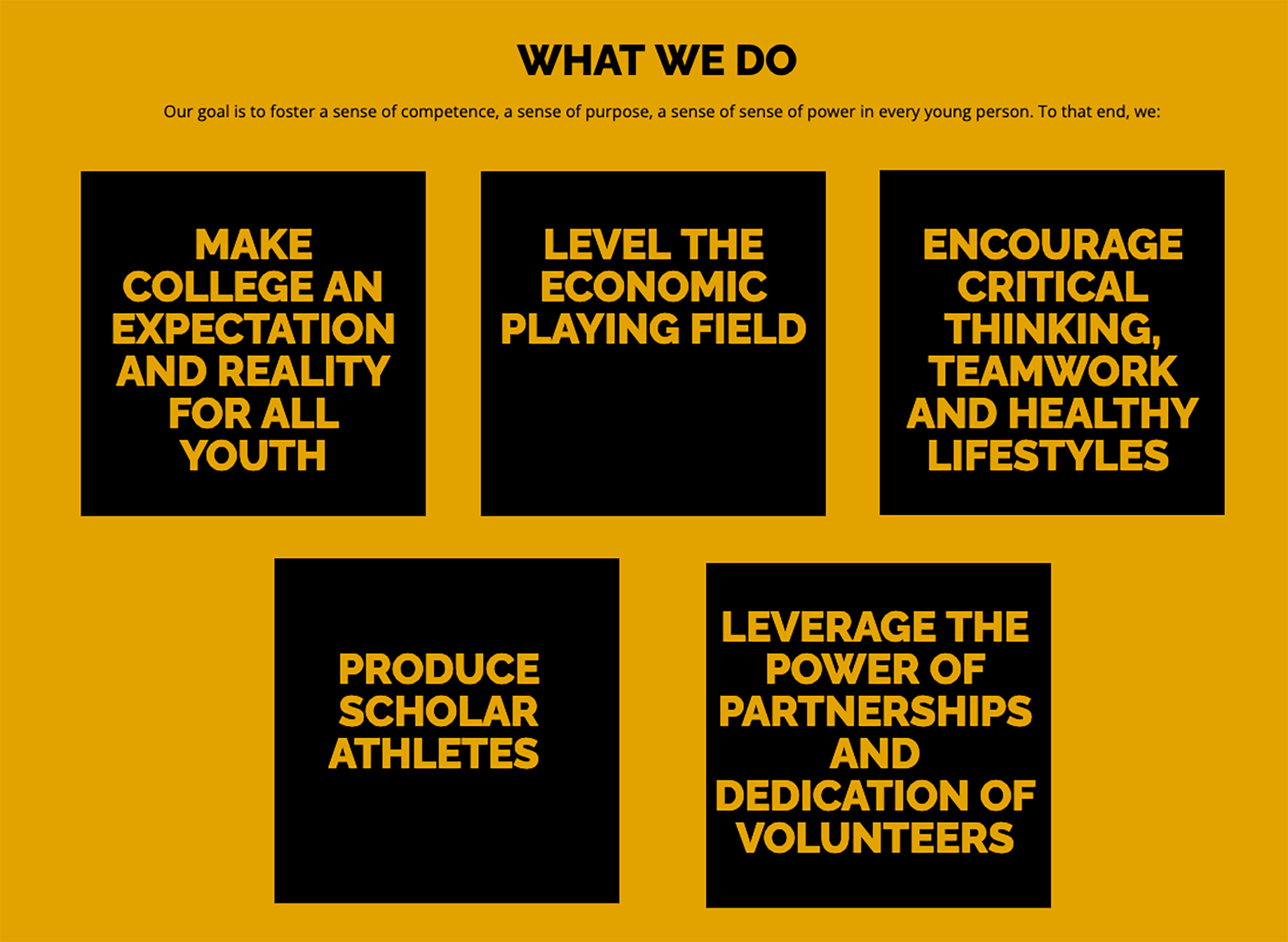 What We Believe
Every young person has the potential to be great.
Organized sports and related activities teach important life skills:
leadership, responsibility and teamwork.
High academic expectations yield high student achievement and productivity.
College, career and technical exposure is a must in the 21st Century.
Connecting students with like-minded adult role models
increases their probability of success and personal aspirations.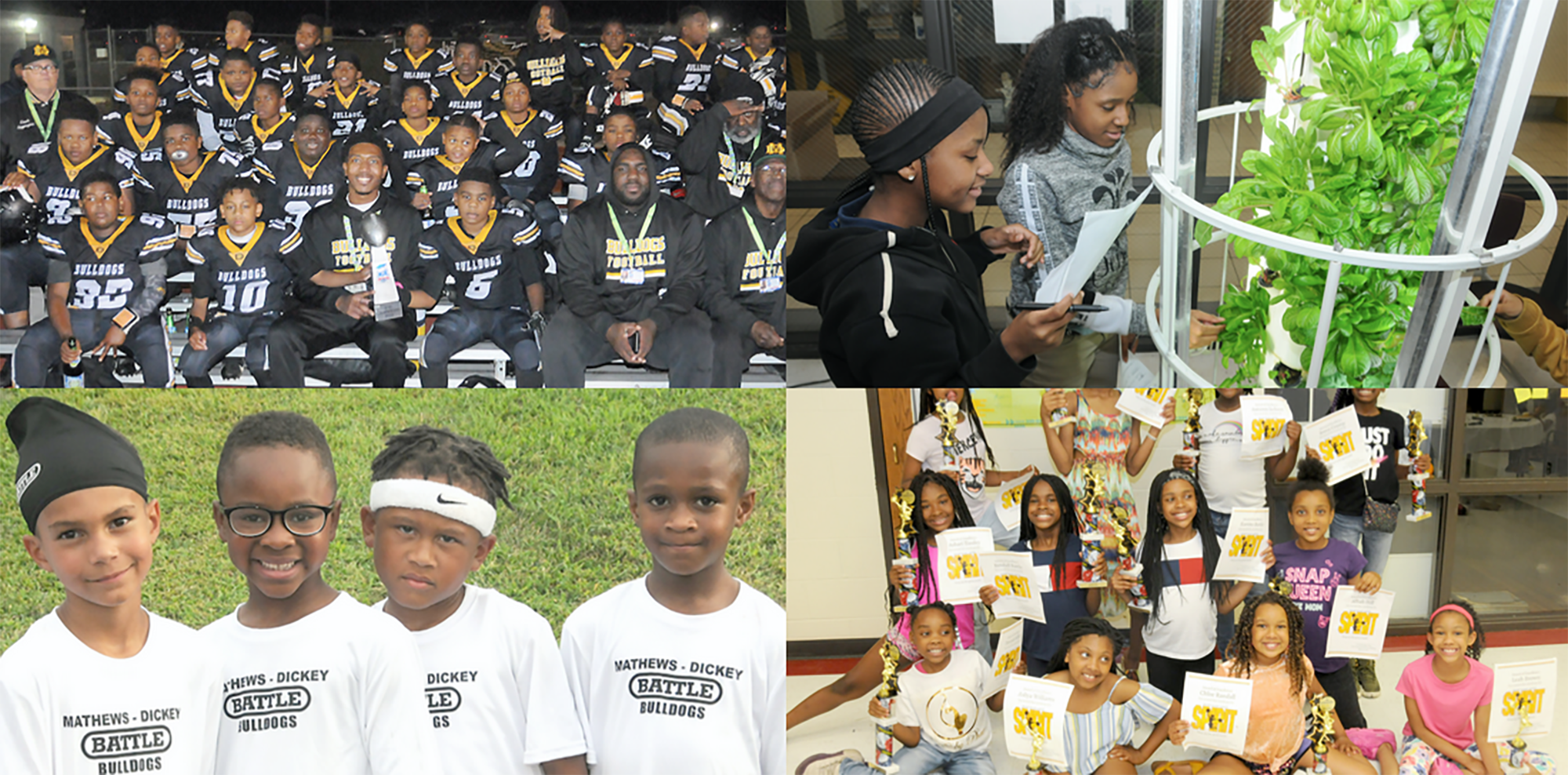 We work to achieve these goals in three ways:
We offer fun and engaging activities that promote healthy lifestyles, cultivate creative expression, support academic enrichment, foster leadership skills, and prepare students for successful transitions to college and career.
We connect youth to caring, adult role models who invest in their personal development and maintain high expectations for their performance in the classroom, the athletic arena and the community.
We foster a strong sense of belonging to a family-like community of peers who share our values: respect, restraint and responsibility.
Are you a Mathews-Dickey Alumni?
Mathews-Dickey is reaching out to former members, participants, volunteers, parents and staff of our organization to share their memories  with the organization they know and love. As part of the organization's anniversary celebration every spring, outstanding alumni are recognized who have demonstrated excellence in one or more of the following areas: education, role modeling, employment, community involvement, volunteerism and financial contribution.
To register as an alumni or update your contact information contact Ty Howard at 314-382-5952 or Tylinisha@bgcstl.org.