Annual Casino Night hosted by the Friends of the Club!
Saturday, April 28, 2018 (Early bird ticket price $40) *No Jeans
The Vault at Southside Tower
3611 South Grand Blvd.
St. Louis, MO 63118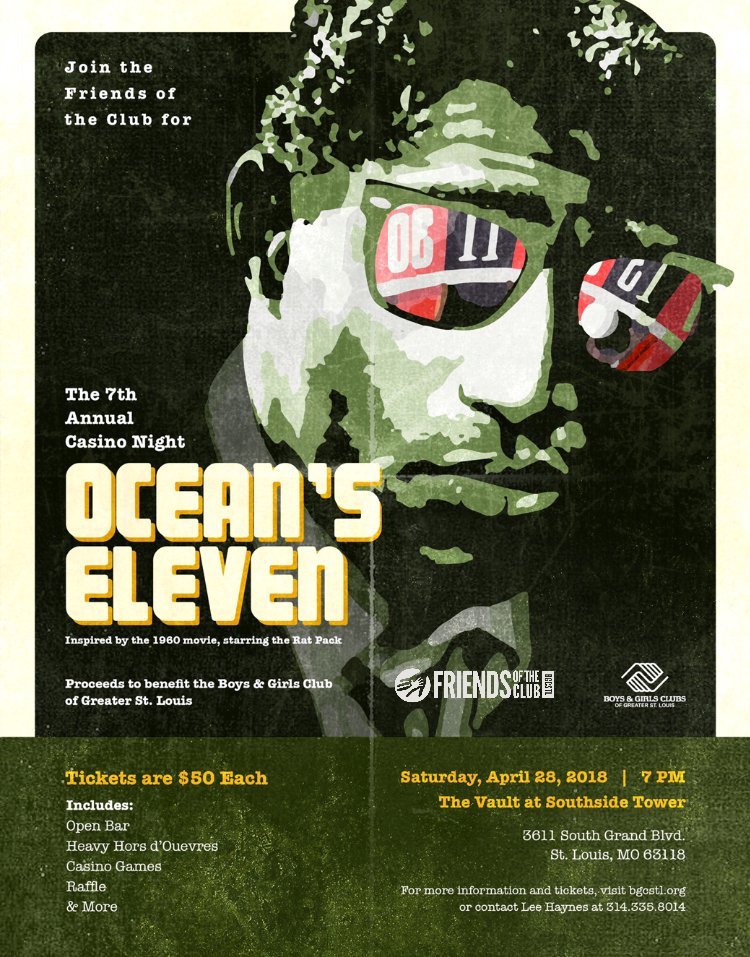 Proceeds from the event support after school programs for 7,500 youth through which members receive homework assistance, develop character and leadership skills, participate in art and performing arts, sports and recreational programs, and learn healthy lifestyles– all in a safe and nurturing environment! For more information, contact Lee Haynes at 314-335-8014.To download the 2018 sponsor form, click here. Or, for the fact sheet, here.
Thanks to the Friends of the Club, sponsors and supporters of the 2017 Casino Night held at the Bissinger's Caramel Room! To view pictures from the 2017 event, click here.
Use the form below to purchase your tickets.