FOR IMMEDIATE RELEASE
REQUEST FOR COVERAGE
Contact: Shuntaé Shields Ryan
shuntae@bgcstl.org or 314-335-8009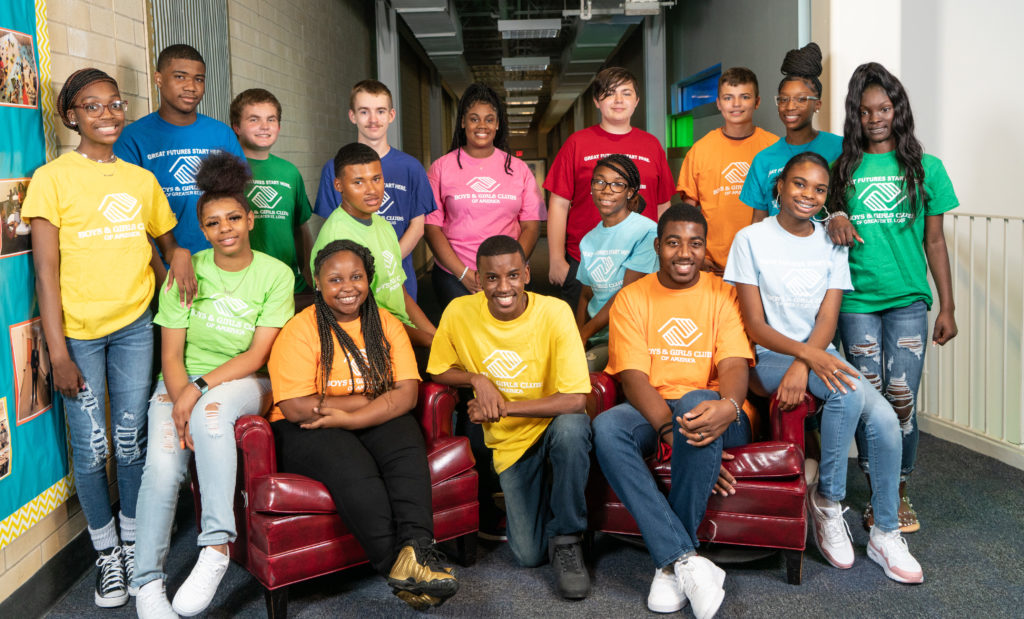 Boys & Girls Clubs of Greater St. Louis Announces 5.2M Gift from MacKenzie Scott
Donation part of significant $281 million investment in Boys & Girls Clubs around the country
ST. LOUIS (March 17, 2022) – Today, Boys & Girls Clubs of Greater St. Louis announced a gift of $5.2M from MacKenzie Scott. This significant support is part of a larger collective gift of $281 million to 62 local Boys & Girls Clubs and Boys & Girls Clubs of America, one of the largest individual donations in the organization's 160-year history.
As one of the nation's largest youth-serving organizations, Boys & Girls Clubs play a significant role in the lives of more than 4 million young people each year. More than 4,700 locations anchored in communities across the country create life-enhancing opportunities for kids and teens to thrive – providing safe places, caring mentors and essential skill-building after school and during the summer.
Boys & Girls Clubs are built with a foundation of inclusion and a sense of belonging, offering ways for youth to achieve their full potential in a safe environment while having fun. Clubs offer homework help, STEM learning, sports and recreation, the arts, life-enhancing leadership opportunities and more.
Boys & Girls Clubs of Greater St. Louis President Dr. Flint Fowler says of the gift, "We are grateful for the significant investment from MacKenzie Scott and appreciate her recognizing the value of having a Boys & Girls Club in the lives of kids and teens. This will help us address the significant financial obligations we have in achieving our mission to impact the lives of more youth in our community."
"Gifts like this are rare and have incredible impact. It's a historic moment for our organization and the Clubs that received MacKenzie Scott's significant support," said Jim Clark, president and CEO of Boys & Girls Clubs of America. "We know now, more than ever, that with the right support system, positive mentorship and opportunities, kids can thrive. Thanks to this generous gift, Boys & Girls Clubs can continue to reach even more youth, as we support millions of kids and teens on their journeys to great futures."
Today, young people face an unprecedented number of obstacles to their success and wellbeing. Studies show that a lack of access to technology, positive mentors and guidance, food insecurity and other critical factors can cause long-term setbacks and trauma for millions of young people.
Boys & Girls Clubs of Greater St. Louis does whatever it takes to help kids, families and communities close the opportunity gap, ensuring young people have access to experiences and opportunities that change their lives for the better.
To learn more about Boys & Girls Clubs of Greater St. Louis and to support kids and teens around the country, please visit bgcstl.org.
The mission of the Boys & Girls Clubs of Greater St. Louis (BGCSTL) is to inspire and enable all young people, especially those who need us most, to realize their full potential as productive, responsible and caring citizens. BGCSTL provides after-school, teen, sports and summer programs to youth across the Bi-State Region while also providing a safe place for them to learn and grow. The Clubs serve youth across the region at twelve locations, including (Adams Park Club, Boys & Girls Club of Bethalto, Boys & Girls Club of Lovejoy, Hazelwood Elementary School Club, Herbert Hoover Club, Mathews-Dickey Club, Normandy High School, O'Fallon Park Club, Riverview Gardens Club, Roosevelt High School, Hazelwood Southeast Middle School Club and the Teen Center of Excellence). We also operate Mentor St. Louis and the St. Louis Internship Program.