Table for Four Event Raises Funds to Support Boys & Girls Club Youth
TWO Teens Honored with Award for Volunteerism & Leadership
Youth of the Year Awarded a Full Ride Scholarship
The Boys & Girls Clubs of Greater St. Louis held its annual Table for Four event on April 14, 2022 at the Ritz Carlton St. Louis. The luncheon, themed, Women Leading the Way, attracted nearly 500 guests and raised over $140k to support programs for girls at the Clubs. Proceeds from this event support activities and experiences designed to help girls develop healthy lifestyles, positive self-esteem and make good decisions.
During the event Mathews-Dickey Club member LaiJeon W. and St. Louis Internship participant Angelia V. won the Joan Ellyn Silber Award for Volunteerism and Leadership, which included a $1,000 scholarship for each! It's the first time two winners have been selected!
LaiJeon W. is a sophomore at Whitfield School and has served 87 volunteer hours at her school, church Northside Community School and her Club. At the Club she works as a volunteer with the St. Louis Green Machine, helps with community food distribution, assembling care packages and meal kits as well as assistant to the basketball coordinator. Lai Jeon said "The thing I enjoy most about Mathews-Dickey is the automatic feeling that I'm at home and the people there are my family. I love how the Club gives out so many opportunities and is a place for people to grow and flourish in many different fields. I feel honored especially to know that my actions and leadership roles have been acknowledged and even better rewarded. I'm very grateful to have received this award and inspired to do even more."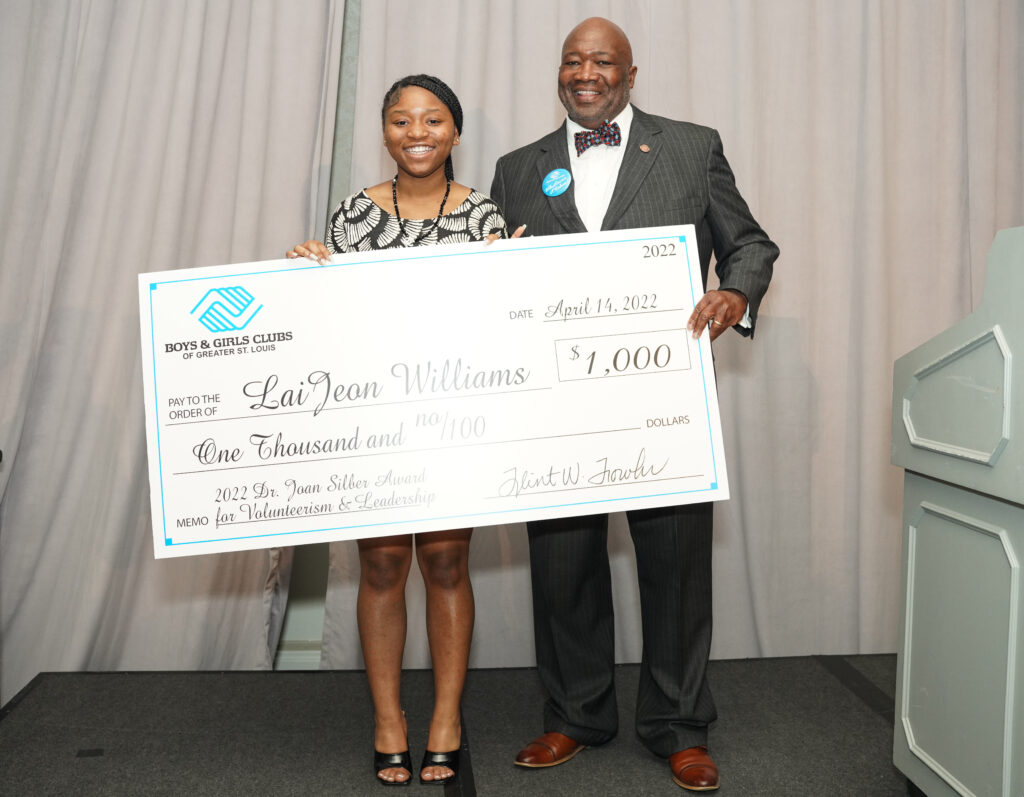 Angelia V. is a senior at Hazelwood West High School and has served 110 hours for various after school events, including being her school's head after school tutor. "Through SLIP I was given the opportunity to learn essential skills for the work place and an internship in a fascinating field I would have never experienced without SLIP's support. I was able to learn the satisfaction of designing elaborate projects with my coworkers and being able to present them in front of an audience. I will never forget the infinite lessons I learned that summer." And, of winning the award, she added, "I am looking forward to putting this award to use at WashU where I plan to learn to design technology that helps people. I am beyond grateful to be receiving this award, and I look forward to seeing the changes I am able to make in peoples' lives through it. Thank you!"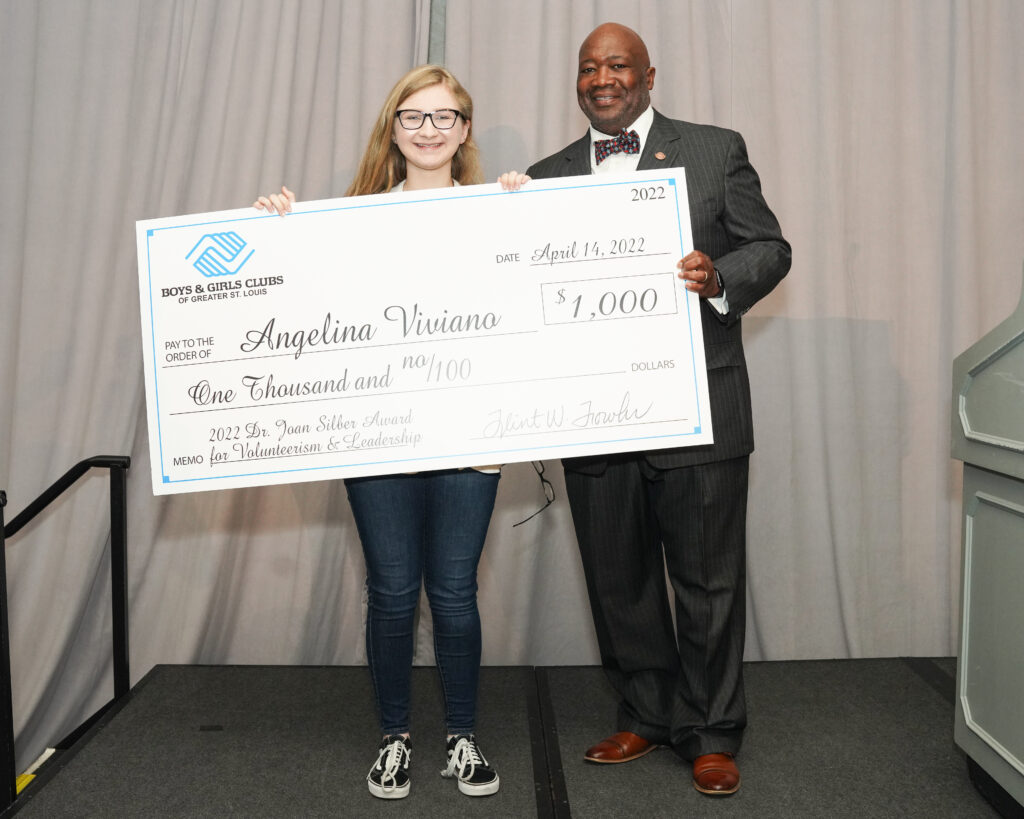 During the event, the BGCSTL 2022 Youth of the Year, Lailah G. was gifted with the Presidential Scholarship (a full ride) to Harris Stowe State University by our Guest of Honor Dr. LaTonia Collins Smith! Table for Four co-chair Laura Herring & Family also pledged to gift her a $5000 scholarship (matching the previously gifted Youth of the Year scholarship by Wanda and Michael DeHaven)! Laura & Lauren Herring are also giving two $500 scholarships through Impact Group Foundation for the girls who did not win the thousand dollar Joan Silber scholarship.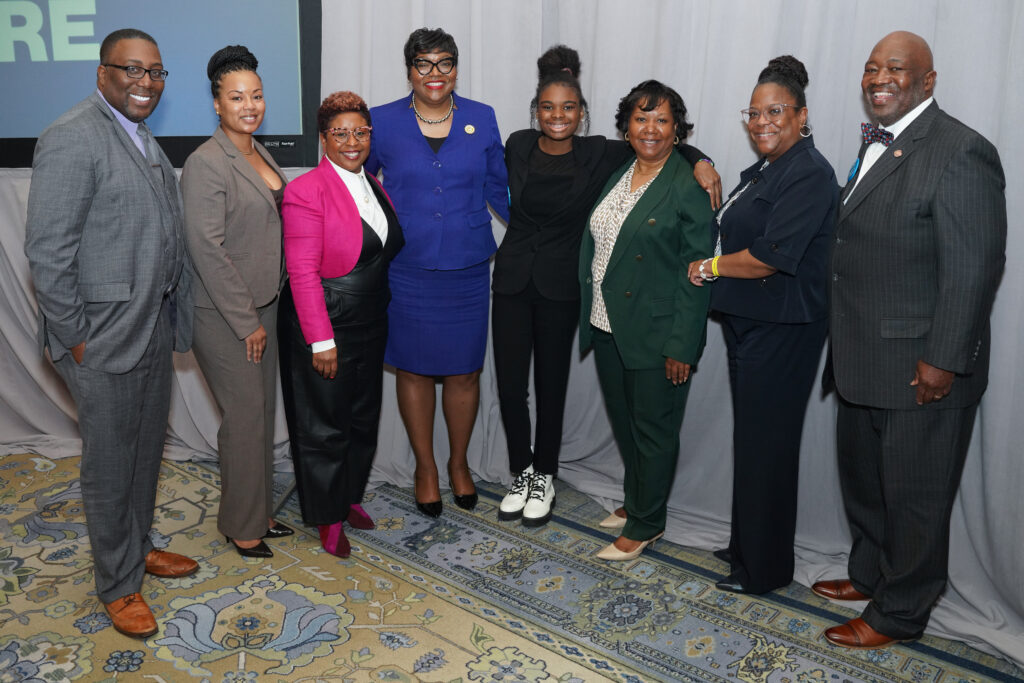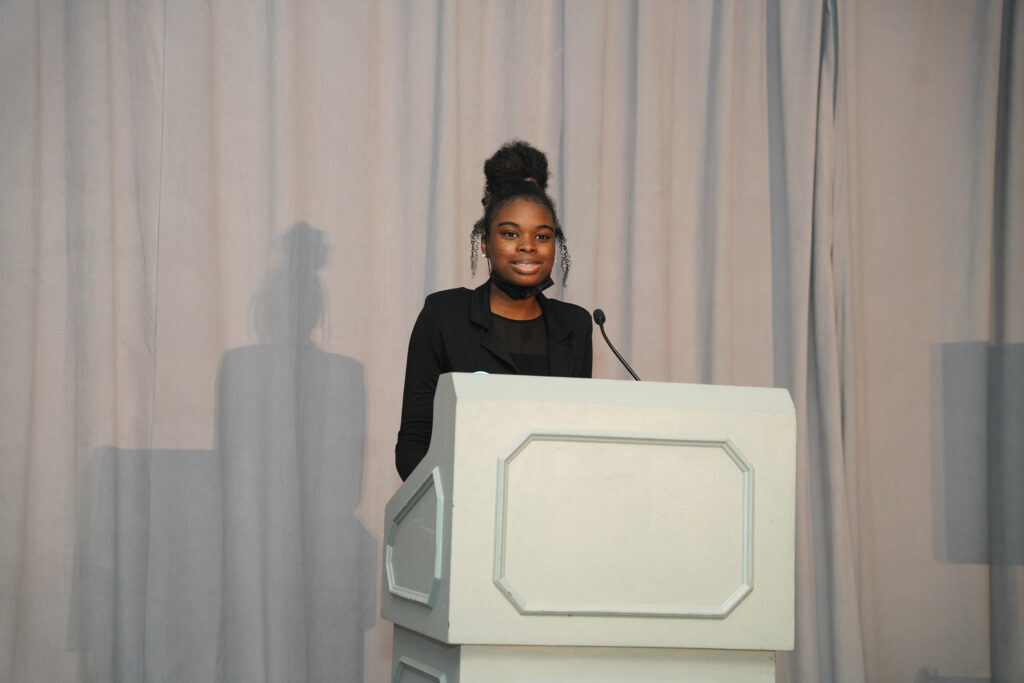 Special thanks to our emcee, Michelle Li (KSDK Anchor & Reporter), guest speaker Joan L. Luby, MD, co-chairs, Karen Jordan| Dentons US, LLP, Lauren Herring| Impact Group and Purvi Maniar| Norton Rose Fulbright and the Table for Four committee for their support of the event. Special mention to Blue Door sponsors Ameren, Dentons, Edward Jones, Impact Group, Object Computing and USBank. To learn more about this event, visit bgcstl.org/tableforfour or for more info on how Boys & Girls Clubs of Greater St. Louis supports kids and teens around the country, visit bgcstl.org. To view photos from the event, click here.