Boys & Girls Clubs of Greater St. Louis is proud to announce our 2018 Youth of the Year Candidates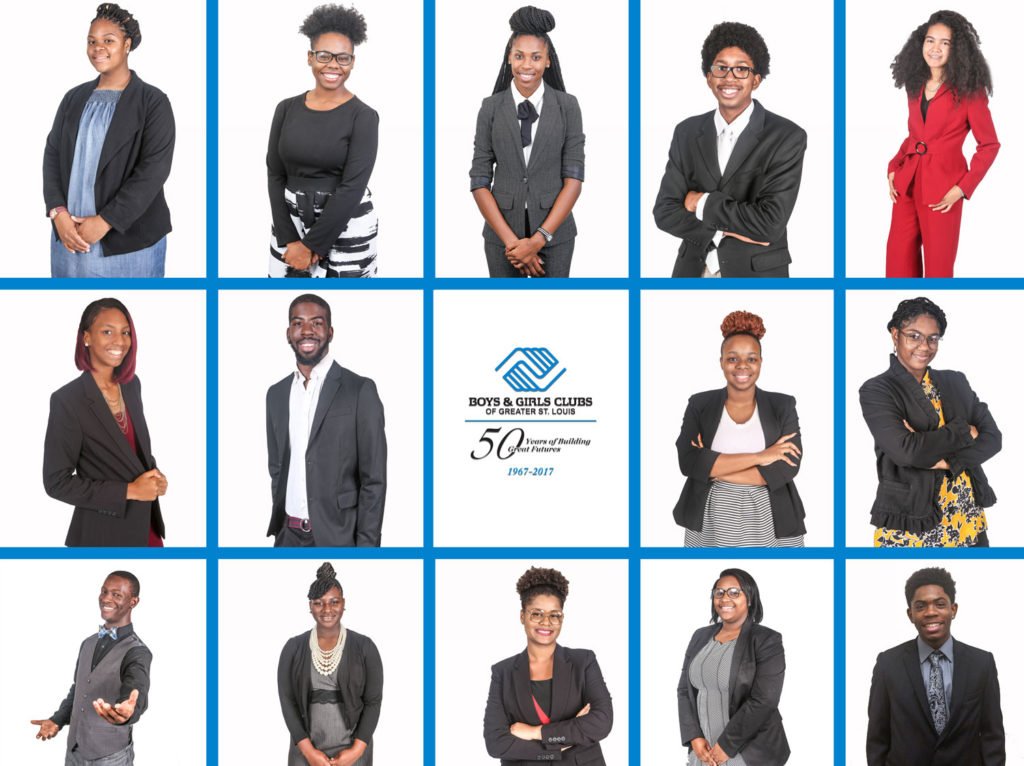 Meet our 2018 Youth of the Year (YOY) candidates! Fourteen teens are being recognized for demonstrating outstanding leadership in their schools, communities, and Clubs. But only one will be awarded with the highest honor — Youth of the Year for Boys & Girls Clubs of Greater St. Louis.
Over the past few months, the journey for these teens has included professional development sessions such as essay writing, personal branding, public speaking and interviewing skills – much of what's been led by the Friends of the Club, the BGCSTL young professionals group. Many of the "Friends" also signed on the mentor the Youth of the Year candidates throughout the process.
The YOY candidates will participate in one more activity this week, getting them closer to becoming one of the finalists who will present their speech in front of over 600 guests at next week's Great Futures Gala! By the end of the evening, a deserving teen will be crowned Youth of the Year!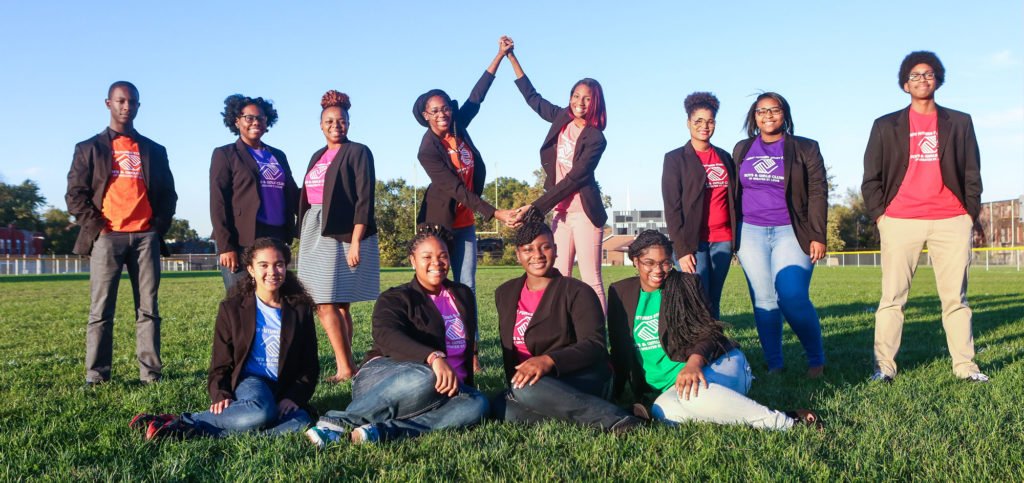 The Youth of the Year program honors our nation's most awe-inspiring young people on their path to great futures and encourages all kids to lead, succeed and inspire.
Meet the Candidates
Adams Park Club
Dezmond McSellers
Age: 16
Grade: 11th
School: Rockwood Summit
Number of Years that you have been a member: 10 years
One word to describe yourself – Determined
Planned College Major: International Business
Daija Glover
Age: 17
Grade: 12th
School: McKinley High School
Number of Years that you have been a member: 11 years
One word to describe yourself – Audacious
Planned College Major: Urban Politics and Law
Heavyn Borroum
Age: 15
Grade: 10th
School: Rockwood Summit
Number of Years that you have been a member: 9 years
One word to describe yourself – Unstoppable
Planned College Major: Psychology/Communications
Saadiq Holsey
Age: 15
Grade: 10th
School: Mckinley High
Number of Years that you have been a member: 8 years
One word to describe yourself – Multi-talented
Planned College Major: Electrical Engineering
Ferguson Middle School Club
Name: Danielle Tene' Kain
Age: 14
Grade: 9th
School: Mary Institute & St. Louis Country Day School (MICDS)
Number of Years that you have been a member: 6 years
One word to describe yourself – Blessed
Planned College Major: Astro Physics
Herbert Hoover Club
Kahalia Adams
Age: 15
Grade: 10th
School: Parkway North High School
Number of Years that you have been a member: 1 year
One word to describe yourself – Talented
Planned College Major: Anesthesiologist
Aaryn Gardner
Age: 16
Grade: 11th
School: McKinley High School
Number of Years that you have been a member: 10 years
One word to describe yourself – Self-Disciplined
Planned College Major: Vocal Performance and Musical Theatre
Devin Smith
Age: 17
Grade: 12th
School: Cardinal Ritter College Prep
Number of Years that you have been a member: 12 years
One word to describe yourself – Devoted
Planned College Major: Criminal Justice/Law Enforcement
Jennifer Sandford
Age: 15
Grade: 10th
School: Collegiate School of Medicine and Bioscience
Number of Years that you have been a member: 8 years
One word to describe yourself – Ambitious
Planned College Major: Biology
Jordon Gates
Age: 17
Grade: 12th
School: Career Academy
Number of Years that you have been a member: 12 years
One word to describe yourself – Passionate
Planned College Major: Neurology
Be Great Graduate: Roosevelt High School
Canada Turner
Age: 17
Grade: 12th
School: Roosevelt High
Number of Years that you have been a member: 4 years
One word to describe yourself – Determined
Planned Great Future: Marines
Michael Monique Mayo
Age: 17
Grade: 12th
School: Roosevelt
Number of Years that you have been a member: 4 years
One word to describe yourself – Inspirational
Planned College Major: Photo Journalism
O'Fallon Park Club
Akeylah Lester
Age: 17
Grade: 11th
School: Marquette
Number of Years that you have been a member: 2 years
One word to describe yourself – Humble
Planned College Major: Education
Kenya Johnson
Age: 16
Grade: 11th
School: Clyde C Miller
Number of Years that you have been a member: 2 years
One word to describe yourself – Kind
Planned College Major: Education