Over 100 BGCSTL Herbert Hoover Club members are now more confident when it comes to swimming and more familiar with lifesaving water-safety skills thanks to ZAC Camp!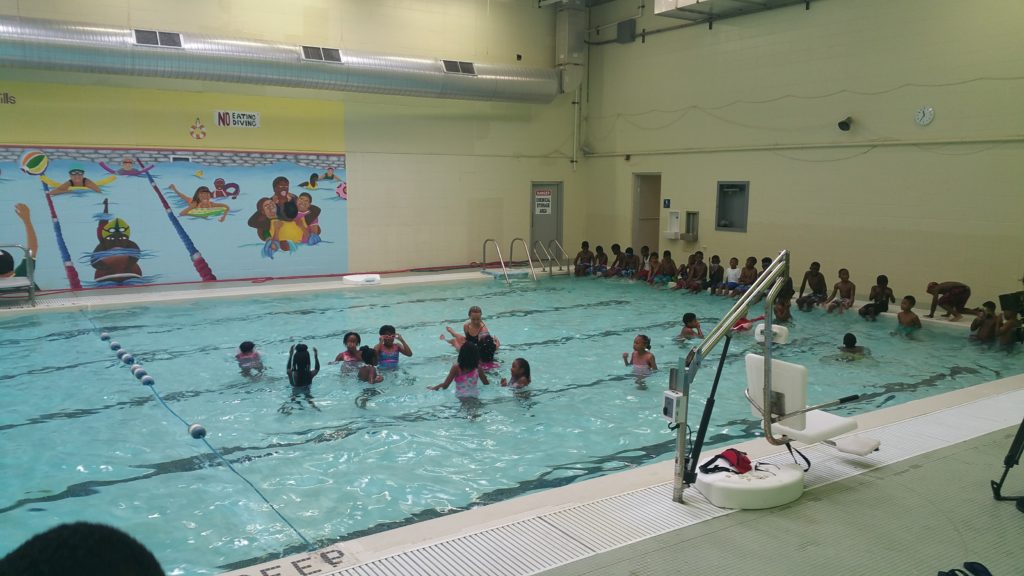 A Club Member shared about the camp, "ZAC Camp has given me confidence! Now when my family asks me to go swimming on the weekend, I'll be excited to go instead of shy away from it!"
To continue the remarkable legacy of 6-year-old Zachary Archer Cohn who drowned in a drain entrapment in 2007, Conn.-based water safety organization The ZAC Foundation teamed up with the Boys & Girls Clubs of Greater St. Louis to bring the Foundation's award-winning ZAC Camp to five to nine-year-old's through its grant program. The ZAC Camp program combined in-pool swimming lessons, safety classes with First Responders, and classroom curriculum based on tenets of water safety taught in a children's book co-authored by Zachary's parents – The Polar Bear Who Couldn't, Wouldn't Swim. By week's end campers were equipped with critical tools to lead them on the path to safe swimming, including: fundamental stroke training, emergency preparedness and response, and basic lifesaving techniques.