St. Louis Cardinals Pitcher Jack Flaherty Donates Several Thousand Books to Boys & Girls Clubs Kids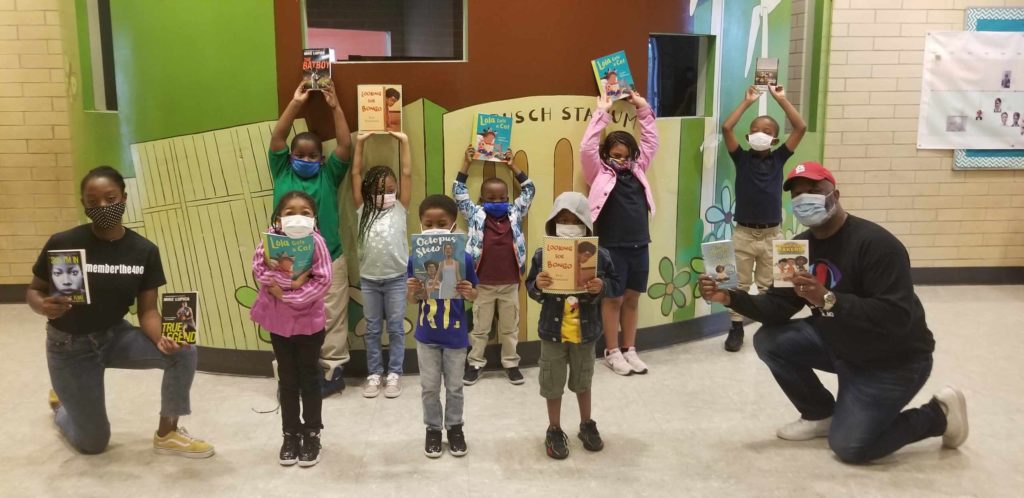 Boys & Girls Clubs of Greater St. Louis (BGCSTL) kids and teens received a surprise delivery from African American owned local bookstore, EyeSeeMe, courtesy of St. Louis Cardinals pitcher Jack Flaherty!! In the boxes, thousands of books for the youth to encourage and continue to foster a love and passion for reading!
Jack was an avid reader growing up and chose a bunch of books that were some of his personal favorites as a kid such as the Magic Tree House series and Mike Lupica sports stories. Jack is passionate about supporting Black owned businesses and created this moment to do just that by purchasing the books from EyeSeeMe, while directly giving back to the local community by donating them to the Boys & Girls Club of Greater St. Louis.
BGCSTL has been a charity of choice for Jack for a few years now donating everything from masks to keep kids and staff safe during the pandemic, to the most recent gift of $5,000 through his partnership with BodyArmor. The contribution will be used to support health and fitness programs at the Clubs.
"The city of St. Louis has embraced me from the beginning of my time as a professional baseball player. We couldn't think of a better way to give directly back to the community by supporting a local, Black owned business with the EyeSeeMe Bookstore and simultaneously donating them all to the Boys & Girls Club of Greater St. Louis. I hope these stories and adventures will inspire the next generation as reading held such an important part of my development. I am excited to work with both organizations in the future and it's an honor to support them all today," Jack Flaherty said of the partnership.