NBA Star, Boston Celtic, Jayson Tatum Visits
Boys & Girls Clubs of Greater St. Louis to Reward Members for Hurricane Relief Efforts
In mid-September, St. Louisan & Boston Celtic Jayson Tatum partnered with members of the Boys & Girls Clubs of Greater St. Louis to launch an effort to see which Club could collect the most donations in order to provide hurricane relief to the Boys & Girls Clubs in Houston and Florida who were impacted by recent hurricanes.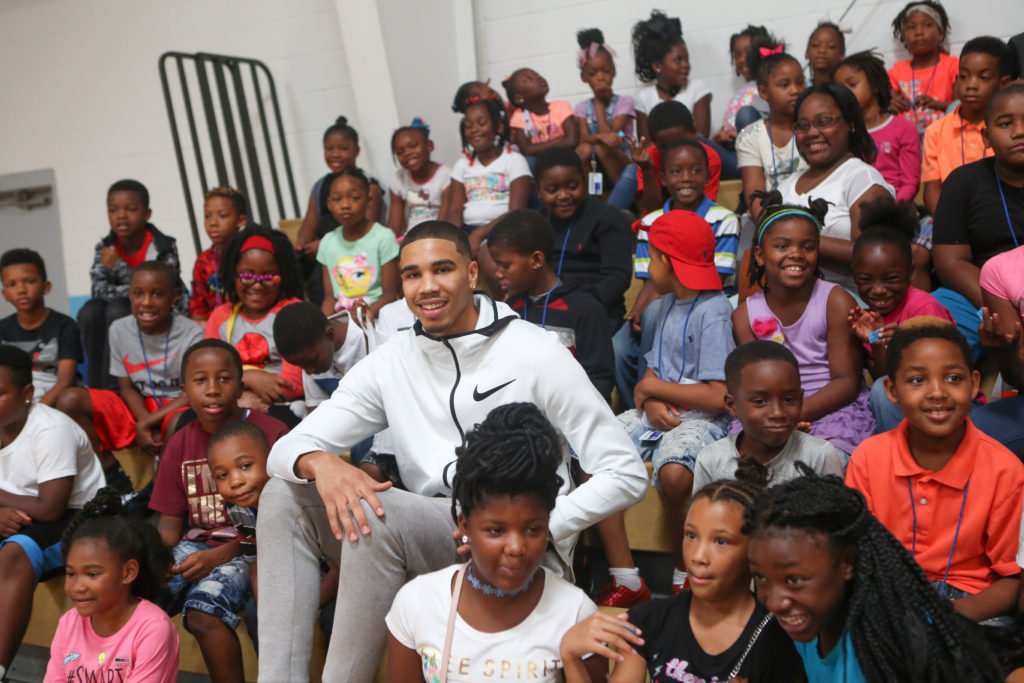 On Saturday, October 7, 2017 at 11 am, he returned to St. Louis to visit the winning Club and to congratulate the Club members on their efforts! Tatum signed autographs, took photos and lunched with the winning Club members.
Jayson Tatum said of the ongoing donation drive, "TOGETHER we can support the rebuilding of the Clubs in the affected communities and help reignite their Club members vision to have a safe place to go each day where they are prepared for a bright future!"
Nearly 100 boxes of supplies were collected from all ten Clubs and community partners that included water, toiletries, canned food, wipes, girl's hygiene products, deodorant, shampoo, batteries, flashlights, new bedding, board games and arts & crafts supplies.